Director Sam Kretchmar's Keep in Touch movie starts a theatrical release in Los Angeles, after successful festival circuit receptions.
Unbundled Underground and Filmbuff have announced the November theatrical release of Sam Kretchmar's Keep in Touch. Following a triumphant run at various film festivals, the indie drama will get a chance to screen in cinemas for the public and fans of independent films. The beautiful photography seen in the trailer, featuring a cast of new comers, and the right amount of mystery injected in, caught our attention. The poster art gets thumbs up from too, from us, at Brave New Hollywood.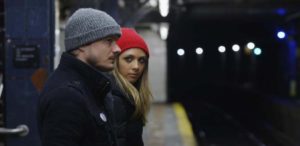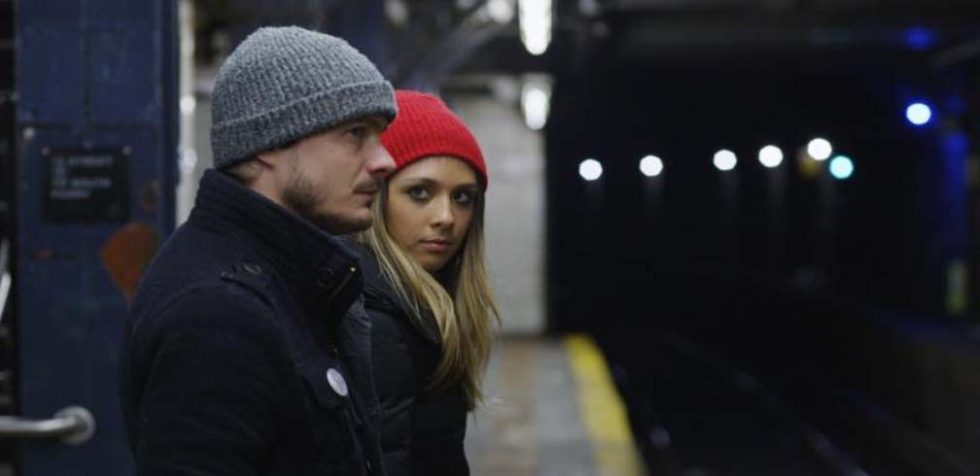 Writer-director Sam Kretchmar's, Keep in Touch stars Ryan Patrick Bachand and singer-songwriter Gabbi McPhee in an intimate portrait of a relationship based on deceit. The film premiered at the Chicago International Movies and Music Fest, where it took home the award for Best Narrative Feature.  Keep in Touch has gone on to screen at over forty festivals around the world, including Austin Film Festival, Calgary International Film Festival and the Heartland Film Festival, picking up a total of eleven awards for Best Narrative Feature and four Audience Awards.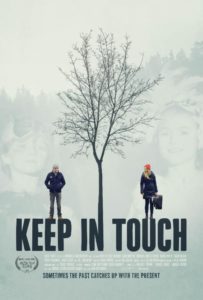 What is the film about?
After a life crisis, Colin attempts to track down his long-lost childhood love, only to discover that she was killed in a car accident many years prior. His online search leads him to her younger sister Jessie, an aspiring musician who bears a striking resemblance to the girl he used to love. Quickly becoming obsessed, he arranges a not-so-chance meeting, and a relationship blossoms between the two before he has a chance to disclose his true identity.
Keep in Touch indie film: newcomers, Ryan Patrick Bachand and singer-songwriter Gabbi McPhee in an intimate portrait of a relationship based on deceit.  
About the Filmmaker: Sam Kretchmar grew up in Chicago before moving to New York where he graduated from NYU's Film and Television program. As both a camera operator and director, Kretchmar's work has taken him to all seven continents and both poles. For Keep in Touch, he drew from these contrasting experiences — overcrowded cities and polar isolation– exploring the dynamic between the overwhelming scale of urban environments and the minutiae of human interactions. Keep in Touch is his first feature film
In a Q&A Kretchmar has said that he was interested in telling a romantic story where one character knew a lot more about the other.
As for the original inspiration for the film, he explained: "Almost 5 years ago, Mike Covino (producer/co-writer) sent me an instant message with a few lines of dialogue. It was a scene between two friends talking about girls they used to know in middle school and where they were now. It reads like any other mundane conversation between two people until it isn't. There's this reverberating moment when you realize one of these people who played such a role in their tortured adolescence never left it. You know those miserable high school years you think will never end? For this girl, they didn't."
Release dates for the film, in Los Angeles:
The film will screen for a week, starting Tuesday, November 8, at the Downtown Independent, and will later returns for another week at the Laemmle Music Hall November 18.
Here is the Trailer for Keep in Touch.
[videos file="https://www.youtube.com/watch?v=wMfuRfCRF08″ width="500″ height="300″][/videos]