Love, success and making it through the day, with no CliffNotes in sight, can be a tough deal in a big city.  But with patience, observant eyes, and a dash of humor (OK, lots of humor), most of us may just make it.  When actors Ben Baur and Thandi Tolmay are doing the hand-holding we are too proud to request, the journey gets funnier, and livelier, one episode at a time.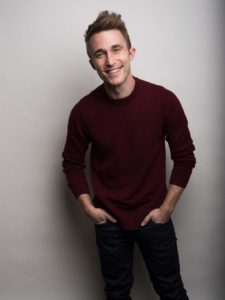 Perhaps best known as the lead star of the successful gay, web-comedy Hunting Season, Ben Baur is branching out with the help of his creative partner and costar, actress Thandi Tolmay. Together, the witty and charismatic twosome have created #ADULTING (Hashtag Adulting), a timely and funny web series worthy of your attention.
#Adulting (web series) follows best friends Max and Faye as they stare down the barrel of 30. It's a slice of life: saddled with student debt, degrees no longer matter, too many options, looking for purpose. Max and Faye bounce from job to job and from poor decision to poor decision, with only each other to rely on.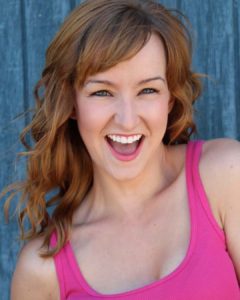 Baur and Tolmay teamed up for the humorous, online production as a way to gain control over their acting careers, while staying active and flexing their artistic muscles. Realizing that shooting just one episode on zero-budget and begging cannot cut it, they decided to explore crowdfunding. The decision launched a Kickstarter campaign which proved successful, securing a modest budget to keep the production going. The result is the 6-part season one, giving viewers a hilarious, reflective glimpse into the lives of two procrastinating roommates, Max (Baur) and Faye (Tolmay) rolling with the speed of life in the adult lane of Los Angeles,  plus the bells and whistles like rent, job search, past due payments, and dating the gay and the straight.
With her background in theater, and love for everything comedy, Tolmay has studied at the American Musical and Dramatic Academy where she met Baur. Their friendship became the inspiration for #Adulting, and her first foray into writing.
"This business is brutal and can often feel like you are just sitting around and waiting for someone to give you permission to do what you love to do. So, Thandi and I wrote our first episode, asked a friend to direct and just shot it one day in my apartment. When we were finished, we realized that maybe we had something there and should do some more." – Ben Baur
Keeping with the spirit of today's working professionals; the two actors are aware of the value of self-marketing. By reaching out to various sources, and spreading the news, they hope to bring more eyes to their indie passion project and keep creating. Like most progressive artists, Baur and Tolmay keep doing just that. The second season of #Adulting is already in the pre-production phase. And the two are looking into producing more short content for various outlets.
On being a gay actor in Hollywood, Baur, an Out Magazine 100 honoree, has said: "I am an out gay actor now, but I worry that I might only play gay characters for the rest of my career, or that I will be forever marked by something I can't control. But ultimately, I realized that being honest about who I am and living my life authentically and with integrity is more important to me than anything else. Plus, there are now more role models out there for me, great gay actors doing amazing work, like Matt Bomer, Jim Parsons, Neil Patrick Harris, Wanda Sykes, and Amber Heard, just to name a few. These people have braved a path in front of me, and their tracks make my walk easier. These actors didn't choose the easy way; they chose the brave way. And that's exactly what I want to do, and I hope it makes it that much easier for the next people coming along right behind us." (source: Huffington Post)
Watch Season one of #Adulting: http://www.hashtagadultingseries.com  or start with episode one below.
[videos file="https://www.youtube.com/watch?v=yGkZWDiVjDI" width="500″ height="300″][/videos]