Indie film Streamer to screen in Toronto this November.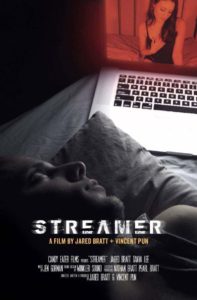 This month Canadian filmmaker and actor, Jared Bratt delivers his indie feature film debut to its first audience in Canada. Streamer, a psychological drama, with elements of horror, tells the story of a young, single man who has been unlucky in the dating department. Jared (played by Bratt) spends his time alone at his apartment monitoring the flirtatious acts of a beautiful online model on a sex cam chat site, played by actress Tanya Lee. Things take a turn as fate puts the two opposite eachother, and with it arise the challenges of separating the real girl from the vixen she portrays online.
Romance, attraction and the flow of natural interaction give way to misunderstanding, mistrust and obsession as the couple try to navigate the new relationship without knowing important details about each others' lives.
Streamer is based on an original short film Bratt wrote and directed, over two years ago, on a shoestring budget, and with the help of Canadian friends like actor, Ryan Leslie Fisher.
The feature film version (co-directed, co-written by Bratt and Vincent Pun), offers a fleshed out character study where through its stylishly slow and brewing pace, along with a variety of lighting and color schemes, the viewer gets a deeper look into the lonely world of the lead character and a chance to better explore the theme as the film progresses.
Filmed over a year and a half, Streamer shot on weeknight and on weekends. "Shooting this way we started figuring out our production and shooting schedule week to week. Also, while we had various incarnations of the script dating back to 2014, we chose to actually re-write the script as we shot, again from week to week, and scene-by-scene," explained the filmmaker when we reached out with a few questions about his film.
Indie film Streamer will screen this month, at The Blood in the Snow Canadian Film Festival, in Toronto.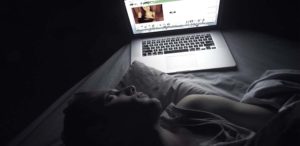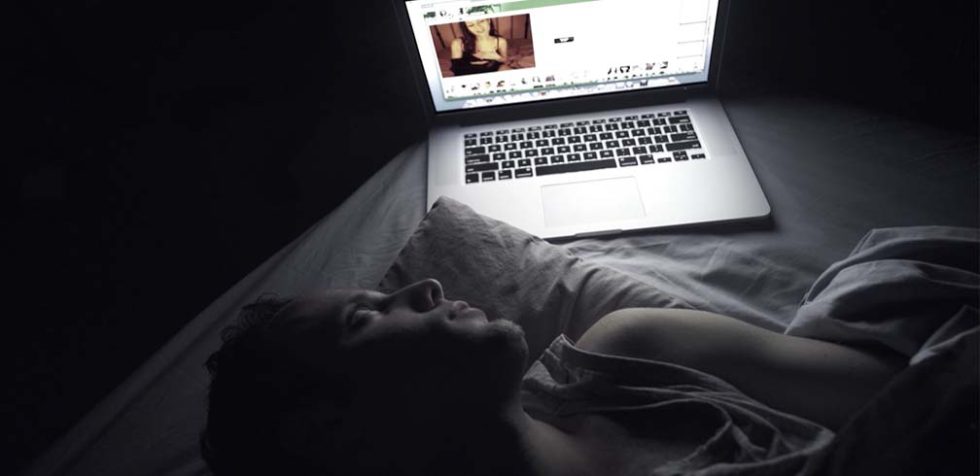 As for casting himself in the lead role, he told Brave New Hollywood: "When we screen tested Tanya Lee for the role of Ivy, I acted in the scene with her because we still hadn't cast anyone for the guy's role. When it was done, I felt very compatible with Tanya. I think we both felt like there was something there between us, a dynamic. I started to think that, on a practical level, if I stepped into the role, the actual production, the shooting of the film could probably get done a lot more efficiently. My apartment serves as a central location, so, I can literally wake up with the camera and record. Also, every one of us has dealt with, or deals with loneliness, heartbreak, addictions to some extent, regardless of extremes, but all this stuff, well that just comes out of life and there's no hard stretch in pulling from personal experience, if you're going to make that choice of course. I felt like life experience was there to help me, even though, everything is a challenge, NOTHING is easy. I also auditioned myself for the role separately, just to make sure I could even attempt to do it."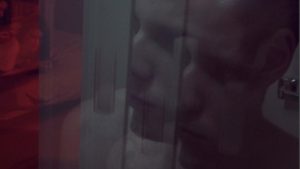 As a micro-budget film, made with minimal cast and crew, with no star power, and fueled solely on determination and desire, Streamer is a pleasantly engaging drama, with a sophisticated transmission of story and style. The filmmaking and his co-director, Vincent Pun who serves as the film's photographer too, have made bold visual choices which help break the monotony that low budget feature length films often fall into.
As actors, Bratt and Lee achieve a chemistry serving the awkwardness of their characters and the way they perceive each other and interact as a result.
See Streamer, on November 26, 2016 at it screens during The Blood in the Snow Canadian Film festival, in Toronto.
To purchase tickets to see Streamer at The Blood in the Snow Film Festival, CLICK HERE.