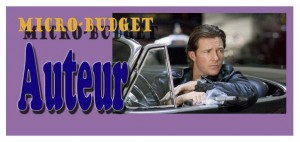 Filmmaker Edward Burns isn't waiting around for Hollywood studios to get their act together and offer him a movie. His next micro-budget project will encompass 12 short films called Winter/Spring/Summer/Fall that will be filmed and released throughout the coming year, starting in January.
On his twitter page, he described the basic plot: "Two underachieving fortysomethings wake up together on New Year's Day after hooking up. I'll write and shoot, month by month, and will be asking for a lot of help from you guys. [I] will want to hear where you want the story to go."
This isn't entirely new territory for the prolific multi-hyphenate. Last year he harnessed the power of social media sites to get the romantic drama Newlyweds filmed and released on a budget of just $9000. It was shot on the fly in several New York City neighborhoods and was the closing-night presentation of the 2011 Tribeca Film Festival.
Despite the rigors of low-budget filmmaking, clearly Burns has been energized by this process. Nobody is getting rich here, but Burns is getting movies off the ground and into theatres. How many aspiring filmmakers are wringing their hands waiting by the phone for Hollywood to come calling? Burns, however, is taking action.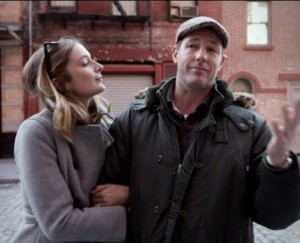 Want more proof? Look for The Fitzgerald Family Christmas to hit an art house near you starting in November. He wrote, directed and stars in that one, too, alongside Connie Britton and Michael McGlone, both of whom appeared in his breakout hit The Brothers McMullen back in '95. He calls Fitzgerald his "most personal work to date."
Also on tap: Brothers McMullen 2. (That one will have a slightly higher budget, however.) As if that weren't enough, he's been making the rounds to promote the short film Doggy Bags, whose concept was a winning entry in the American Express My Movie Pitch contest.
"I do think that some version of this is the future," he told Huffington Post. "I think it may even be corporations sort of saying 'We need original content to drive eyeballs to our site, we'll finance your film for $3 million, and it will live exclusively on [the American Express website] for an x-amount of time.' That's probably in the near future."
Do you agree with him? How do you see the future of film production and distribution changing? This would certainly be the very definition of a "Brave New Hollywood"…
In the meantime, Burns hasn't totally written off the studio system. He's been working more and more as an actor. Apart from a nice paycheck, popcorn pics like Man on a Ledge and Alex Cross—as well as indies like Friends with Kids—raise his profile in the media and bring more attention to his passion projects.
Click the links below for Brave New Hollywood's recent coverage of Burns:
* "Livestream, Q&A with Edward Burns about "Newlyweds""
* "Ed Burns Relies On Social Networking For His Micro-Budget Movie 'Newlyweds'"