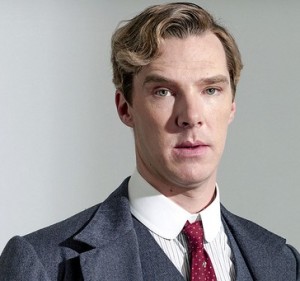 Leading Man Alert: a sure-to-be-controversial biopic of WikiLeaks founder Julian Assange is coming together with Benedict Cumberbatch in the leading role. It's just one of a juicy menu of star-packed, big-budget, high-profile films featuring the British rising star who is just now breaking onto the A-list after nearly a decade in the trenches.
Here at Brave New Hollywood, we've had our eye on Cumberbatch for quite some time. It's inspiring to watch genuine talent be rewarded. So to the aspiring actors and performers out there, don't lose hope!
While the Assange project is still coming together, the 36-year-old has just inked a deal to portray Beatles manager Brian Epstein in another biopic.
"Penned by Todd Graff (Camp, Joyful Noise) the film will focus on Epstein himself, a closeted gambling and drug addict who passed away in 1967 of an accidental overdose, rather than telling the story of the Beatles through his eyes," notes IndieWire. One of the producers is Tom Hanks, through his production company.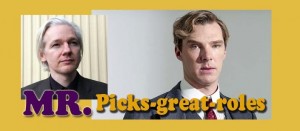 Cumberbatch's prickly, brilliant Sherlock Holmes in the ongoing U.K. television series has won him acclaim on both sides of the Atlantic. You'll be hearing him onscreen as the voice of the Necromancer in The Hobbit: An Unexpected Journey next month, and as the voice of Smaug the dragon in next year's installment of The Hobbit (with the Watson to his Sherlock, Martin Freeman, in the lead role of Bilbo Baggins).
His forthcoming movie roles include the main villain in next summer's Star Trek sequel; Twelve Years a Slave starring opposite Brad Pitt; and the bigscreen adaptation of the Tony Award-winning play August: Osage County with Meryl Streep and Julia Roberts.
So, yeah, he's got a really boring year ahead of him.
CLICK HERE for some background on the Assange film from The Guardian newspaper.