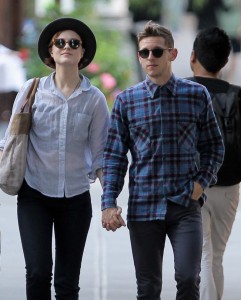 The headline sums up Jamie Bell and Evan Rachel Wood; two ever-rising stars; who have made great choices in their personal and professional lives and are known for their work and not for "drunken escapades."
Even how these red hot celebrities met (on a set for a Green Day video of "Wake Me Up When September Ends" in 2005) increases their incredible coolness cred—well, Green Day was considered incredibly cool in 2005.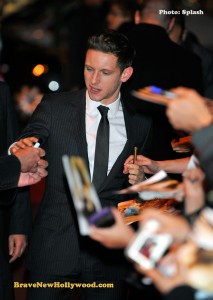 Professionally, the two comfortably live in two worlds.  There's the commercial film world (Bell in "The Adventures of Tintin;" Wood in HBO's "Mildred Pierce" and "True Blood").  And, there's the non-commercial world (translation: indies) where serious film connoisseurs appreciate their taste in choosing parts.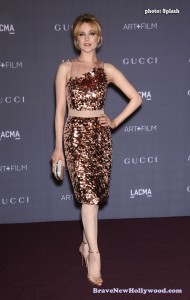 Wood's parts include her playing writer Anne Bronte in the upcoming film "Bronte" and her starring role in  "Phantasmagoria: The Visions of Lewis Carroll."    Her hubby also makes their brand of new Hollywood "newer" by appearing in "Snow Piercer," a thriller  based on the French graphic novel "Le Transperceneige" by Jacques Lob and Jean-Marc Rochette. This epic will be directed by the edgy Korean director Bong Joon-ho and also stars indies-stalwarts John Hurt, Tilda Swinton and Ed Harris.
Needless to say (but it will be said), Bell's and Wood's choices make them the envy of young actors and hot actresses.
The two are destined to be the Hollywood power couple, but only one thing stops them: their power couple name.  After all, the combination of Wood and Bell is…what? "Bood?" "Well?"  It's not as catchy as past and present power couples like "Brangelina" or "Brennifer."  So, look for a name change in their future.
One thing that Wood hasn't changed is her "dual sexuality!" To explain, the openly bisexual and newly married Wood was Twitter-asked by one of her legions of fans: "Honestly not trying to be an ass. Just trying to understand. Does this (her marriage) mean u r not bi anymore? How does that work?"  Ms. Wood replied: "No. It just means I am not single anymore."  How cool is that reply!?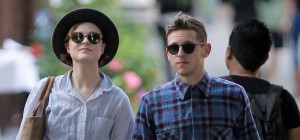 Now—if a closeted, old school Hollywood actress (Joan Crawford) was asked the same after she was married, how do you think Joan would respond to this sexuality question?
Maybe something like: "Can't say.  I'm in the closet right now.  And MY DAUGHTER'S DAMN WIRE HANGERS HAVE GOT TO GO!!!!!!!"