Premiering at the Berlinale Film Festival is an exquisite drama called THE FORGER based on the real-life story of Cioma Schönhaus, a young Jewish man living in 1943 Berlin. Written and directed by Maggie Peren (DIE FARBE DES OZEANS), the film is a celebration of resourcefulness and life.
Schönhaus, portrayed by the talented Louis Hofman (Netflix's DARK), is a scrappy young man who uses his graphic design skills to make fake IDs which he describes as miniature artwork and mimicry.  He recklessly goes to restaurants with a military haircut to score free meals from patrons all too proud of their veterans. He wears a navy uniform to pick up women at military dances. He fakes appendicitis when he's late for work.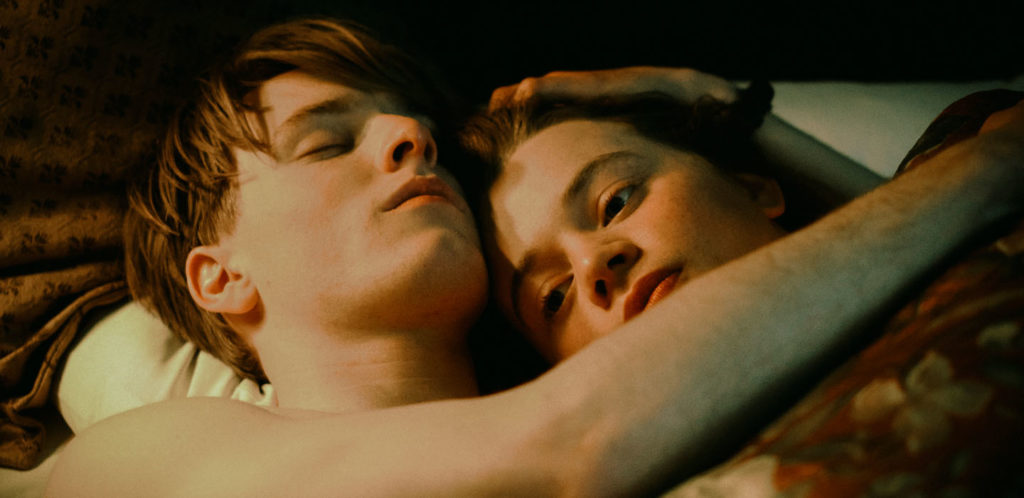 Louis Hofman and Maggie Peren give THE FORGER an unsentimental survivor's perspective of WWII Germany from a unique point of view.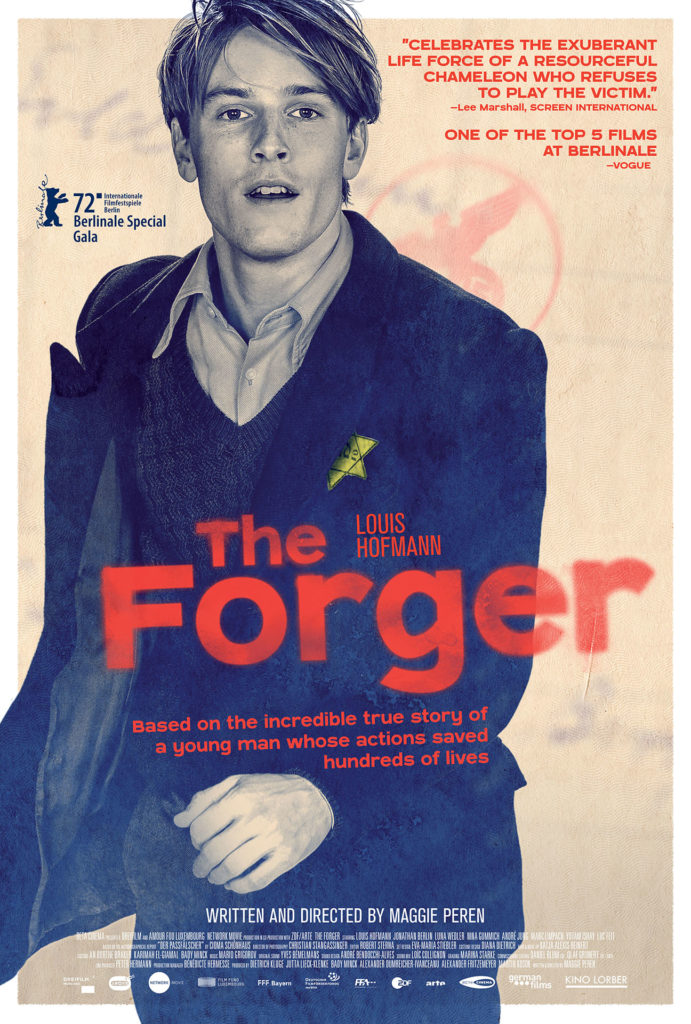 Peren skillfully balances a dry, dark sense of humor with political commentary. For a WWII drama about a Jewish survivalist in the heart of Berlin, THE FORGER is light in tone though it's not LIFE IS BEAUTIFUL by any means. The Nazis are almost comically detail-oriented taking inventory of Schönhaus' apartment belongings after his parents are sent East to concentration camps. At a restaurant, one patron is scolded by a snooty waiter for asking for a menu item ("there's a war going on!") while a Gestapo officer enjoys the same dish later on. And after a night of free food and fakery, Schönhaus and his best friend huddle together keeping their feet by the stove for warmth.
THE FORGER Movie – actor Louis Hofmann (portraying Cioma Schönhaus) plays a dangerous game of cat-and-mouse in this true story of survival.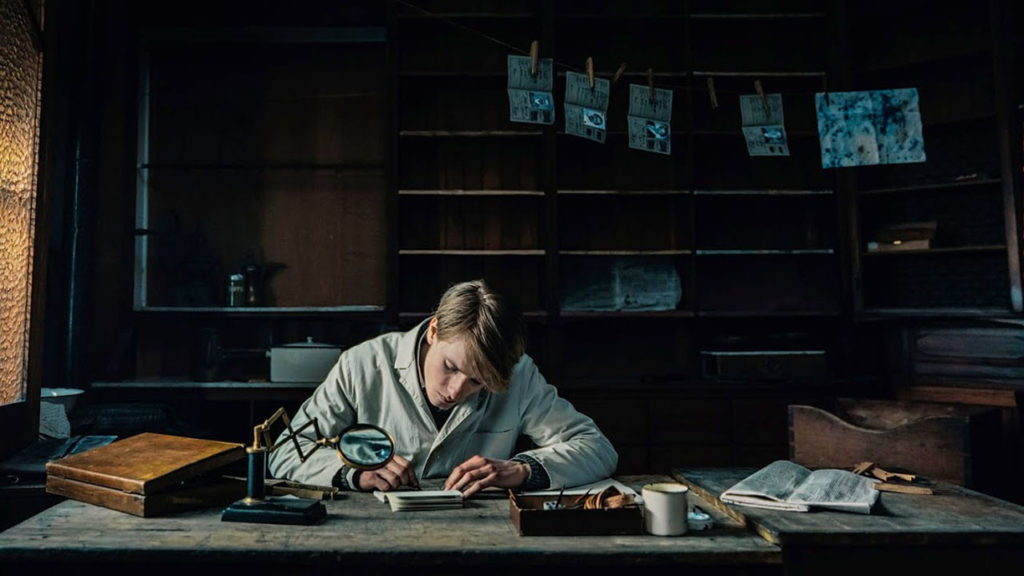 The success of THE FORGER rests on the shoulders of its star, Louis Hofman. Americans will know him from the hit Netflix supernatural series, DARK. The 26-year-old actor gained international acclaim for films like LAND OF MINE and CENTER OF MY WORLD. As Schönhaus, Hofman portrays him as a young man eager to live life no matter how dangerously – a tough balancing act. Hofman and Peren give THE FORGER an unsentimental survivor's perspective of WWII Germany from a unique point of view.
Distributed by Kino Lorber, THE FORGER (in German with English subtitles) opens at The Quad Cinema in New York on March 3, and at Laemmle Royal and Laemmle Town Center in Los Angeles on March 17, 2023, with national expansion to follow.
Below, watch the official trailer for Maggie Peren's THE FORGER, featuring Louis Hofmann, Luna Wedler, and Jonathan Berlin
THE FORGER (2022) Film Trailer feat. Louis Hofmann, Jonathan Berlin