As we're deep into the 2022/2023 awards season, E! Entertainment Television founder Larry Namer and The Academy of Digital Art, Sciences, & Culture (ADASC) founding member Chris J. Snook have joined forces to revolutionize the awards show concept with the foundation of the NFTY Annual Awards (NFTYS).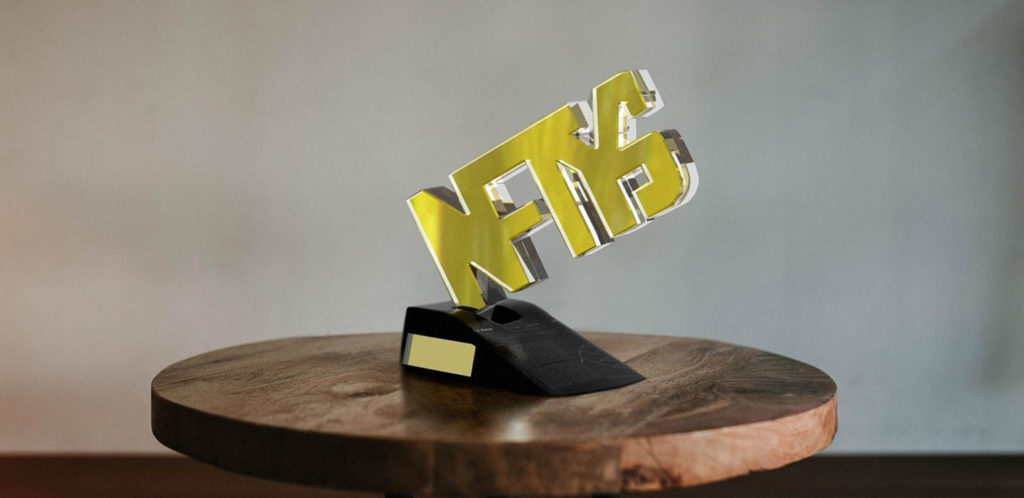 The pre-eminent Web3 innovation awards gala, the NFTYS is the first ever live global broadcast show of its kind recognizing the cultural innovators who are redefining fashion, art, music, entertainment, and technology across the Metaverse. The inaugural, star-studded NFTYS, to be co-executive produced by Namer and Snook, will be held inside The NIKO Theatre at Worre Studios in Las Vegas, Nevada at 8 p.m. EST on June 14, 2023. The show will be directed by Emmy and Tony-nominated director/producer/writer Ben DeJesus, who co-founded NGL Studios with John Leguizamo. Celebrity hosts, presenters and performers will be announced soon.
Duo Aims to Reconceptualize The Awards Show Format To Celebrate Web3 Innovators With True Inclusion and Diversity and an Immersive Global Experience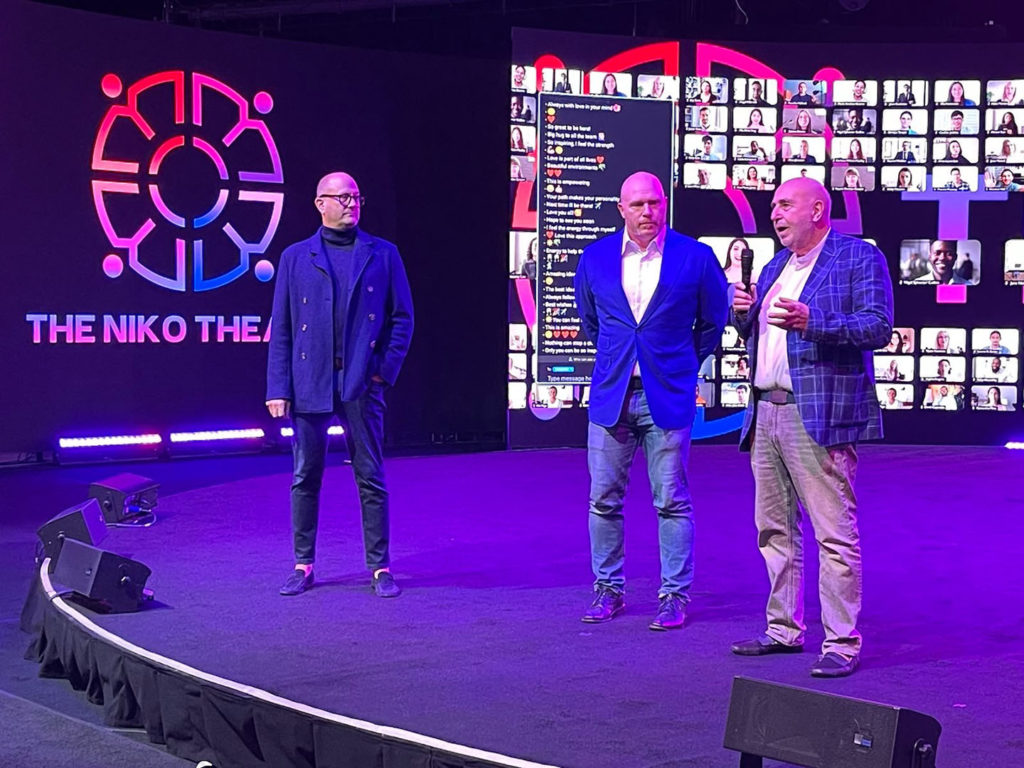 The NFTYS broadcast will be simultaneously translated with zero latency in dozens of countries and leverage the state-of-the-art technical capabilities of the NIKO Theatre at Worre Studios to wrap every ticket in a commemorative NFT version that unlocks a variety of in-studio and virtual utility, engagement, and gifting opportunities.
"The NFTYS will be a game-changer and forever put the Awards show format out of its 20th Century misery and elevate viewer and fan engagement and reward the communities of nominees in unparalleled ways,"  – Chris J. Snook
"I think it has become abundantly clear that the old ways of recognizing achievements via awards ceremonies no longer captivate the audience. Not only have most of them proved to be boring and tedious, but they also don't incorporate the latest in presentation technologies," comments Namer.
"We're trying to make awards and recognition of talent and creativity more relevant to today's audiences by bringing in the technological advances that can make the entire presentation more immersive. The NFTYS will be a game-changer and forever put the Awards show format out of its 20th Century misery and elevate viewer and fan engagement and reward the communities of nominees in unparalleled ways," adds Snook.
The NFTY Awards shortlist of nominees and final winners are governed by The Academy of Digital Art, Sciences, & Culture (ADASC) -a Diversified Decentralized Autonomous Organization (dDAO) Membership.  However, anyone in the public can nominate a project for consideration during the month of February through April 15th,  2023. ADASC members will participate in the organization's decision-making processes and earn rewards for their contributions to the community. The NFTYS production company will designate 50% of the show's profits back to ADASC and the community to create a sustainable pool of funds that can be designated for grants across the web3 ecosystem of early stage creatives, technologists, and rising stars.
"With this model, a lesser known candidate doing excellent work in the space can be nominated alongside the likes of a Starbucks, Steve Aoki, or a Gary Vee, and compete on a level playing field in their respective categories.," says Snook.
"Most awards shows try to present themselves as being diverse and inclusive but they often think that the solutions to past problems are cured by blatant and overt attempts to show themselves as now being what they should have been in the first place," comments Namer. "The academy organizations behind current award shows need an overhaul to truly be diverse and inclusive, and not just keep shouting from the rooftops that they are. Today's audiences are far too smart for that."
The NFTY is a physical trophy award that has a digital twin NFTY that will be minted in real time on the XRPLedger this year when issued to the winners, with awardee metadata permanently stored on the Arweave protocol creating an immutable record for the next 200 years of the show's history and provenance.
The show will feature awards in categories such as Artistic Excellence, Technical Innovation, Cross-Collaborative I.P. Drops, Social Good, Most Impactful Community, AI/VR/AR Integration Excellence, and more. Nominations are now open at www.nftys.org. The most coveted NFTY "The Haber-Stornetta Innovator of the Year" is named after and has the support of the Godfathers of the entire blockchain industry Stuart Haber and W. Scott Stornetta and features an engraved representation of their seminal research paper and patent from 1997 on the first every mention of the term NFT.
Namer and Snook are joined by a prestigious list of notable founding dDAO members with voting and nomination rights. At launch. members include Stuart Haber and W. Scott Stornetta, co-inventors of the blockchain; Martin Pompadur, former General Manager, ABC, former Chairman of News Corporation Europe; Lawrence Kasanoff, Chairman/CEO, Threshold Entertainment Group (executive producer Mortal Kombat, Terminator 2); Ninon Aprea, actress and former Screen Actors Guild board member; Gerard Dache, Executive Director, Government Blockchain Association; Amy James, Executive Director, Web3 Working Group and co-inventor of Open Index Protocol; Rachel Pether CFA, Executive Board, Haqq Network and Fintech.TV anchor; Vince Molinari, CEO, Fintech.TV; Gavin Gillas, CEO, Project Venkman; Kyle Wiley, Founder, Connector Labs; Dr. Greg Reid, award-winning author and film producer; Ben DeJesus, Partner at NGL Collective; Winston Ma, Co-founder, Cloudtree Ventures; Marina Worre, CEO, Worre Studios; Travis Wright of Web3 Media Group; IP3; Donald Lim, Blockchain Council of the Philippines, Seth Shapiro, Amanda Russell, Dr. Jennifer Lee, and others. Over the next five years, a total of 150 top-tier memberships will be distributed via nomination and referral from this foundational membership.
ABOUT THE ACADEMY OF DIGITAL ART, SCIENCES, & CULTURE (ADASC) – ADASC is a social benefit diversified DAO advancing the benevolent use of breakthrough technology innovation across Art, Sciences, and Culture. Its membership includes a variety of invite-only and public tiers that form the decentralized and diverse nomination committee of awardees and grants at its annual public celebration and broadcast of The Annual NFTY Awards Gala.
For more information about membership to the Academy and nominations for The NFTYS please visit https://nftys.org
ABOUT LARRY NAMER – An entertainment industry veteran with close to 50 years professional experience in cable television, live events and new media, Larry Namer is a founding partner of Metan Global Entertainment Group, a venture created to develop and distribute entertainment content and media specifically for Chinese speaking audiences in China and abroad. In 2018, the company launched the MGEG Film Fund I and serves as managing partner. He is also the executive producer on the recently announced series "EMPRESS," a new travel series for the China audience titled "Explore The World," and an executive producer of the crime series "Nova Vita." He recently served as an Advisor and Chief Operating Officer of FanVestor. He is co-founder of the new lifestyle platform BTYKWN.com, along with Richie Rich and Mister D. Namer is the co-founder of E! Entertainment Television, a company now valued at over five billion USD, and the creator of several successful companies in the United States and overseas. Among those companies are Comspan Communications that pioneered Western forms of entertainment in the former Soviet Union and Steeplechase Media which served as the primary consultant to Microsoft's MiTV for developing interactive TV applications.
ABOUT CHRIS J. SNOOK – Chris J. Snook is a multi-exit technology and web3 entrepreneur, global business and investment strategist, co-host of the Web3 Show on Fintech.TV, and is the international bestselling co-author with Travis Wright of Digital Sense (Wiley 2017). He is the Managing Partner at 9LEVEL9- A digital asset venture studio and production company. He also manages a portfolio of deep tech, AI, media, and web3 companies, and advises family offices and sovereign wealth fund managers around the world. Snook is the visionary creator of The NFTYS.