Contrary to popular belief, not every superhero wore some indecently tight spandex suit this year. In fact, these men managed to show off their powers without any help from the costume or FX department. No, they set sparks flying the old fashioned way… by employing their undeniable talent. Here are Brave New Hollywood's Top 5 actors in a breakthrough performance role.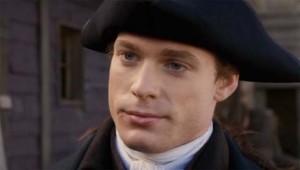 Sam Reid – Sure he's got chiseled features and sparkling baby-blues – which he used to dazzling effect while wooing Gugu Mbatha Raw in Amma Asante's criminally romantic surprise hit, Belle. And yes, that voice is deep enough to rattle even the cheap seats… But it's the Aussie newcomer's talent, on full display in Belle, as well as in Jonathan Teplitzky's underrated Colin Firth/Nicole Kidman epic The Railway Man that people will be talking about for years to come.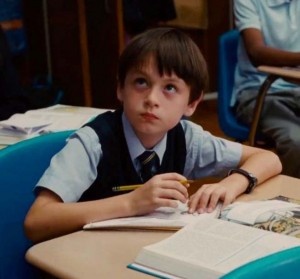 Jaeden Lieberher – Hollywood is full of overly precocious child actors miming parts just to please their misguided parents, but if you think that this youngster from Philly is one of them, then you haven't seen him go toe to toe with Bill Murray in Theodore Melfi's St. Vincent. In fact, the kid so impressed his notoriously grumpy co-star that he's said to have hooked Murray up with his next project (starring once again alongside Lieberher in Cameron Crowe's latest as-yet-untitled effort). Whatever the case, keep these two together.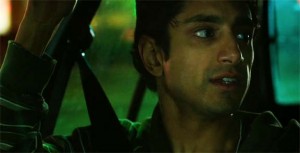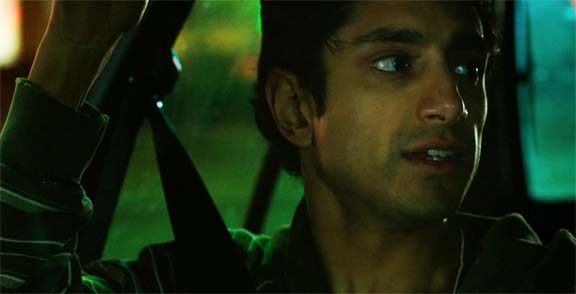 Riz Ahmed – Across the pond, it's no secret that this MC turned serious thespian is the real deal, but if you missed his star-making turn in last year's Mira Nair directed The Reluctant Fundamentalist, then Dan Gilroy's game-changing drama Nightcrawler is the perfect opportunity to get to know the miraculous Mr. Riz Ahmed. What are you waiting for??!!!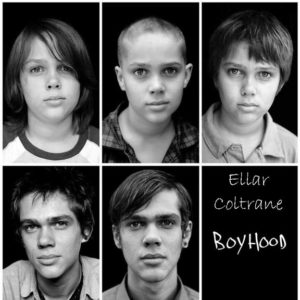 Ellar Coltrane – Calling the 20-year-old's groundbreaking performance in Richard Linklater's masterpiece Boyhood, 'immersive', is like saying that the Pacific Ocean is sorta wet. No, this young actor does more than dive in; he bares his soul, year after year until we as an audience are left with perhaps the most honest telling of a 'coming of age' in celluloid history.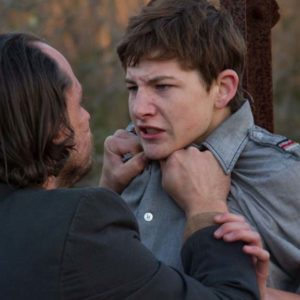 Tye Sheridan – When Terrence Malick casts you in your first film role (2012's The Tree Of Life) and Jeff Nichols handpicks you to star opposite Matthew McConaughey (in 2013's Mud) for your follow-up, the chances are pretty good that things can only go down from there. But if you're Sheridan, a fiercely independent 18-year old from Texas, you swing even harder- acting with an invigorated Nicholas Cage in David Gordon Green's gritty ode to hard knock living, Joe – and subsequently knocked it out of the park.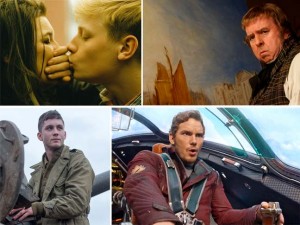 Honorable Mentions – Gary Poulter, Sheridan's dearly departed Joe costar manages to create a performance for the ages while Antoine-Olivier Pilon chews the scenery in Xavier Dolan's excellent Mommy. Tony Revolori gives us yet another delightfully deadpan Wes Anderson protagonist in The Grand Budapest Hotel. And after years of steady character work, Timothy Spall proves himself a capable leading man in Mike Leigh's Mr. Turner. Scoot McNairy is 2014's MVP delivering solid work in three very different films: The Rover, Frank, Gone Girl and young Logan Lerman grows up in David Ayers' Fury. Chris Pratt – need we say more?
By: Brad Liberti