The opening night film selected for this year's AFI Film Fest in Los Angeles was the stylish, visually stunning and important, Mudbound, and NETFLIX nabbed the rights to distribute this timely film.
Mudbound tells the story of two families in their different, harsh struggle to make it, in the racially divided Mississippi of post-World-War-II. Watch a scene from the film below. 
Directed by Dee Rees and co-written by Virgil Williams and Rees, the historical period drama is rich with cinematography by AFI Conservatory alumna Rachel Morrison and a strong ensemble cast which seem to empower each other rather than get in the way. The film stars Academy Award nominee Carey Mulligan, Garrett Hedlund, Jason Mitchell, Jason Clarke, Jonathan Banks, Mary J. Blige and Rob Morgan.
Mudbound was selected by AFI FILM FEST as the Opening Night Gala selection on Thursday, November 9, 2017, at the historic TCL Chinese Theatre.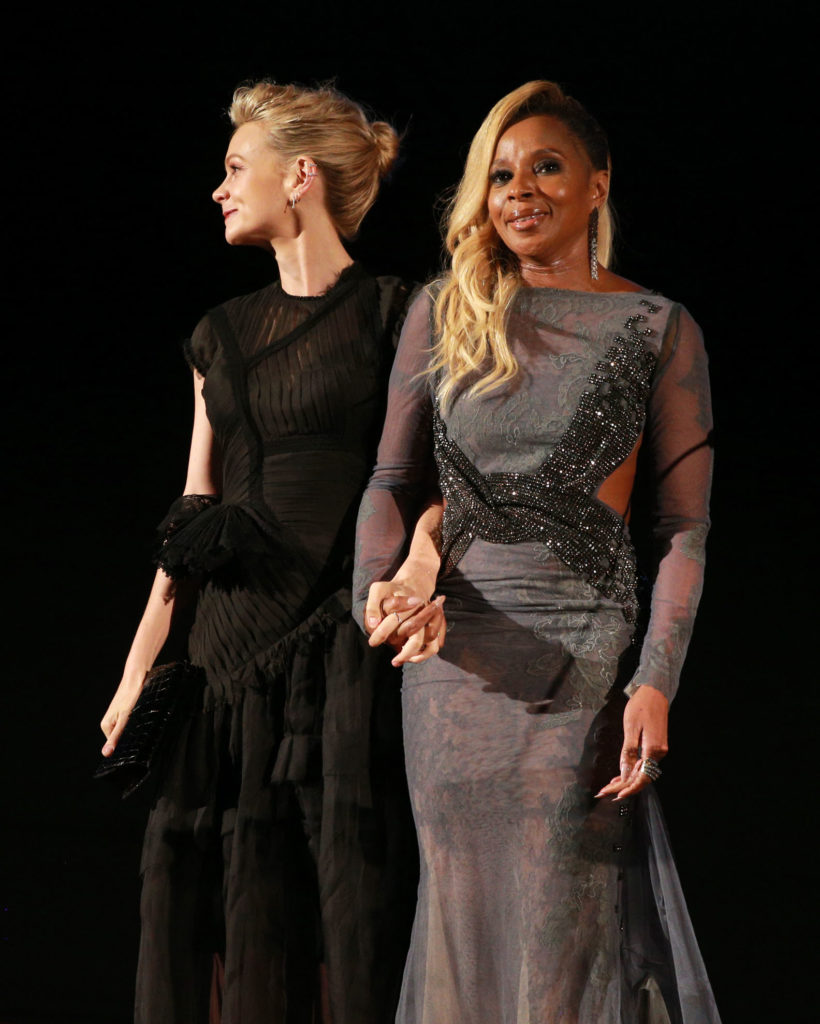 The film pairs its actors carefully. The combination of its cast benefits the film and the story it needs to tell. From Garrett Hedlund and Jason Mitchell or Jason Clarke with Carey Mulligan, the characters they portray sometimes serve as the bridge and at other times as obstacles in bringing peace and unity to each other and the ones around them. The two sons, in each family (Hedlund and Mitchell) who have returned from Europe, are battling their own demons and PTSD while navigating the ways of the racist south, a place which has not shown any improvement while the two boys served overseas, developing a kinder approach towards their fellow human beings.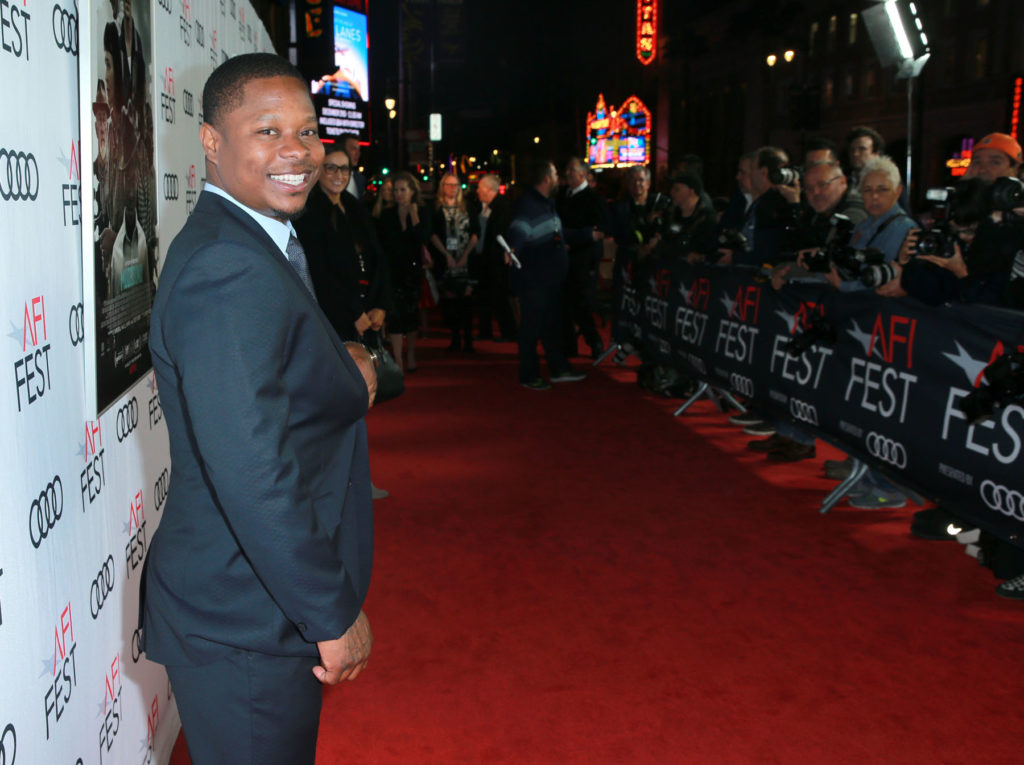 This post World War II drama penned with a rising score on Rotten Tomatoes and accolades by respected film critics like Richard Roeper (Chicago Sun-Times) and Peter Travers (Rolling Stones) should become an Award Season darling. Considered "late" in the Award Season run, it can benefit from its AFI Film Fest attention. The festival has played an important role in giving a boost to films that might have gone unnoticed earlier in the year. Films like Selma (2014) and American Sniper (2014) have benefited from showcasing at this festival.
Other praiseworthy contributions to Mudbound go to singer, songwriter Mary J. Blige who manages to carve out a notable place in this film, considering she is surrounded by a strong ensemble cast. Her portrayal, as Florence Jackson, is warm, strong yet natural and effortless.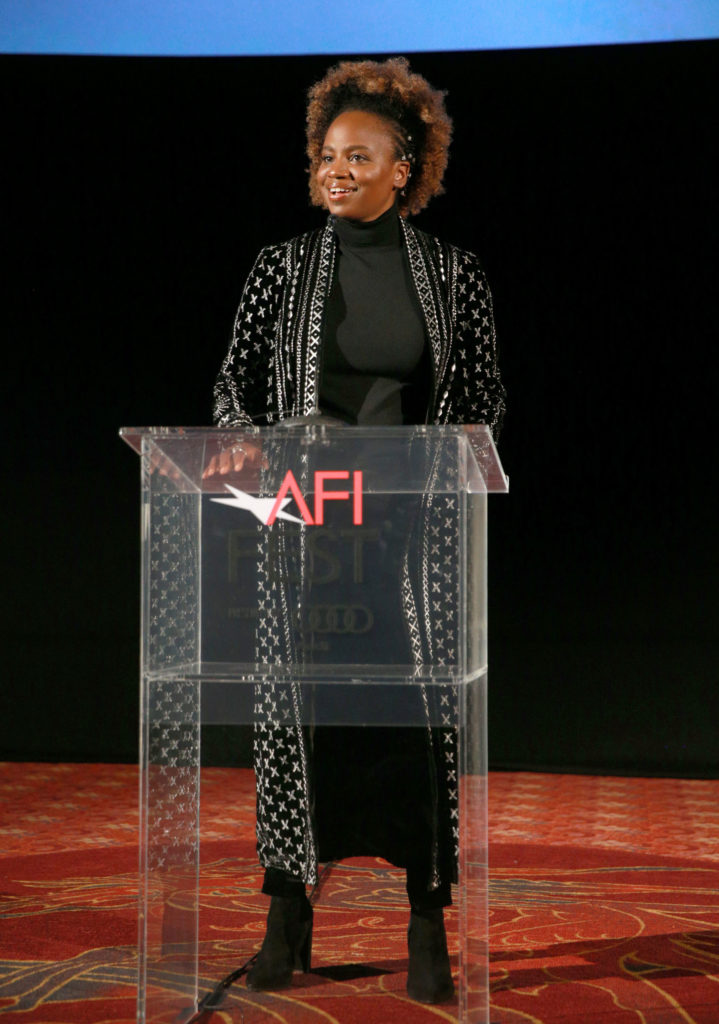 Dee Rees has the unique gift of reaching her actors and tap them emotionally, and then help them exude performances that are both memorable and natural. They shine under her direction without over-powering the scene with melodrama, therefore keeping the audience grounded during the cinematic journey they take with the characters. Just look at her previous films like Pariah (2011) and Bessie (2015).
Again, we must point out the masterful, evocative cinematography by Rachel Morrison who keeps raising the bar, film after film. She also shot Druid Peak the 2014 film starring Spencer Treat Clark (a film covered by Brave New Hollywood).
We also recommend the Robert Altman retrospective at this year's AFI FEST, screening 12 films by this American master (with discussions) include: M*A*S*H (1970), McCabe and Mrs. Miller (1971), The Long Goodbye (1973), California Split (1974), Nashville (1975), 3 Women (1977), Vincent & Theo (1990), The Player (1992), Short Cuts (1993), Kansas City (1996), Gosford Park (2001) and A Prairie Home Companion (2006). Please check the AFI Film Fest schedule for details.
AFI Film Fest takes place in Los Angeles November 9- 16, 2017.
Mudbound will premiere November. 17 on Netflix.
Watch a scene (film clip) from Mudbound, featuring Mary J. Blige and Jason Mitchell, below.
[videos file="https://www.youtube.com/watch?v=jqrtkJW4Lpc" width="560″ height="315″][/videos]