The American Film Institute (AFI) has announced three Centerpiece Galas and Tributes happening as a part of AFI FEST 2017 presented by Audi.
Films presented in this year's Centerpiece Galas are:
CALL ME BY YOUR NAME (directed by Luca Guadagnino) on Friday, November 10
THE DISASTER ARTIST (Directed by James Franco) on Sunday, November 12
HOSTILES (Directed by Scott Cooper) on Tuesday, November 14.
Tribute Event:
Academy Award®-winning documentary filmmaker Errol Morris will be honored with a Tribute following a screening of WORMWOOD, on Saturday, November 11.
Errol Morris' credits include the Oscar®-winning THE FOG OF WAR (2003), as well as GATES OF HEAVEN (1978), THE THIN BLUE LINE (1988), A BRIEF HISTORY OF TIME (1991), TABLOID (2010) and THE UNKNOWN KNOWN (2013). Morris serves on the AFI DOCS Film Festival Advisory Board and, in 2013, was the AFI DOCS Charles Guggenheim Symposium honoree.
All AFI FEST 2017 Gala screenings will take place at the TCL Chinese Theatre.
Errol Morris Tribute will take place at the Egyptian Theatre.
AFI FEST 2017 Centerpiece Galas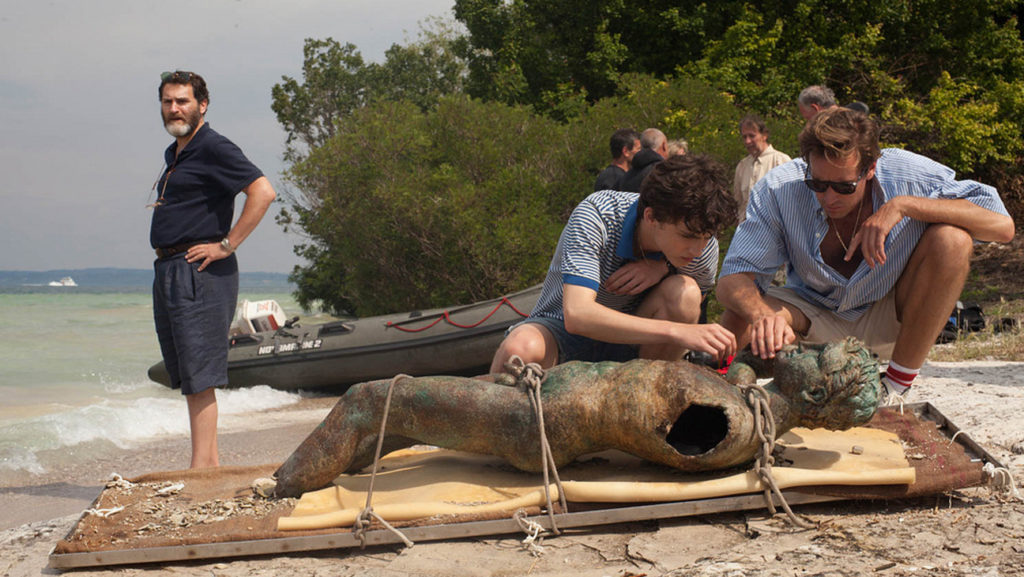 CALL ME BY YOUR NAME — The new film from Sony Pictures Classics by Luca Guadagnino, a transcendent tale of first love, based on the acclaimed novel by André Aciman. Taking place in the summer of 1983 in the north of Italy, as Elio Perlman (Timothée Chalamet), a precocious 17-year-old American-Italian boy, spends his days in his family's 17th-century villa, transcribing and playing classical music, reading and flirting with his friend Marzia (Esther Garrel). Elio enjoys a close relationship with his father (Michael Stuhlbarg), an eminent professor specializing in Greco-Roman culture, and his mother Annella (Amira Casar), a translator, who favor him with the fruits of high culture in a setting that overflows with natural delights. While Elio's sophistication and intellectual gifts suggest he is already a fully-fledged adult, there is much that yet remains innocent and unformed about him, particularly about matters of the heart. One day, Oliver (Armie Hammer), a charming American scholar working on his doctorate, arrives as the annual summer intern tasked with helping Elio's father. Amid the sun-drenched splendor of the setting, Elio and Oliver discover the heady beauty of awakening desire over the course of a summer that will alter their lives forever. 
THE DISASTER ARTIST — Director James Franco reimagines the tragicomic true story of aspiring filmmaker and infamous Hollywood outsider Tommy Wiseau — an artist whose passion was as sincere as his methods were questionable — as a celebration of friendship, artistic expression and dreams pursued against insurmountable odds. Based on Greg Sestero's bestselling tell-all about the making of Wiseau's cult-classic disaster piece THE ROOM ("The Greatest Bad Movie Ever Made"), THE DISASTER ARTIST serves as a reminder that there is more than one way to become a legend — and no limit to what you can achieve when you have absolutely no idea what you're doing. Franco directs, produces and stars in the film, as Wiseau in this A24 release.
HOSTILES — Set in 1892 at the cusp of the Industrial Revolution, the buffalo gone, America's indigenous population vanquished and the frontier rapidly disappearing into settlements and cities, two bitter adversaries of the Indian Wars are forced into a final, unexpected encounter. Cavalry Captain Joseph Blocker (Christian Bale), a former war hero turned jailer, and Yellow Hawk (Wes Studi), a Northern Cheyenne war chief turned prisoner, are forced to partake in a hollow publicity stunt to bolster the personal and political fortunes of Blocker's commanding officer. Stuck in Fort Berringer, a miserable New Mexican prison outpost, Yellow Hawk is to be released to Blocker and returned to the Cheyenne homeland in Montana. It's a particularly cynical gambit, as Yellow Hawk is dying and upon his death, his family will be imprisoned on a reservation. It is a story of transformation from a place of antagonism and fear to one of compassion and tolerance, and the resilience of the human
HOSTILES features cinematography by AFI Conservatory alumnus Masanobu Takayanagi (Class of 2002).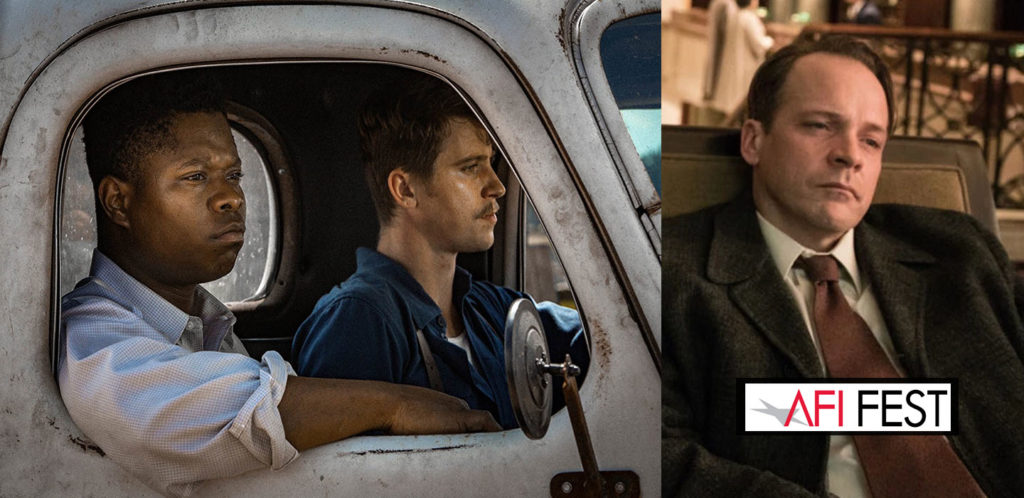 AFI FILM FEST 2017 TRIBUTE SCREENING
WORMWOOD — Directed by boundary-breaking filmmaker Errol Morris. This explores the limits of knowledge about the past and the lengths we'll go in our search for the truth in a twisting, evolving story of one man's 60-year quest to identify the circumstances of his father's mysterious death. Starring Peter Sarsgaard, this six-part Netflix series the will bring viewers face to face with some of the United States' darkest secrets, in this case, CIA's deadly LSD experiments. Wormwood is slated to start streaming on Netflix on December 15.
See it at the AFI Fest on Saturday, November 11.
AFI FEST 2017 Opening & Closing Night Galas and Tribute to Director Ridley Scott.
AFI FEST takes place November 9–16, 2017, in the heart of Hollywood. Screenings, Galas and other events will be held at the TCL Chinese Theatre, the TCL Chinese 6 Theatres, the Egyptian Theatre, Dolby Cinema at the Vine, the Mark Goodson Screening Room at the American Film Institute and The Hollywood Roosevelt.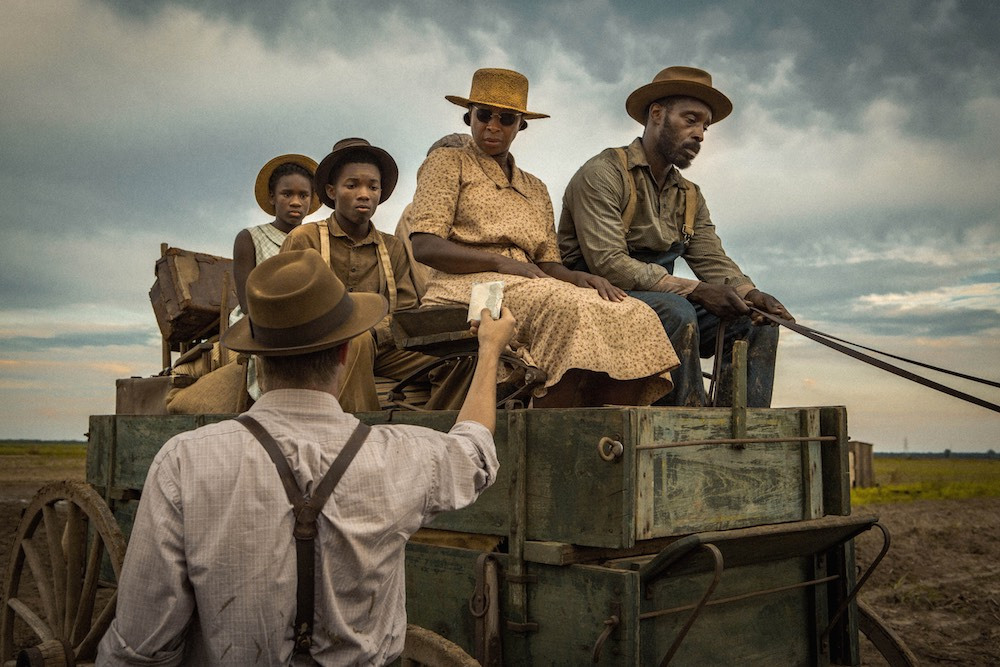 The full festival lineup and schedule will be unveiled on Friday, October 27. Free tickets will be available on AFI.com/AFIFEST on Wednesday, November 1.
The Opening Night Gala film: MUDBOUND (directed by Dee Rees) on Thursday, November 9.
The Closing Night Gala film: ALL THE MONEY IN THE WORLD with a Tribute to director Ridley Scott on Thursday, November 16.
This year, AFI FEST will present a retrospective of the work of Robert Altman (1925–2006), with screenings and discussions of 12 films: M*A*S*H (1970), MCCABE & MRS. MILLER (1971), THE LONG GOODBYE (1973), CALIFORNIA SPLIT (1974), NASHVILLE (1975), 3 WOMEN (1977), VINCENT & THEO (1990), THE PLAYER (1992), SHORT CUTS (1993), KANSAS CITY (1996), GOSFORD PARK (2001) and A PRAIRIE HOME COMPANION (2006).
New educational experiences taking place as part of the festival this year include an AFI FEST Storytelling Bootcamp for Los Angeles Unified School District students.
Additionally, the New Auteurs and American Independent sections have been announced and more information about these sections can be found here.
AFI FEST aims to bring the best in global cinema to Los Angeles.
Go to AFI.com now to purchase Patron Packages, which can include access to Galas and other high-demand films and events.  Patron packages ensure reserved seats for Galas, and all proceeds benefit the educational programs of the American Film Institute. A limited number of individual tickets to Galas and other screenings are also made available at no charge thanks to the event sponsors.
About the American Film Institute
Celebrating its golden milestone, the American Film Institute began its mission on June 5, 1967 — to preserve the heritage of the motion picture, to honor the artists and their work and to educate the next generation of storytellers. Established by Lyndon B. Johnson's presidential mandate in the White House Rose Garden, AFI is America's promise to educate today's audiences and tomorrow's artists. The Institute was anchored by a foundation of luminaries from the film community including Gregory Peck as Chair, Sidney Poitier as Vice Chair, George Stevens, Jr., as Director and CEO with board members Francis Ford Coppola, Arthur Schlesinger, Jr., and Jack Valenti.
In 1969, AFI opened the Center for Advanced Film Studies, now called the AFI Conservatory, an elite MFA program whose inaugural class included Terrence Malick, Caleb Deschanel and Paul Schrader. The program's acclaimed film and television alumni include Andrea Arnold, Darren Aronofsky, Julie Dash, Patty Jenkins, Janusz Kamiński, David Lynch and Robert Richardson, among others.
In addition to the AFI Conservatory, AFI programs include the AFI Catalog of Feature Films and the AFI Archive, which preserve film heritage for future generations; the AFI Life Achievement Award, the highest honor for a career in film; AFI AWARDS, honoring the most outstanding movies and TV series of the year; AFI's 100 Years…100 Movies television events and movie reference lists, which have introduced and reintroduced classic American movies to millions of film lovers; year-round and special event exhibition through AFI FEST presented by Audi, AFI DOCS and the AFI Silver Theatre and Cultural Center.