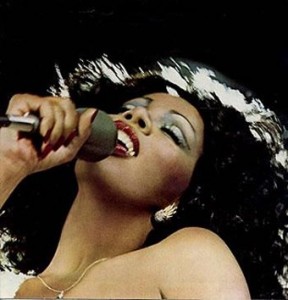 LaDonna Adrian Gaines (born December 31, 1948), known to us all by her stage name Donna Summer (age 63) passed away today May 17, 2012, at her home in Key West, Florida from a long and secret battle with cancer (reported TMZ). New reports say that particles inhaled by the pop icon during the 9/11 attacks in New York might have caused the illness.
She charted 4 number one songs in the U.S. charts in just 13 months and was dubbed "The Queen of Disco."
Her mezz-soprano vocal range along with her uplifting tunes made her a major star, with songs like "Love To Love You Baby," "Bad Girls," "She Works Hard For the Money," and "The Last Dance." But controversy is what fueled her memorable entrance into pop-culture, with the racy "Love To Love You Baby" featuring a moaning, heavy-breathing vocals by this ex church singer. And controversy almost damaged her legacy in her final years.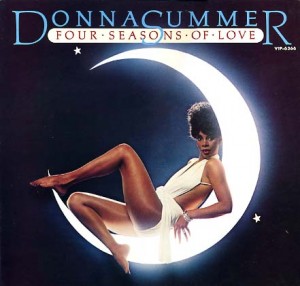 In August 2010, she released a new single "To Paris With Love." It reached #1 on the US Billboard Dance Chart. That year, Summer appeared in the PBS Television Special Hitman Returns: David Foster and Friends.
Through it all, her music survived flavors of the month and incoming genres, even years after people started burning her records as a part of 70s disco overload.
Brian Eno had told David Bowie: "I have heard the sound of the future," referring to Summer's hit single I feel love. "This single is going to change the sound of club music for the next 15 years." Eno's estimate was pretty accurate. So, some may wonder why she never made that huge Hollywood comeback worthy of a musician with her catalog of songs.
After all how original are Lady GaGa, Britney Spears, Katy Perry and even Madonna in the 80s without taking a few notes from Donna Summer's sense of style and pop appeal? That refrain from Summer's 17-minute breakthrough "Love to Love You Baby" is sampled on Beyoncé's hit "Naughty Girl" from her solo debut album Dangerously in Love.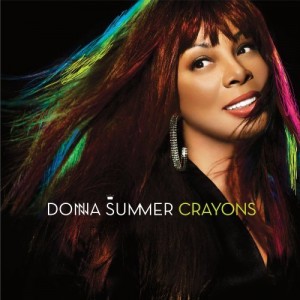 Keri Hilson was seen channeling the Donna, portraying the disco queen in her music video for her 2010 hit "Pretty Girl Rock."
During her disco years, Summer dominated the charts and the dance genre. Then came an era of anti-disco in 1980, where some of the same people who bought her music and danced to her songs trashed the genre, smashed her records, and ignored her place in music. But that was just the beginning of the fall for the chart-topping singer, songwriter.
Summer became a born-again Christian and released a rock album that white album-oriented-radio wouldn't bother to play.
Then came the big mess, the rumor spreading about her anti-gay comments at a concert, and that AIDS was God's curse against homosexuality. After boycotts, her own 10 year silence on the topic, and ignoring that "rumor" did not help her defense, until she finally denied the whole thing.
New York Post and other NY papers did their own research and couldn't find a single eye witness to her supposedly saying that at a live concert. After all, it was strange words coming from the mouth of someone who had performed at many concerts for AIDS charity. In fact, she was a friend of Elton John's AIDS foundation.
A boycott organization of sorts was formed and sales dropped to a new low.
It gets better….,er, worse. Music mogul David Geffen who had spent a fortune acquiring Summer's contract from Casablanca records was now quite annoyed that she did a rock album. So the rumor coming out of the previous rumor became this theory that Geffen made up the "AIDS" comments to punish the chart-topping star for going born again. Now, we're talking drama for a cinematic bio-pic.
OK, so her videos during her reign were considered boring, and uneventful. In addition, she decided to work only with born-again directors, limiting her access to a wider range of talent.
BNH reached out to author and longtime Donna Summer fan, Harrison Cheung and here is what he had to say.
"She was my favorite singer, and in many ways formulated my ideas of marketing and helped me see the prejudice and injustice in the entertainment industry." Claims Cheung.
"She wrote her own songs, and her voice was incomparable. Her music was head and shoulders above anything else coming out in the disco genre," he points out. "We tend to forget that she was the first female artist to use synthesizers, the first woman to win Best Rock female Grammy's, and her songwriting skills were diverse." Remarks the author and celebrity biographer.
"She wrote 'Starting Over,' a hit country song for superstar Dolly Parton. It's the media that pigeonholed her as Disco Queen and left her significance at that. Radio rarely played her."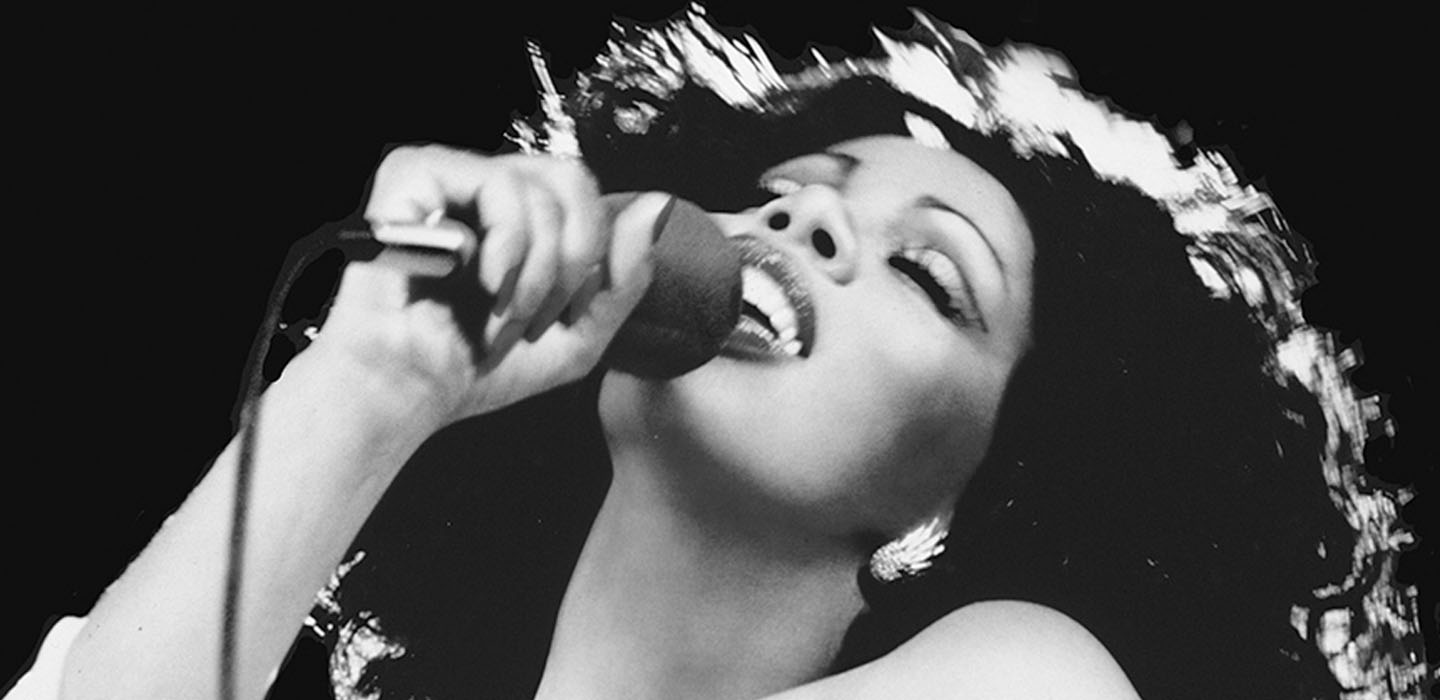 Bruce Springsteen, a big fan of Summer, wrote two songs for her; "cover me" which ended up on his own Born To Run album, and "protection" which Donna recorded. There is also an unreleased duet of that song with her and Springsteen floating around.
"When she and Bruce Springsteen did their duet "Protection" – Springsteen had expressed wanting to work with her, because he elt that the backlash against her was unfair and 'overtly racist.' I can even remember music snobs dismissing her work without knowing much about her music. Only now are singers citing her and producer Giorgio Moroder as major musical influences.
"In my opinion, her biggest weakness was a terrible video presence. In the age of MTV and music videos," concludes the PR savvy Cheung.
Donna Summer's legacy will stand the test of time. Her place in music world, pop culture and memories, will without a doubt, age like fine wine, and her voice will always echo through generations of music lovers who carry her sound and pass down the healing, uplifting power of her songs.
Below, watch and hear Donna Summer sing a medley of her original songs "Bad Girls" and "Hot Stuff" and give a speech during the 2009 Nobel Peace Prize concert in Oslo, Norway.
[videos file="https://youtu.be/7oO0Kj4yeRg" width="560″ height="315″][/videos]