Every year since 1978, a handful of the most talented up and coming indie filmmakers converge on the small hamlet of Park City, Utah to unveil – and more importantly – to sell their latest efforts. In fact, if it weren't for The Sundance Film Festival and the invaluable exposure that it can provide for fresh talent, the world would perhaps have never gotten to know the likes of auteurs such as Steven Soderbergh, Richard Linklater, Todd Haynes, David O. Russell, Paul Thomas Anderson, and Christopher Nolan.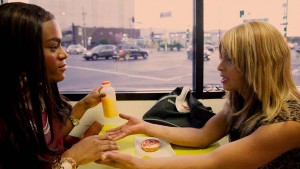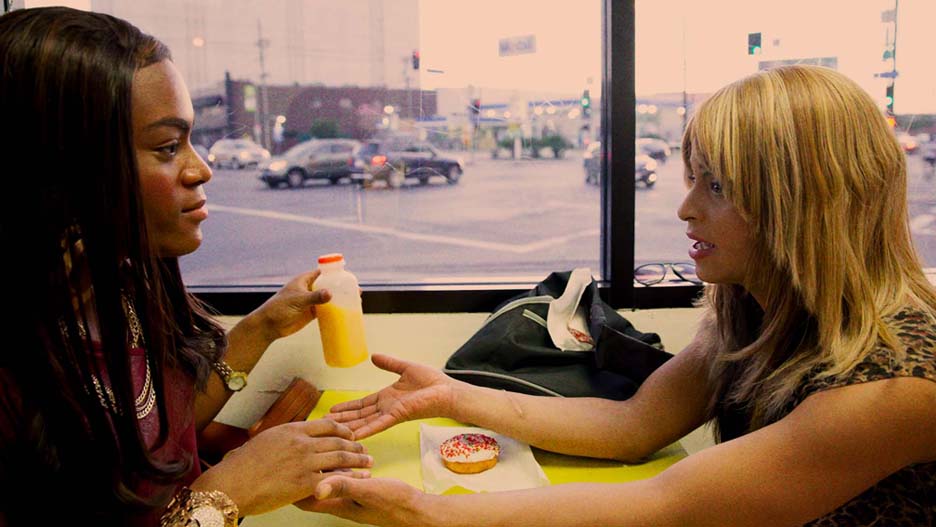 But with the line between independent and studio moviemaking becoming increasingly blurred in recent years, not to mention The Festival's emergence as a scenester's dream of swag suites and pop-up LA and Vegas-style hotspots, sometimes it's easy to forget what Sundance is really all about.
Accordingly, this year saw the usual flurry of A-list stars desperate for indie cred, angry publicists shouting at no one in particular, and stoic bouncers lording over velvet ropes like their lives depended on it… Hell, The Wachowski Siblings somehow even secured a screening of their not exactly DIY, 176 million dollar sci-fi extravaganza, Jupiter Ascending!
But amidst all of the ephemeral noise, one resourceful young writer director managed to shock and amaze the jaded Sundance crowd with simply the sheer power of his storytelling. Shot entirely on his iPhone 5s – using an 8 dollar App called Filmic Pro, a Steadicam, and a special lens attachment – Sean Baker's Tangerine (written with frequent collaborator, Chris Bergoch) takes us inside the world of a Hollywood working girl (transgender actress, Kiki Kitana Rodriguez) as she hunts down the pimp/boyfriend who cheated on her.
Not exactly your typical cinematic fare… But nothing about this powerful film – from its unconventional shooting style, to it's inclusion of actual trans actors playing their onscreen counterparts, to it's unwillingness to marginalize or worse, to exoticize it's subjects – is typical. In fact, nothing about the work and career of Sean Baker, who cut his teeth in TV comedy (Fox's Greg The Bunny, MTV's Warren the Ape) before writing and directing the Award-winning indie features, Prince of Broadway (2008) and Starlet (2012) has been run of the mill.
And now that Tangerine, made on a true micro-mini budget and produced by Indie kings, The Duplass Brothers, has become one of the buzziest, most well-reviewed titles to emerge from Sundance 2015 – at the same time securing worldwide distribution through Magnolia – we here a BNH say Viva la roots, Sundance! And thank you Sean Baker- we can't wait to see what's next!