This evening, President Bill Clinton made a surprise visit to a screening of the Oscar-nominated Netflix documentary, VIRUNGA — hosted by Leonardo DiCaprio. The film, which is also executive produced by DiCaprio, follows an embattled team of park rangers in Virunga National Park in the Democratic Republic of Congo who risk their lives to protect the home of the last remaining mountain gorillas.
Prior to the screening of the film, President Clinton spoke about the importance of the issue and the work of Clinton Global Initiative members in the Democratic Republic of Congo.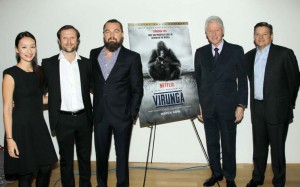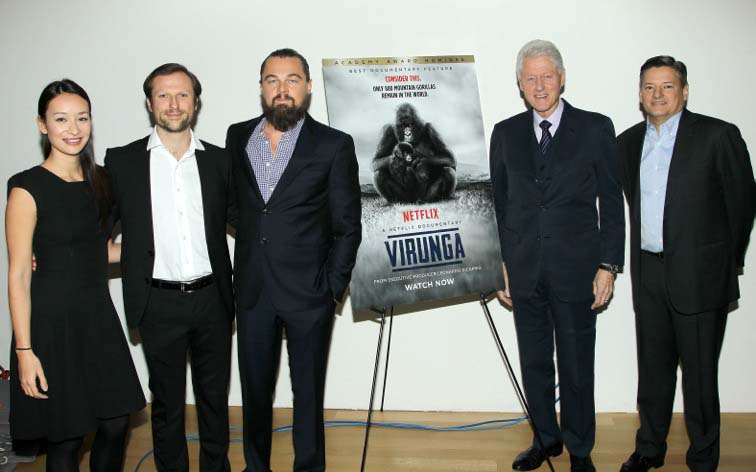 The screening was followed by a Q&A moderated by Ann Curry with director Orlando von Einsiedel and producer Joanna Natasegara on the timely and universal message of the film. Other notable guests included: Secretary Hillary Clinton, Jonah Hill, Jeffrey Wright, Jeff Gordon and Beau Willimon.
CLICK HERE for the film's official website.