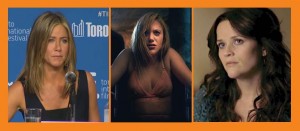 Another TIFF has once again come and gone, anointing with it, a fair share of winners (The Imitation Game, The Theory of Everything) losers (Men, Women, & Children, The Cobbler) and just plain WTF's (Tusk, Force Majeure). And while the debate still rages on as to whom the undisputed first lady of this year's Toronto Film Fest is, we here at Brave New Hollywood see it as a three-way tie between some seriously top tier talent…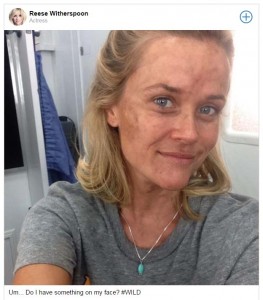 Reese Witherspoon –It's nearly impossible to dispute Witherspoon's natural skill and charm, and having balanced rom-com hits like Legally Blonde and Sweet Home Alabama with edgier faire like Freeway and Election for the better part of a decade, it seemed like the former America's sweetheart had truly become Hollywood teflon. But then she won her Oscar for Walk the Line, followed up that performance with a slew of high profile, extremely forgettable clunkers, and watched her personal life unwittingly become splashed across the tabloids.
Fortunately for us all however, Reese is back in fighting form, starring in two films that were the talk of Toronto. In Jean-Marc Vallée's Wild – an adaptation of the Oprah-approved Cheryl Strayed memoir – Witherspoon is a former heroine addict who hikes the Pacific Northwest Trail accompanied by little more than a backpack and her demons. In The Good Lie, the actress teams up with another French director, Philippe Falardeau, to play a loud-mouth American trying to help four young Sudanese refugees who are granted asylum in the US. Both performances floored audiences and critics alike up north, instantly restoring not only Reese's A-list luster, but also, in the case of Wild, her chances for Oscar number two.
CLICK HERE to see Reese's photo diary on Whosay, for the Wild movie.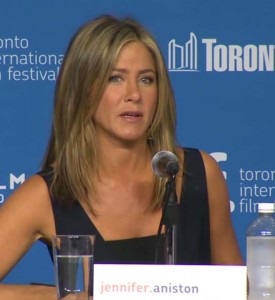 Jennifer Aniston – Jennifer Aniston's journey from Emmy-Winning Television superstar to respected film actress has been scrutinized almost as much as her former marriage to Brad Pitt. But say what you will about her acting, ever since she first broke out in the silly but charming 1997 rom com, Picture Perfect, the former Friends star has displayed a natural charisma and effortless ease on the big screen that his undeniable. Sadly, poor choices and uninspired work (like playing Sandler's girlfriend in the craptastic Just Go With It) have often gotten in the way.
However, her latest film, Cake, marks a turning point for the actress. In the Daniel Barnz directed indie, she's Claire Simmons, a chronic pain sufferer with a serious pill problem, and to her credit, Aniston does not make a false move. Don't believe us? Just ask the crowd at Cake's Toronto screening, who gave the actress a standing ovation for her unforgettable performance.
CLICK HERE to watch Jennifer Aniston and Sam Worthington talk about Cake during TIFF's press conference.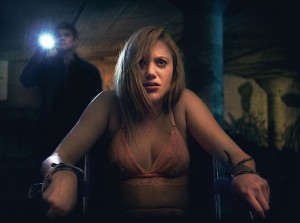 Maika Monroe – Ramin Bahrani's underrated 2013 film, At Any Price, may perhaps be best remembered for its spot on casting of look-alike duo, Dennis Quaid and Zac Efron as father and son, yet for the few people who actually did see this thoughtful examination of the current state of America's heartland, it is so much more… For starters, it's a take no prisoners portrayal of the ties that bind us all, but Bahrani's pic is also a vehicle for some truly great work from both Quaid and Efron, not to mention the perfect introduction to the talents of one, Ms. Maika Monroe.
An apple-cheeked blonde from Santa Barbara who's slowly building a enviable career choosing complex parts in films like the aforementioned as opposed to the usual teen romance porn, Monroe has seen her star rise rapidly in 2014. Case in point, the duo of films that she arrived in Toronto to promote– including The Guest, a first rate nail biter from You're Next director, Adam Wingard, in which the actress is terrorized by Downton Abbey's Dan Stevens, and It Follows, from writer/director, David Robert Mitchell, where she's a college girl plagued by some truly horrible visions. Both films could easily be your standard slasher fare, but fans of the the versatile starlet have come to expect so much more from Maika Monroe –and if the reviews out of Toronto are any indication, she keeps delivering.