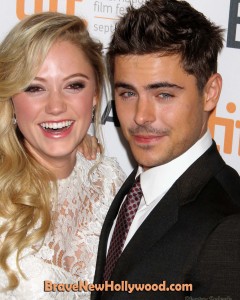 It sounds like someone might be taking Brave New Hollywood's advice. We pleaded with Zac Efron to get himself together and start picking better projects to showcase his assets beyond dreamy blue peepers and great hair. His upcoming drama At Any Price (co starring Maika Monroe and Dennis Quaid) might be just the ticket he needs to graduate beyond teen-heartthrob status.
Okay, so we can't really take credit for that one. But he's on the right track!
CLICK HERE for Brave New Hollywood's recent coverage of Efron.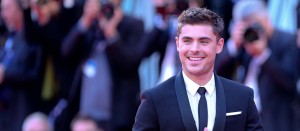 Efron even stepped out of his comfort zone recently to give his first gay-media interview to Out magazine—no doubt overriding a squadron of nervous publicists—where he spoke about his gay fan base and his sensuous tête-à-tête opposite Nicole Kidman in The Paperboy.
In Price, he and Dennis Quaid "play a conflicted father and son in Ramin Bahrani's drama set in a Southern Iowa farming community," said the Hollywood Reporter in its Venice Film Festival rave review. They described At Any Price as "engrossingly serious-minded heartland drama, rich in moral ambiguity, that examines the challenging relationship of fathers and sons in the difficult terrain of modern commercial farming.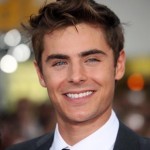 Okay, so that description might not appear on the surface as enticing as the footage of Efron and Kidman in their underwear slow-dancing in the rain from the trailer to The Paperboy. But this is just the kind of spark Efron needs to his career.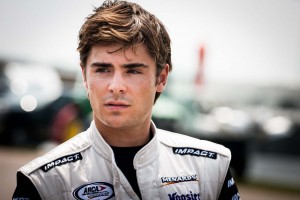 Efron's character dreams of becoming a race car driver bang up against his father's personal dramas. IndieWire was reserved in its praise for the film, noting that Efron "starts strongly, very reminiscent of twentysomething Tom Cruise—maybe it was just the race driver uniform—but the strain sometimes shows as his character moves into self-destructive inarticulacy. It's probably his best performance to date."
Efron (and his twitchier representatives) should take heart from the fact that critics are willing to see him in a new light, even if they feel compelled to measure their praise. And keep listening to Brave New Hollywood, Zac! (Feel free to refer your friends to us.) Stay away from superheroes and sappy love stories and keep looking for challenging roles that require you to bring new dimensions of your personality to the silver screen.
CLICK HERE to see a video of Zac Efron talking about choosing projects.
CLICK HERE for the official TIFF 2012 page for "At Any Price"
CLICK HERE for IndieWire review of "At Any Price"
CLICK HERE for the Hollywood Reporter review of the film