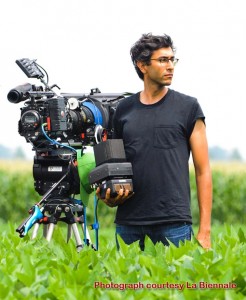 From writer director Ramin Bahrani, comes an indie drama with a commercial appeal, "At Any  Price," starring Dennis Quaid, Zac Efron, and Kim Dickens.
Farmer Henry Whipple played by Dennis Quaid has embraced the methodical, automated "expand or die" practice imposed on modern American farmers and actually prospered producing genetically modified seeds, on 3500 acres of land. Going against Henry's wishes of inheriting the family business is his son Dean (played by Efron) who enters the world of stock-car racing in order to have a different chance in life.  A surprise investigation that calls into question Henry's recent farming techniques is about to turn Whipple's version of the American dream into a nightmare.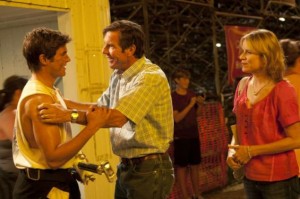 The best new American director of recent years.
Dubbed as "the best new American director of recent years" by Roger Ebert, Bahrani's seemingly unexpected subject for this film is not really that unfamiliar. This time around, the young auteur employs professional Hollywood actors, while keeping the focus of the story on the very human struggle seen in most of his previous films such as "Man Push Cart," and "Goodbye Solo." It's just that this time the filmmaker pierces through the heartland, presenting the typical image of an all-American subject, a white one.
Quaid and Efron deliver strong performances as characters that might have otherwise ended up as clichés encountered in a Nicholas Sparks novel-turned-movie.
The fabric of this film is thick and textured, from a father and son who are at war and a family at odds with friends and surroundings, to the changing landscape of the industry that's today's farm culture.
The shape and soul of this film could have easily taken a detour if not for Bahrani's attention to its subjects and the core of their issues.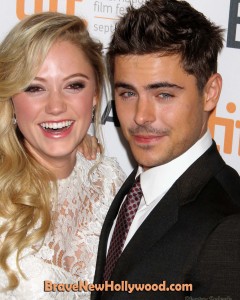 Instead, this very American demise of hard working rural folks cornered by corporate rule books, and a "copyrighted life," as the director himself called it at a recent Q&A in Los Angeles, stay front and center, and harder hitting. This tail-chasing method of living which many Americans have come to accept as their reality is echoed throughout this masterfully crafted, superbly acted, beautifully photographed film.
One may wonder that Bahrani too may be expanding with this film. A well known, skilled, American actor, Dennis Quaid, and the fresh-faced appeal of Zac Efron can be viewed as calculated steps to greener pastures.
The charismatic Zac Efron delivers an energetic, powerful performance toe-to-toe with the crafty Dennis Quaid.
In fact, Zac Efron is single handedly the engine that gives this machine its chance at the box office, or better yet , the opportunity to open on the big screen before making its way to cable TV networks. The charismatic Efron delivers an energetic, powerful performance toe-to-toe with the crafty Dennis Quaid.
Look out for newcomer Maika Monroe who makes her own mark with an intelligent performance as Dean's not-so-simple girlfriend. Together Efron and Monroe give this film the youthful kick and visibility it deserves.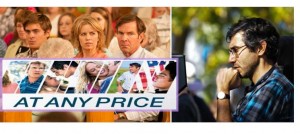 There will always be the escapism of the next Twilight-ish saga and "Hunger Games," but seldom do smaller films such as Price  receive a sense of urgency and bigger media attention. This way, thanks to its clever casting, it gets the chance to be seen by a wider audience, young and older, and it certainly deserves to do so.
"At Any Price" arrives in L.A. and N.Y.theaters on April 24, 2013
CLICK HERE for the official website and nationwide showtimes.
CLICK HERE for Roger Ebert's article on the film and director Ramin Bahrani