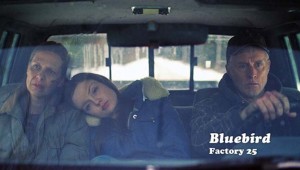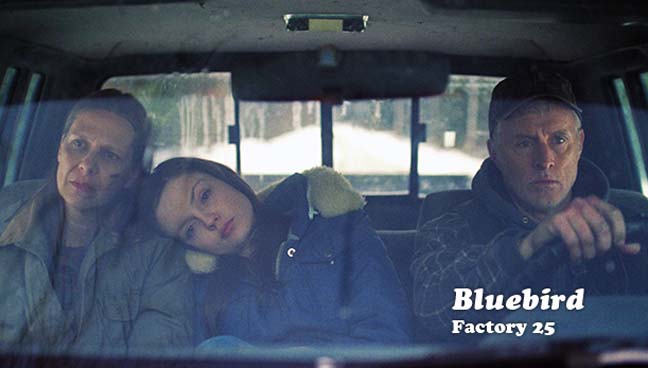 The film opens with a dreary Maine winter scene of a paper mill. We watch a procession of logs get processed and pulped that we're wondering if we're watching a slaughterhouse instead. BLUEBIRD is dotted with scenes of logging, and the message that something is being cut down in its prime is delivered loud and clear.
BLUEBIRD is a well-made indie drama about a tragedy in a small town when the school bus driver (Amy Morton) accidentally forgets a sleeping boy in the back of the bus.  The child is discovered the next day in a coma, having spent the night in subzero temperatures.  The driver sinks into an emotional quagmire, leaning hard on her husband (John Slattery) who has his own job problems, while their teen daughter (Emily Meade) seeks the wrong kind of company for escape.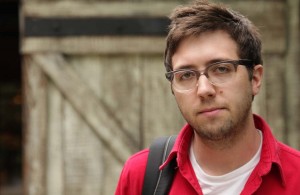 Bleak, wintry cinematography and an inane soundtrack of muzzak staples unfortunately locks BLUEBIRD in indie film cliches.  This small working class town setting is reminiscent of WINTER's BONE, FROZEN RIVER or THE SWEET HEREAFTER.  And in this town, there's plenty of blame to go around.  From the driver who was distracted by the appearance of the titular bluebird, to an absent mother (Louisa Krause) who forgot to pick up her son at the bus stop and decides to lawyer up.  There are predictable scenes of furtive whispers and glances at the driver's daughter in her high school, in the local diner and the dollar store.
The performances are all strong, though the film is slowly paced as if the writer/director Lance Edmands wants the audience to wait in agony to see how the comatose boy fares.
Overall, it's a solid first film from Edmands. It's very real and interesting if unoriginal as BLUEBIRD explores the collective and individual guilt that appears ripped from seasonal headlines whenever people leave their kids in the car in the winter or summer. Who's responsible? Who feels guilty? It's to Edmands' credit that we care enough to want to know.
BLUEBIRD is available now on itunes, Amazon and other digital platforms.
CLICK HERE for the film's official website.