Ashok Amritraj's Hyde Park Entertainment and Imagenation Abu Dhabi have released a first-look photo for director/writer Ramin Bahrani's 99 HOMES starring Andrew Garfield, Michael Shannon and Laura Dern. The film will make its World Premiere at the upcoming Venice Film Festival, and also makes its Canadian Premiere at the Toronto International Film Festival. Hyde Park International is handling worldwide sales for the film.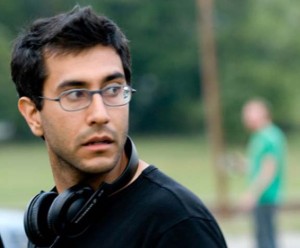 The storyline of 99 HOMES: After his family is evicted, proud and desperate construction worker Dennis Nash (ANDREW GARFIELD) tries to win his home back by striking a deal with the devil and working for Rick Carver (MICHAEL SHANNON), the corrupt real estate broker who evicted him. 
Most recently, Amritraj produced LIFE OF CRIME, the closing night film at TIFF 2013 starring Jennifer Aniston, Tim Robbins, Will Forte, Yasin Bey and Isla Fisher, which will be released in August through Lionsgate, and the Roger Spottiswoode-directed family adventure MIDNIGHT SUN, starring Dakota Goya and Goran Visjnic. 
 
Amritraj produced alongside Bahrani, Garfield, Justin Nappi and Kevin Turen, with a script written by Bahrani and Amir Naderi and with Bobby Bukowski as Director of Photography.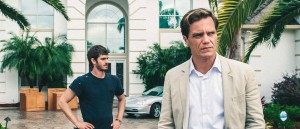 Ramin Bahrani is best known for directing the Venice Film Festival hit GOODBYE SOLO, as well as the recent AT ANY PRICE with Dennis Quaid, Zac Efron and Kim Dickens.

CLICK HERE for Brave New Hollywood's coverage of AT ANY PRICE.