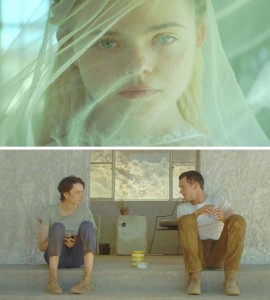 Here is a look at "Young Ones," directed by Jake Paltrow (Gwyneth's younger brother), starring Michael Shannon, Nicholas Hoult, Elle Fanning and Kodi Smit-McPhee.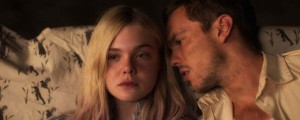 It received mixed reviews when it premiered at Sundance in January. However, IndieWire seemed to like it, saying it is Nicholas Hoult's best performance to date.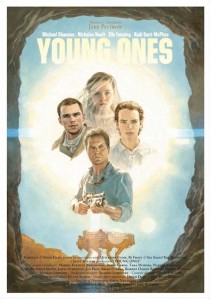 In May of this year, Screen Media purchased the film, but everything went a bit under the radar after that. Now, two trailers, a poster and photos have surfaced featuring the young cast, with Michael Shannon as a Clint Eastwood-like, no nonsense kind of a man, with enough action and sci-fi appeal to make any film lover stop and take notice.
The film is a futuristic western, set on earth where a massive drought has created a giant wasteland out of the Unites States. As ranchers with properties near eachother, Shannon and Hoult, face the dilemma of survival, to ensure the wellbeing of their loved ones. The water is the big commodity. They will go to great lengths to secure the survival of their families, even if it is achieved by betrayal.

No release dates announced as of now, but the trailers look promising.
CLICK HERE to watch the trailer for "The Young Ones."