This weekend, a movie to add to your viewing list has to be DREAMLAND, starring Margot Robbie and Finn Cole. Directed by Miles Joris-Peyrafitte (AS YOU ARE), this stylish, crime-drama is rich with gorgeous photography (by cinematographer, Lyle Vincent) and a careful casting that adds to the joy and the adventure of the film. Watch the DREAMLAND movie trailer below.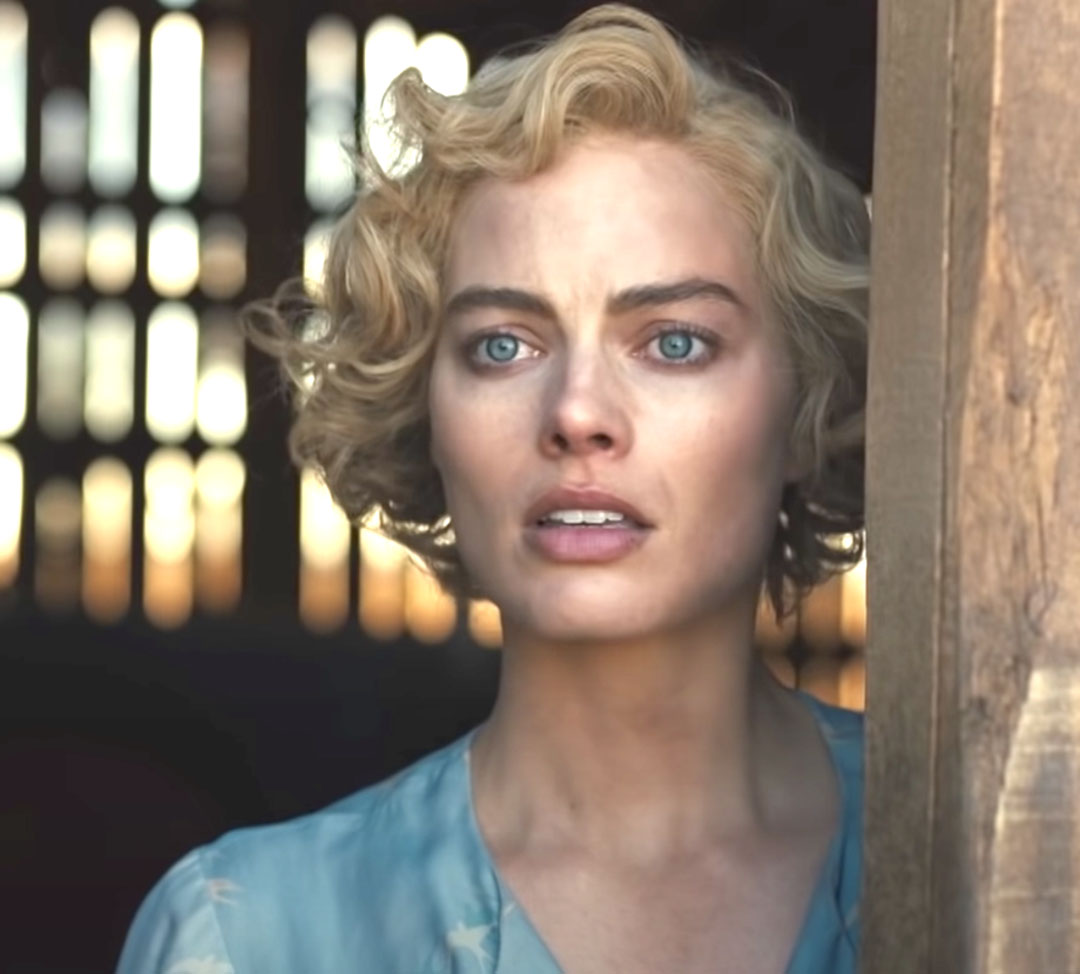 Set in the tail end of the 1930s, Texas Dust Bowl, it tells the story of Eugene Evans (Finn Cole) a teenager struggling to relate to his environment, by clinging to the escape of comic books and the dream of reuniting with his biological father who has left the family many years ago. Eugene and his family struggle to keep their home amidst a plague of Dust Storms and foreclosures. In a nearby town, five innocent civilians are killed during a bank-robbery gone wrong, and the local authorities are pursuing the fugitive, Allison Wells (Margot Robbie).
Margot Robbie and Finn Cole make it interesting in DREAMLAND (2019) movie.
A $10,000 bounty placed for the capture of Ms. Wells, gives everyone in the small town a good motivation, including Eugene who seizes the opportunity who hopes to use the monetary reward to prevent the foreclosure of his family farm. However, the task comes easier than anticipated when Eugene finds a wounded Allison hiding out inside his family farm.
Eugene discovers that Allison Wells's story may be a bit different than he had thought, and there may be a better way to save his family than turn her in. It doesn't hurt that Allison Wells is a good talker and soft on the eyes, but more than that Eugene begins to fall in love for the first time in his life because they share something else; the dream of escaping their stories.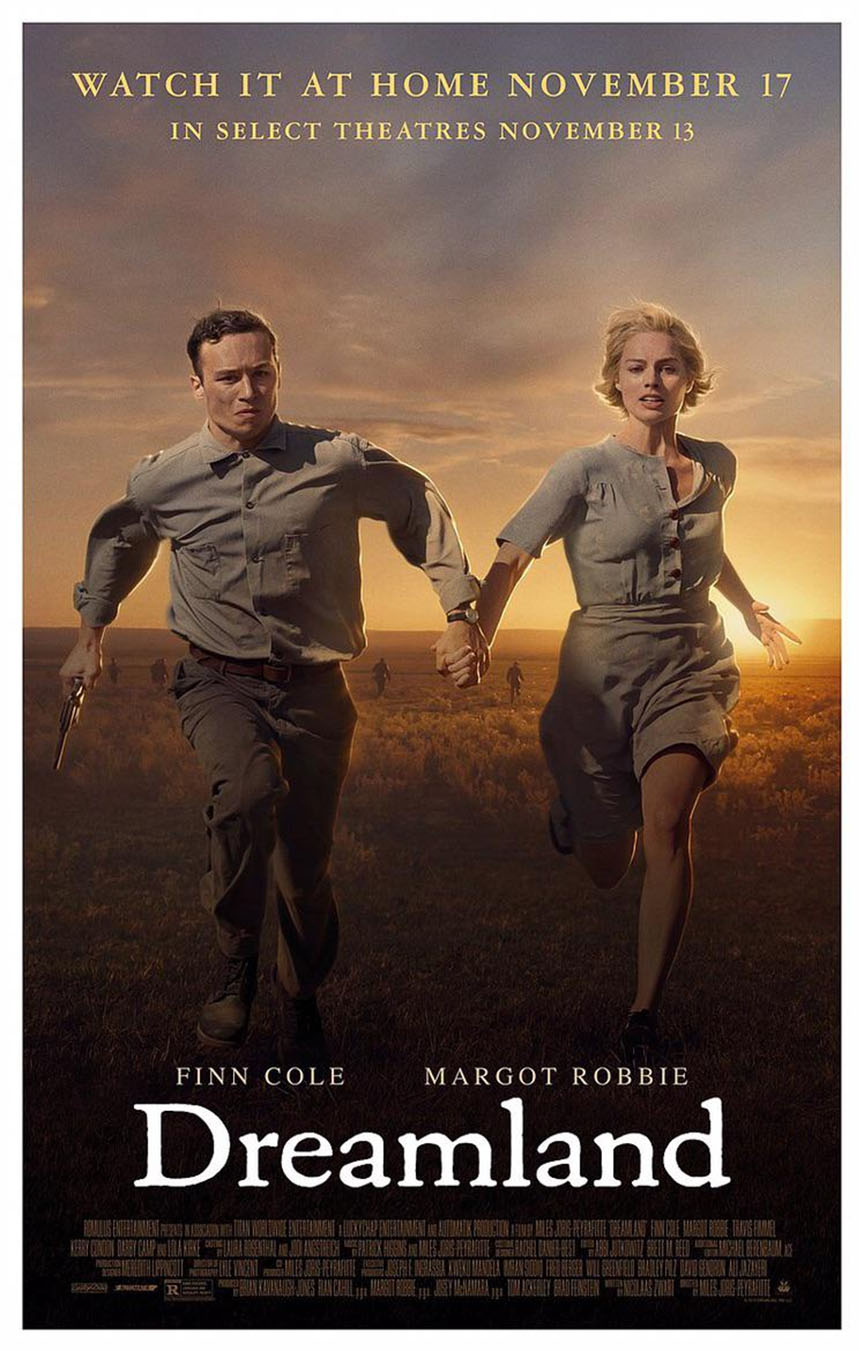 There is a certain, special chemistry in the casting of Cole and Robbie opposite each other, just an interesting pairing that pays off, keeping the tension and the possible romance as uncertain as their fate when the two form an uncommon partnership and decide to take charge of their given situation.
The screenplay by Nicolass Zwart could have given us a grittier and needier characters and create deeper connections between the two – both Margot Robbie and Finn Cole are very capable of handling such added layers.
The 8mm-ish, square, 1:1 inserts, juxtaposed against the gorgeous bulk of Vincent's cinematography could have used some re-thinking but they should not distract or completely detach the viewer from the heart of the story and its evolution.
All in all, DREAMLAND is still a special and dreamy cinematic event, and an entertaining film.
I highly recommend the filmmaker's 2016 film, AS YOU ARE which was a memorable indie film debut, gripping and worth your time.
Released by Vertical Entertainment, DREAMLAND stars Margot Robbie, Finn Cole, Travis Fimmel, Kerry Condon, Garrett Hedlund, and Darby Camp, and is available now on VOD.
Below, watch the Trailer for DREAMLAND (2019) film.
DREAMLAND (2019) Movie Trailer: Finn Cole, Margot Robbie