Not too long ago, Finn Cole was a student, doing his "A" levels – that's British for college tests. During his spare time, Finn would run lines with his older brother, Joe Cole, an actor on BBC's Peaky Binders (available in the U.S. on Netflix).  While Cole Finn had always been interested in acting and attended acting school as a teenager, he attended college briefly, but had no idea what he should get into as a lifelong career. Lucky for him, his acting hobby turned into the chance of a lifetime, when he auditioned for Peaky Blinders, a television crime drama about a gang by the same name whose members caused havoc in Birmingham, England, post World War I. It was the TV show his brother, Joe was already starring in.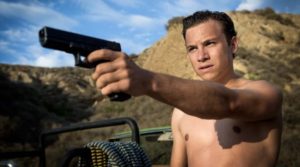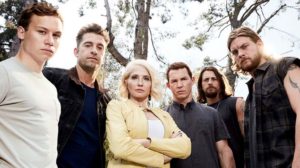 Finn was sure he would not get the part.  Not even 20 years old of age, Finn's rosy cheeks mixed with rugged good looks worked as he nabbed the role of Michael, a sociopath. The rest is showbiz history, the kind where actors in a BBC show manage to cross the pond and get to Hollywood and actually book gigs in American films and TV productions.
PEAKY BLINDERS gathered a loyal fan base in the U.S., among them Stephen King and Snoop Dogg.
In the U.S. Blinders found a sizable fan base, among them Stephen King and Snoop Dog.
Finn was simultaneously cast in TNT's Animal Kingdom as Joshua "J" Cody, the wayward grandchild of Janine (veteran actress Ellen Barkin).  the Southern California based crime drama  is a TV adaptation of the 2010 Sundance Australian Film by the same name.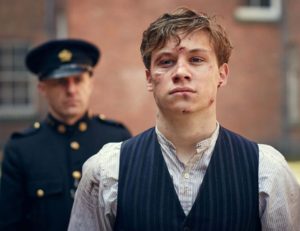 The series focuses around the 17-year-old "J" who moves in with his grandma and her rowdy sons (his uncles), after his own mother dies of a drug overdose. All the boys living now in a Southern California house by the beach are managed by matriarch Janine "Smurf" Cody (Barkin ), and one of the sons Baz (actor Scott Speedman) who is in charge of setting up operations and calling the shots. Pope (actor Shawn Hatosy) is the oldest and most dangerous of the Cody boys. Craig (actor Ben Robson) is the big and tough middle son, and Deran (Jake Weary) is the troubled, mysterious son.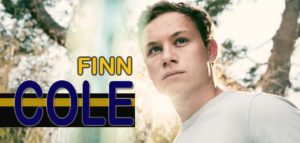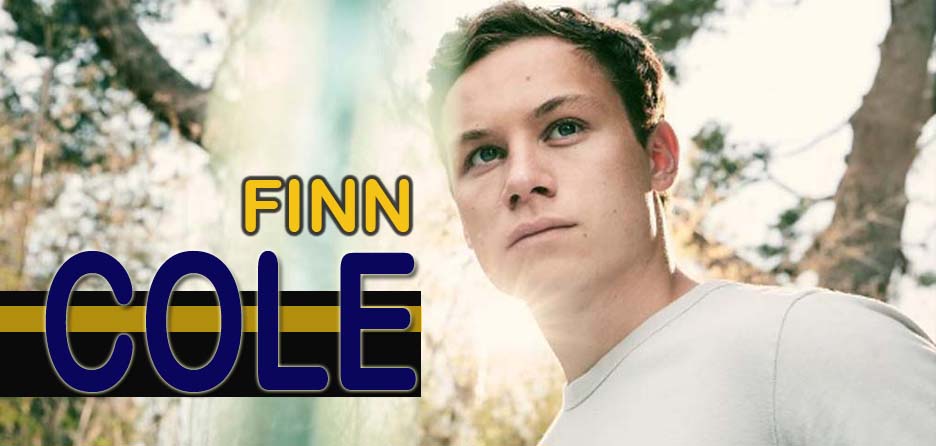 While the original film was based in Melbourne, the TV show tells its story in Southern California.  Finn makes sure to stay in an American accent all day long, and so far he has garnered strong reviews for his stellar performance. In the premier episode he apathetically witnesses his mother die of a heroin overdose as he watches TV.  With nowhere to turn, he calls his estranged grandmother Smurf and enters into a new dysfunctional world of crime, drugs and sex.
Finn plays the suspicious baby of the crime family while keeping on his toes, remaining observant and keeping a few secrets.
When he is not acting, one of the activities you might find Finn Cole doing is retweeting quotes from favorite actors, or expressing his strong disappointment over Brexit, and revealing his soccer favorites. On Instagram, you will see him share cool behind-the-scenes photos from the set, and magazine shoots.
It is clear that Cole Finn is off to a good start and American audiences are taking notice. We see this rising star just getting started with a whole platter of meaty roles to come.