We are entering unknown territory. Just 25 years ago, director Lars Von Trier, disgusted with the use of special effects in movie-making, presented his 'Dogme 95 Manifesto' which was a movement to make films based on basic rules of filmmaking, utilizing the traditional values of story, acting, and theme, and excluding the use of elaborate special effects or technology. It was supposedly created as an attempt to "take back power for the director as artist," as opposed to a studio's profit motive.
"Your scientists were so preoccupied with whether or not they could that they didn't stop to think if they should." – Dr. Ian Malcolm (Jeff Goldblum), JURASSIC PARK (1993)
Fast forward to today. Special effects have reached the point where it is commercially feasible to computer-generate a photorealistic character. Sixty-four years after his death, a virtual "James Dean" will star in a new movie. The reaction, both for and against has been vocal.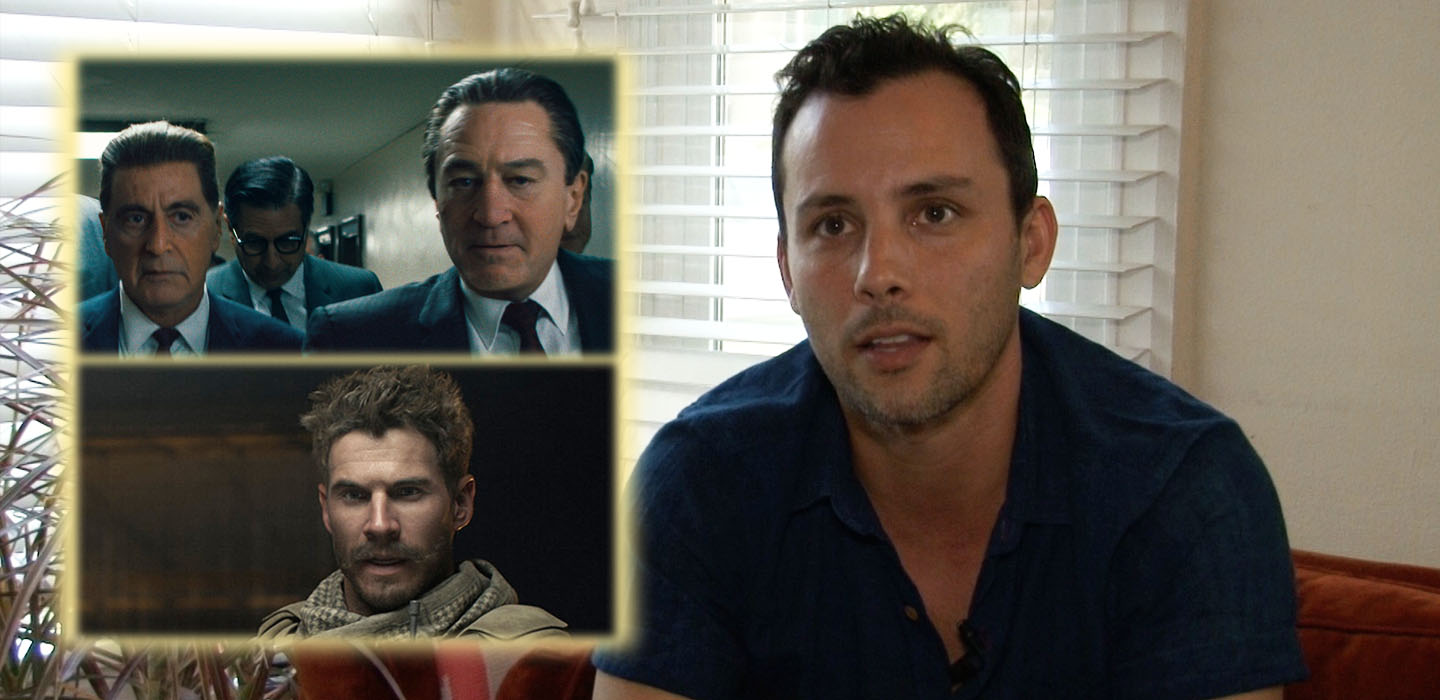 For: We have the technology to bring back James Dean from the grave. There will be the notoriety and curiosity factor to see how well Virtual Dean is rendered. James Dean was a Hollywood icon who made only three films. And most importantly, James Dean's family has given their blessing to this virtual re-creation – who else has the right to permit the use of his image?
Against: Will this really be a James Dean performance or merely the performance of the animators simulating what they'd imagine would be Dean's acting choices?
Back in 1989, actor Crispin Glover, perhaps best known for his role as George McFly in BACK TO THE FUTURE, refused to do the sequels over a contract dispute. Director Robert Zemeckis proceeded with another actor, using prosthetics and special effects to approximate Glover's appearance. Glover bitterly complained that the other actor made poor acting choices that ruined his reputation since many people did not realize that the actor was not Glover. James Dean won't be able to complain about how he is portrayed.
But why resurrect James Dean when there are many new talents waiting for roles?
Actor, Chad Michael Collins who knows a thing or two about breathing new life into iconic characters from popular films of the past is not entirely crazy about an animated James Dean. Collins was given the lead role in the SNIPER films reboot (Sony Pictures Home Entertainment), and has seen the birth of a new franchise returning to reprise the part of young, Sergeant Brandon Beckett in the sequels of the military, action films. The rising star, recently lent his voice and likeness to create the brand new, computer-generated character, Alex in the massively popular first-person, shooter game, CALL OF DUTY: MODERN WARFARE.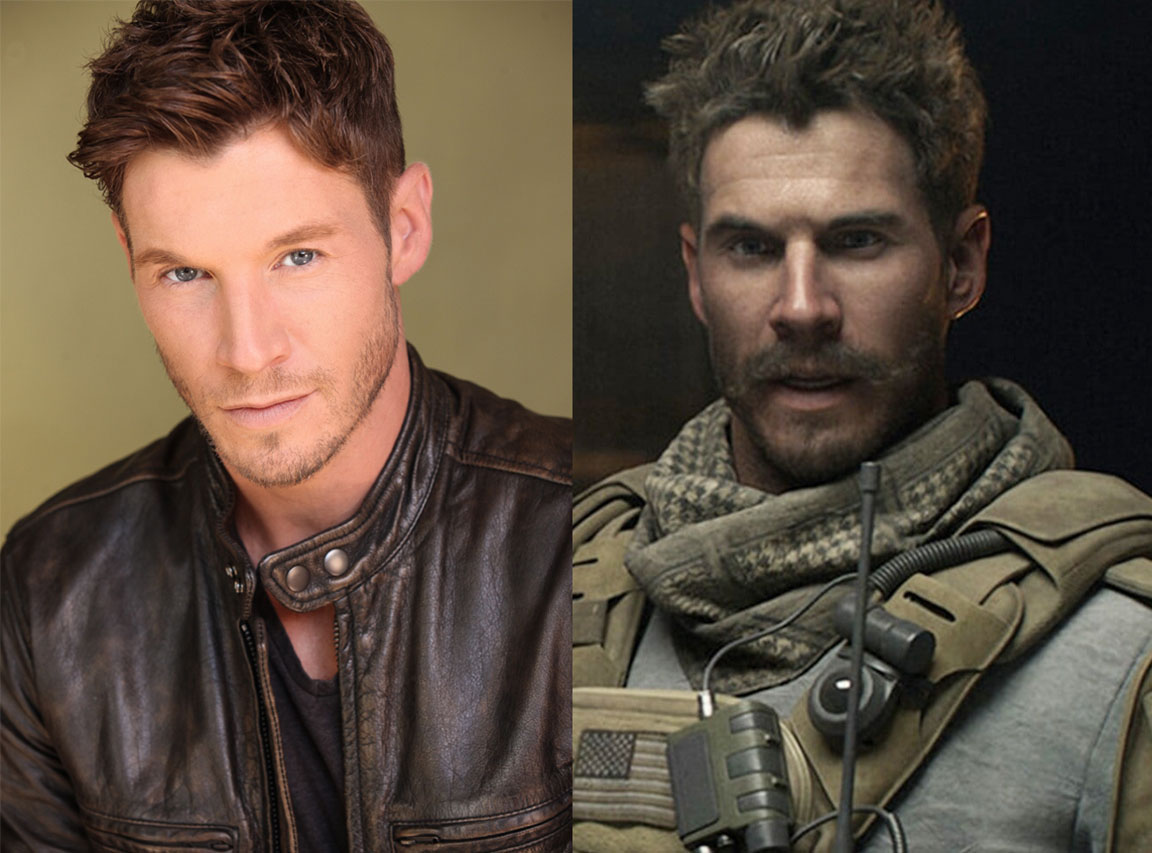 "Personally, I don't find it very exciting. I'm not so up-to-speed on that project or the surrounding controversy, to be honest," says Collins, about a CGI'd James Dean, adding, "I don't see why they couldn't hire an actor to portray his likeness, as with any biopic or project exploring real-life people. I'm biased – as an actor, I'd much prefer that an actor get that job." The actor explains to Brave New Hollywood.
Chad Michael Collins, the star of CALL OF DUTY MODERN WARFARE believes that Motion Capture paired with an organic performance by real actors give viewers the best of both worlds.
Does this mean up-and-coming actors must now compete with the dead and computer-animated actors for parts?
"I've mostly seen the use of CGI and motion capture to be a boon and a blessing for a lot of actors," expresses Collins. "The TV and film world can be a very tough, exclusive club to break into at times, and I know many actor friends who've been able to enjoy a very successful career predominantly doing just motion capture and video games. The prospect of animated actors replacing real ones is slightly terrifying, but I think with motion capture you get the best of both worlds – an organic performance, coupled with digital tweaks and modifications."
When we asked about the amount of control or ownership over his image, Collins responded: "Well, do any of us own our image anymore, really? With social media and whatnot, I'm sure we've all ignored the massive user agreements that basically sign over all of our pictures and posts to the app overlords! Actors gladly accept the deal in regards to likeness and image – we sign on, we get paid, and our employers use our likeness as they see fit. In terms of CALL OF DUTY: MODERN WARFARE and video games, its the same deal, really. If it wasn't for them, I wouldn't have an image or a likeness to even be concerned about, so I'm happy if they keep spreading 'Alex' all around the Internet."
Even though advances in technology are made daily, there's still a chance that this virtual Dean will come off as odd. Look at the scrutiny of the virtual re-creations of Peter Cushing and Carrie Fisher in ROGUE ONE? How about Sean Young's de-aged cameo in BLADE RUNNER 2049, or Will Smith's de-aged clone of himself in GEMINI MAN?
In some cases, virtual resurrections have helped to finish projects that were stalled due to the untimely death of the star – perhaps the first was Brandon Lee in THE CROW. Then there was Oliver Reed in GLADIATOR. Paul Walker in FURIOUS 7. With STAR WARS: RISE OF SKYWALKER, Carrie Fisher re-appears with leftover, previously shot footage and her daughter, Billie Lourd, as body double.
But the James Dean project is unique as a completely new role in a new project.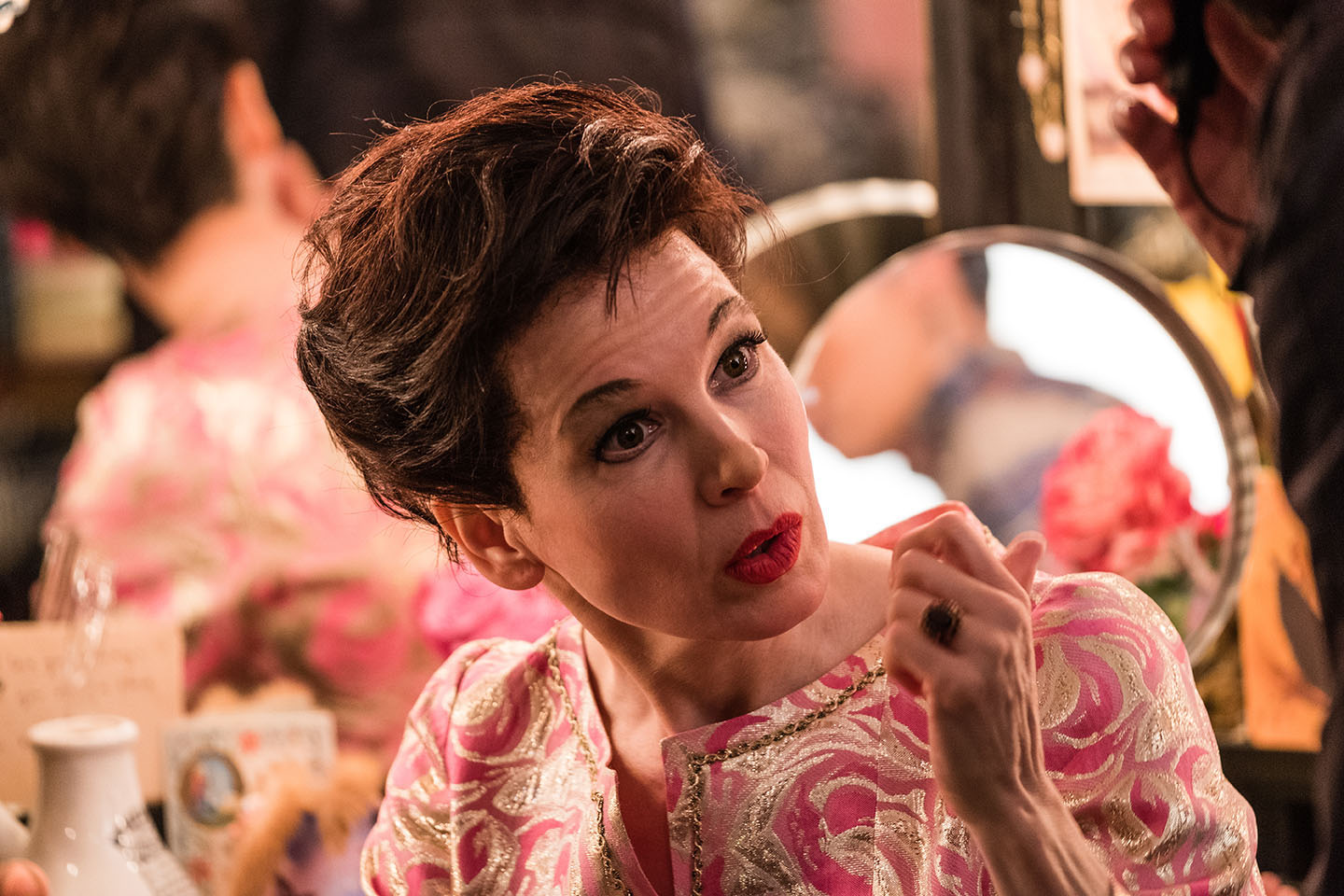 Some argue that this is merely an advanced version of animation, and that the animators are acting like impressionists. No one groans when Renée Zellweger channels Judy Garland or over on Netflix, Olivia Colman is portraying the still alive Queen Elizabeth II.
Hollywood's special effects people are also aware of moral issues. "It's a little bit of a philosophical and moral decision that is always going to be a studio-level decision," muses Industrial Light * Magic VFX supervisor Craig Hammack to Yahoo Entertainment.
A number of actors have reacted negatively to the James Dean news.
Chris Evans tweeted, "This is awful. Maybe we can get a computer to paint us a new Picasso. Or write a couple of new John Lennon tunes."
Dylan Sprouse tweeted, "Found a new way to rob graves of dead icons and milk the masses for less!"
And actress Zelda Williams — daughter of the late actor Robin Williams — said the move is "puppeteering the dead."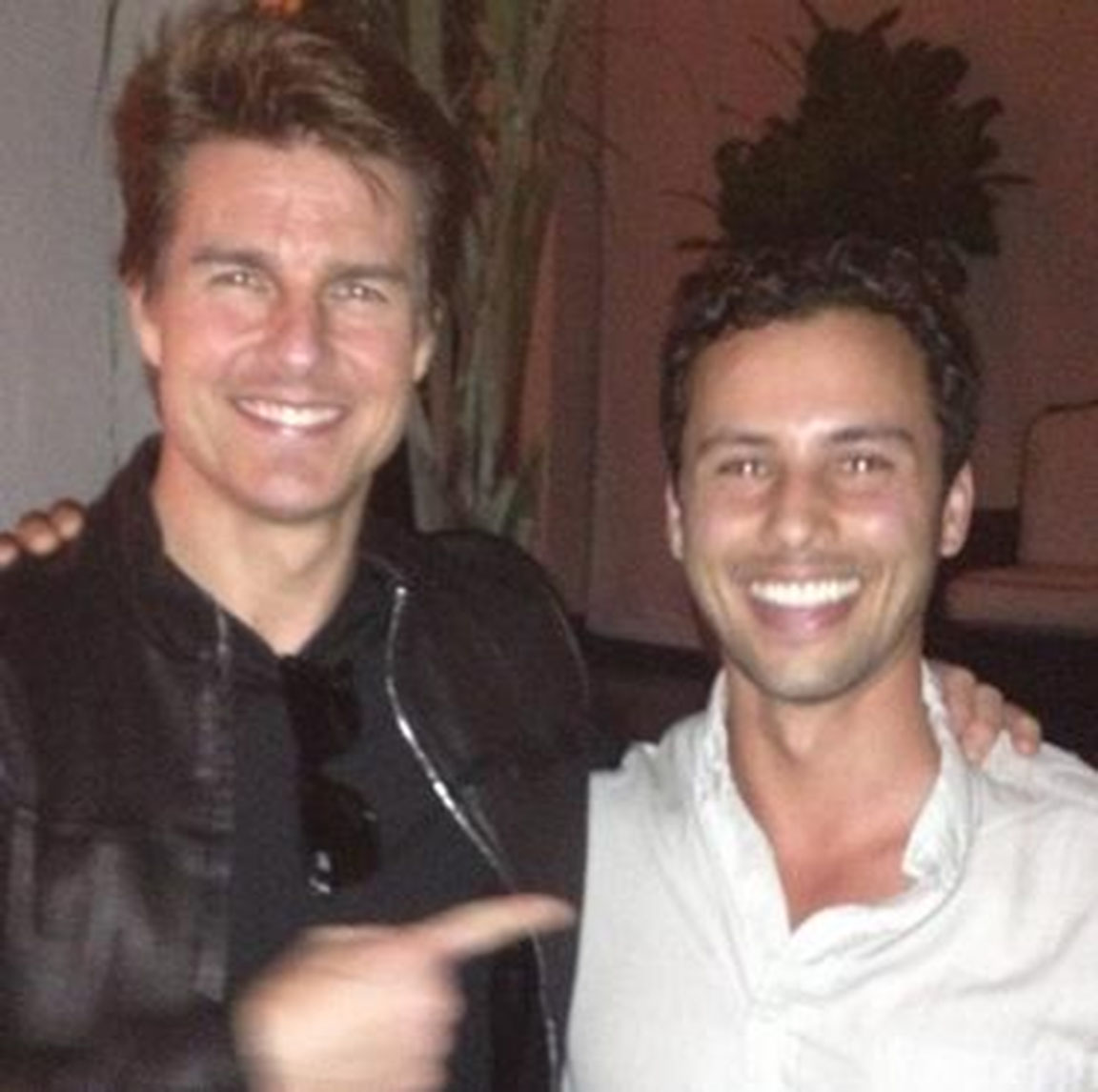 Locally, in Los Angeles, we reached out to actor and #1 Tom Cruise impersonator, Evan Ferrante, aka: Not Tom Cruise whose big success in Hollywood came by perfecting the way he channels the international superstar, including the voice which has received Cruise's stamp of approval.
Watch our full interview with Evan Ferrante about deepfake, de-aging and more at the bottom of this post.
On de-aging and the use of CGI in films, Ferrante explains: "I'm supportive if it serves the story. With regard to de-aging, the current example I can give is THE IRISHMAN," expresses the actor and producer. "I was taken out of it a little bit. I eventually wanted to let go because I enjoyed the movie and loved the story of THE IRISHMAN, the performances were terrific, but I was upset by the choice that was made to keep the same actors. I thought they should have hired younger actors," says Ferrante, adding: "In another [Robert] De Niro film that I love, ONCE UPON A TIME IN AMERICA, Sergio Leone [director], they used younger actors for James Woods and De Niro, and they were terrific actors. They were not doing imitations of them, just happened to embody the same essence of them, and that's what actors do; it was incredible. "
Ferrante clarifies that he understands OUTIA featured much younger actors portraying De Niro's and Woods' characters at a much younger age, in the story of the classic Leone film, unlike the characters de-aged in THE IRISHMAN which takes the viewers back only two decades, In the end, as a viewer, Ferrante had to suspend his disbelief in order to enjoy THE IRISHMAN. "I felt it was distracting to me, but ultimately I had to enjoy the movie," concluded Ferrante.
Recently, the actor participated in two massively popular deepfake productions, one, an impressive experiment by the expert video creators at CORRIDOR DIGITAL, and the other, a roundtable discussion by COLLIDER featuring Ferrante (as Tom Cruise) alongside other famous impersonators such as Josh Robert Thompson (channeling George Lucas & Jeff Goldblum), Jamie Costa (as Ewan McGregor), and Jeff Richards (as Robert Downey Jr.) The two videos became viral hits with fans everywhere.
Ferrante notes that the rise of deepfake technology, while fascinating and groundbreaking, is not just entertainment (mutually expressed by critics and comments made online by viewers) but rather "a glimpse into our scary future, " observes the actor, "in the wrong hands it could be manipulated or used as a propaganda machine in politics," an effect the actor-imitator is fully aware of without focusing solely on the negative aspect of the technology. Ferrante explains that the reason he agrees to get involved with deepfake projects is because of the importance of the work and what they achieve beyond showmanship or mastery in digital arts. "I call it cautionary entertainment, because more and more people need to see this content and be aware of it existing, as much as possible, so they have their guard up, so when they see something with Donald Trump or whoever it's gonna be doing, something that is not necessarily real or maybe disingenuous, because it's really some guy in Slovakia or Russia, some fourteen-year-old kid tampering with footage to then spread misinformation, at least you are aware now."
"I'm a child of the Eighties, I'm Old School! I'm supportive of CGI when it's used to serve the story, the characters, and the plot, more so as the complementary effects to practical ones. I don't like it when it's overly done and distracting when it takes me out of the movie and the emotion I am feeling. I'm not wired like the young kids today, with video games to enjoy cinema the same way." Evan Ferrante
Ferrante lists Steven Spielberg's 1993 film, JURASSIC PARK, and James Cameron's 1991 sci-fi, action movie, TERMINATOR 2: JUDGMENT DAY as prime examples of CGI and practical effect used together to tell the story successfully. He believes that the triumph has to do with the directors helming the two films.
Additionally, he has taken notice of the producers and directors who have tried to replicate such success but in his opinion, they've failed in droves.
"I don't know if the teams that are devising these CGI landscapes are not as talented or if there's too many cooks in the kitchen," the Tom Cruise imitator considers. "I don't know what it is, but there's some disconnect, a lack of depth in the films today."
Specifically, about the James Dean endeavor, Ferrante believes that if some of his favorite directors (James Cameron, Martin Scorsese or Paul Thomas Anderson) were behind the project, in addition to an agreement from Dean's family, he would be "interested" to see the film, believing that such directors are more likely to present a product with high quality.
James Dean's family has responded to the backlash against this virtual resurrection with this statement:
"James Dean was perhaps the greatest actor of all time and is admired by fans around the world. Despite his untimely death at the age of 24, technology allows us to continue to honor Jimmy's legacy and inspiration to so many people. We have represented his family for 38 years and they are confident that Jimmy's rebellious and trailblazing personality is consistent with being the first to fearlessly embrace this new technology for Hollywood. They are excited to be part of keeping his memory alive."
Worldwide XR – the CGI company resurrecting James Dean – has already announced plans to bring back a number of "legends" on their rights roster which include: Aaliyah, Andre the Giant, Bettie Page, Christopher Reeve, Ingrid Bergman, Jerry Garcia, and Jimmy Stewart.
As Worldwide XR head Travis Cloyd told Variety, "Influencers will come and go, but legends will never die."
Watch, actor Evan Ferrante discusses impersonating Tom Cruise in deepfake videos, the use of CGI in today's films, and the importance of casting real actors.
---
About the contributing writer: Harrison Cheung is the award-winning author of the Christian Bale biography, THE INSIDE STORY OF THE DARKEST BATMAN.