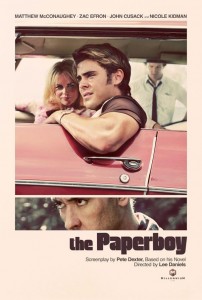 The forthcoming erotic thriller "The Paperboy" has tongues wagging—no pun intended—over a promotional poster released during the holidays. Co-star Zac Efron's pumped biceps are prominently featured; so is a cougar-ish Nicole Kidman, who exudes palpable sexual hunger.
Cast mates John Cusack and Matthew McConaughey are also seen on the poster. The film is based on a 1995 novel by Pete Dexter, which the "New York Times" called "eerie and beautiful." Dexter adapted the screenplay himself.
It's the first project from Lee Daniels following the box office success and lavish awards run for "Precious: Based on the Novel 'Push' by Sapphire." Among other citations, Daniels earned Academy Awards gongs for Best Director and Best Picture.
Kidman replaced Sofia Vergara, while Cusack stepped in for Tobey Maguire. Filming took place around New Orleans and wrapped in September. Singers Macy Gray and Maxwell, Scott Glenn and David Oyelowo fill out the cast.
Daniels has praised his actors for giving life to "these offbeat characters. Everyone has knocked it out of the ballpark with their performances."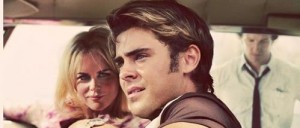 Millennium Films snapped up distribution rights at the 2011 Cannes Film Festival. Look for a release date later this year.
Trivia note: Acclaimed Spanish auteur Pedro Almodovar was originally attached to direct and remains aboard as a producer.
CLICK HERE for the Millennium Films website.