From director Wayne Blair (THE SAPPHIRES), comes the new romantic-comedy, TOP END WEDDING about marriage, commitment and roots.
Starring Aboriginal Australian actress, Miranda Tapsell (The Sapphires) and Gwilym Lee (Bohemian Rhapsody), the film tells the story of an engaged, lovebirds, Lauren and Ned who have just ten days to find Lauren's mother who has gone AWOL somewhere in the Northern Territory. The two must reunite her parents and pull off their dream Top End Wedding.
In Australia's hit film, TOP END WEDDING a young, engaged couple is racing time to reunite the bride's parents in time for the big day.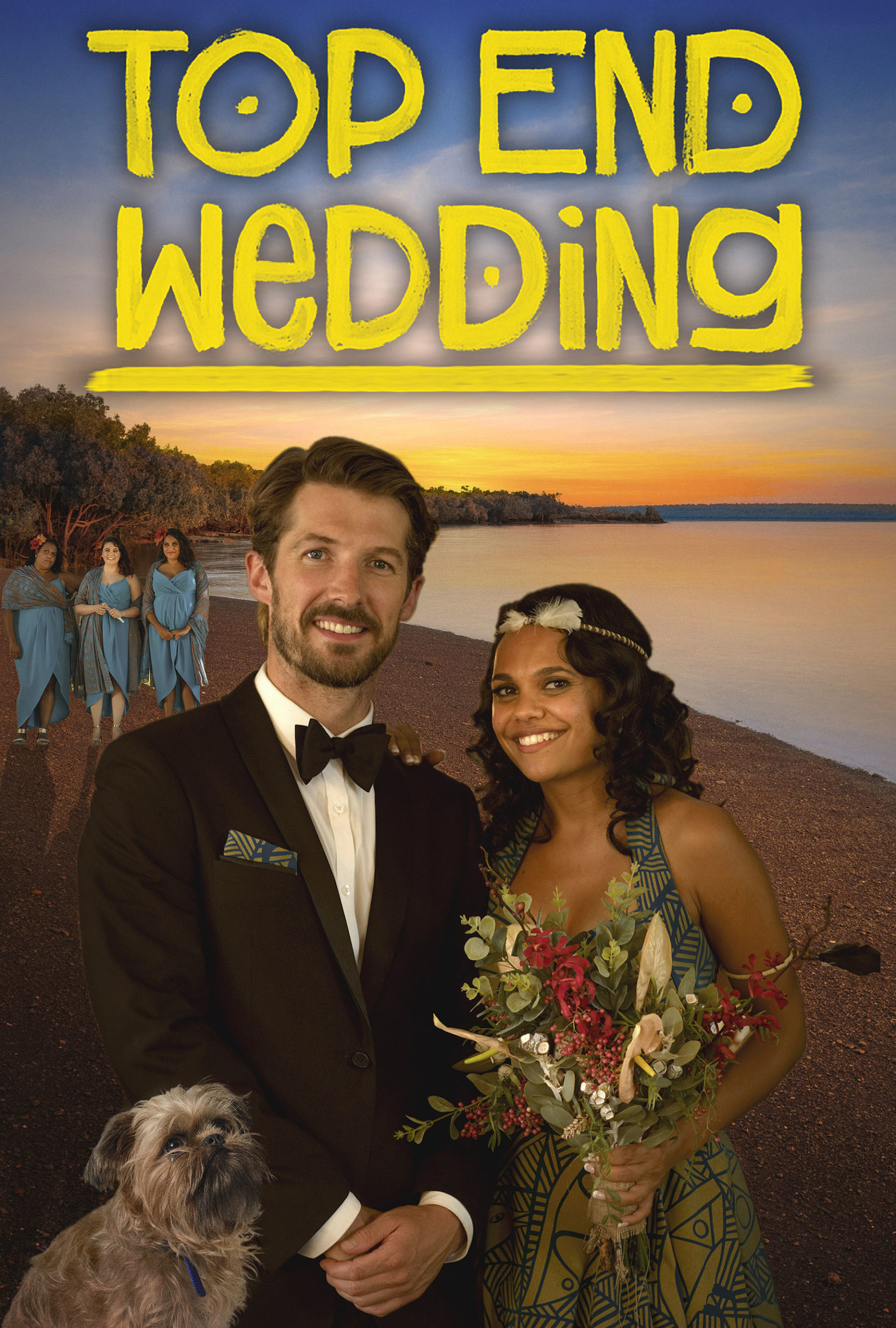 The Aussie rom-com premiered at Sundance 2019 and has gone on to become the 2nd highest-grossing Australian film in Australia for 2019. The official trailer for the film featured lots of gorgeous landscapes as the frantic characters hit the road to find the missing parent and make it all happen for the day of their wedding. It was co-written by its star, Tapsell with Joshua Tyler.
Horror fans will recognize Tapsell from the Australian web-series, WOLF CREEK in which she played the character, Fatima.
Born in South Wales, Australia, filmmaker Wayne Blair also directed SEPTEMBERS OF SHIRAZ (2015), a film more familiar to North American audiences.
So far, the critics on Rotten Tomatoes seem to love the movie too. Though not yet at the 100% Fresh point, it inches very close to greatness at 86% on the review-aggregation website.
Samuel Goldwyn Films will release TOP END WEDDING on Digital/VOD beginning February 21, 2020.  Watch the official trailer for the film in this post.