Although TIFF is mainly known for its star-studded red carpets and A-list galas, one of the most talked-about performances this year came from a name you probably don't recognize. That's because prior to being cast in the title role of director Yann Demange's gritty new crime drama White Boy Rick, 17-year-old Richie Merritt had never acted before in his life.
After Merritt's high school principal recommended him to a casting director, the Baltimore native was given just two weeks of acting lessons and then flown to L.A. to screen test with Hollywood superstar Matthew McConaughey. Despite his meagre training, Merritt's commanding yet understated presence landed him the part. It also didn't hurt that at the time of his audition he wasn't totally sure who Matthew McConaughey was.
Richie Merritt plays a troubled teen opposite Matthew McConaughey in White Boy Rick.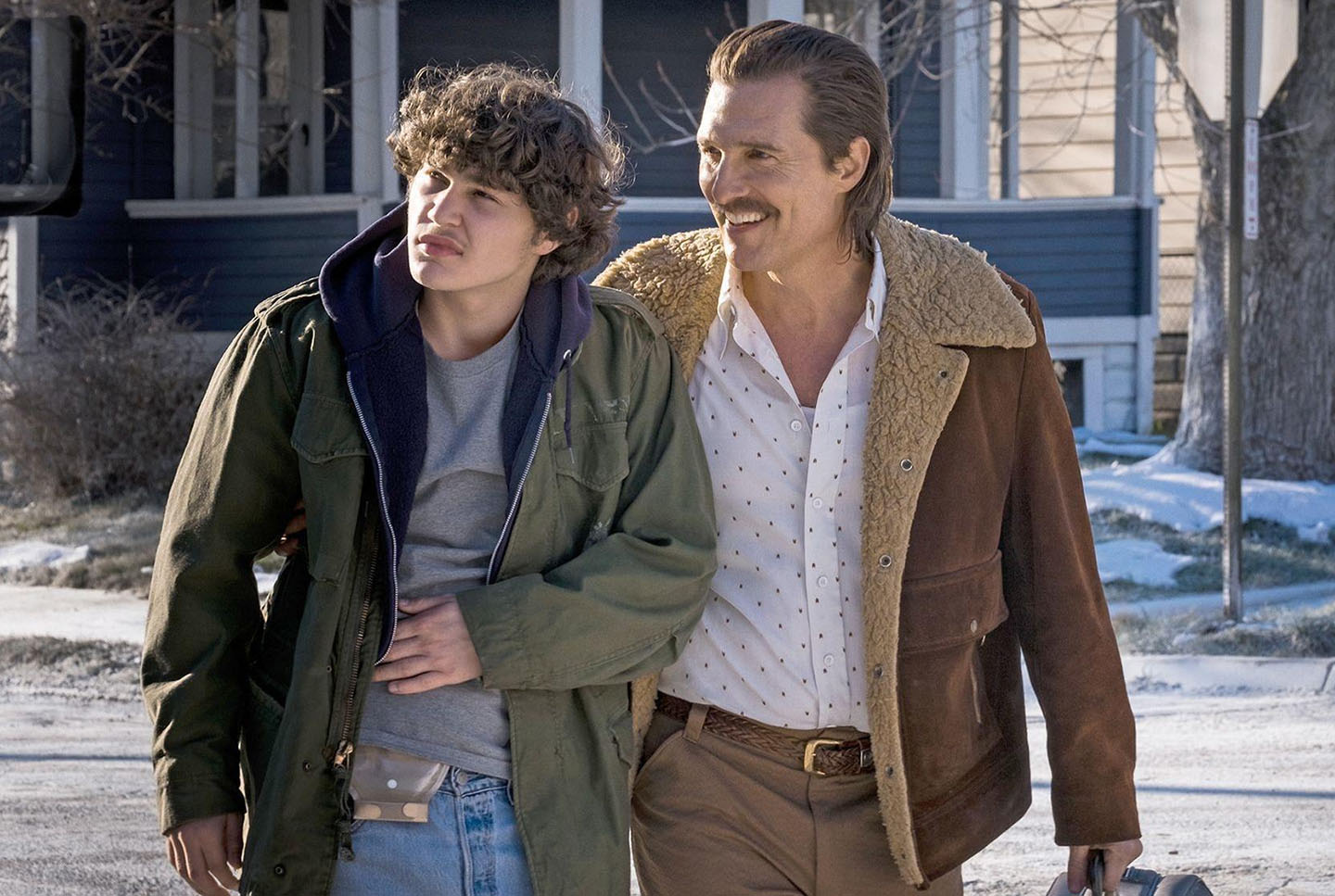 The film, based on real events that took place in Detroit during mid-80s, stars Merritt as Rick Wershe Jr., the son of a small-time arms dealer (McConaughey) who has dreams of going legit and opening up a video store. After a gutsy attempt to follow in his father's footsteps, Rick earns the respect of a local crime boss and starts living the high life. He eventually gets tapped by the FBI to become an undercover informant, and starts selling drugs at their request. Not surprisingly, things don't turn out as Rick or his FBI contacts had planned, and staying out of the drug life proves to be much harder for Rick than anyone expected.
In addition to McConaughey, 'White Boy Rick' also stars veteran actors Bruce Dern and Jennifer Jason Leigh, but working with such a high-profile cast didn't faze Merritt in the slightest. During an interview at TIFF he recalled, "Everybody was really nice and really kind, it was like a big family." When asked about the experience of working with a non-actor in the lead role, co-star McConaughey mused "we all knew we were in for a bull ride… that was part of the excitement… we knew every day it was going to be different surprises."
The gamble of casting someone unknown and completely untested seems to have paid off though, as Merritt's performance is already garnering rave reviews. The Chicago Tribune called him "charming, authentic, and incredibly watchable", and according to Entertainment Weekly his "naturalistically low-key" performance "allows you to see the vulnerability beneath his outward swagger."
So, if the critical reception to his breakout role in 'White Boy Rick' is any indication, Richie Merritt's first acting gig will almost certainly not be his last.
White Boy Rick is out in theatres now.
Below, watch Richie Merritt talk with HFPA journalist Brent Simon about getting cast in White Boy Rick, and bowling with Matthew McConaughey.
[videos file="https://youtu.be/K-j4e787DZc" width="560″ height="315″][/videos]