This month of November, we are quite fortunate to watch a few indie films that are fresh, beautifully photographed, and somewhat in tune with current cultural and economic challenges facing the United States in addition to telling an engaging, dramatic story. THE BYGONE easily qualifies as one of these special, inspired films. This modern-day western, drama stars actor Graham Phillips (ABC's LITTLE MERMAID LIVE and CW's RIVERDALE) who co-wrote and co-directed the film with his brother Parker Phillips. Also starring are Shawn Hatosy (TNT's ANIMAL KINGDOM) and Sydney Schafer (FACE OFF, TV series).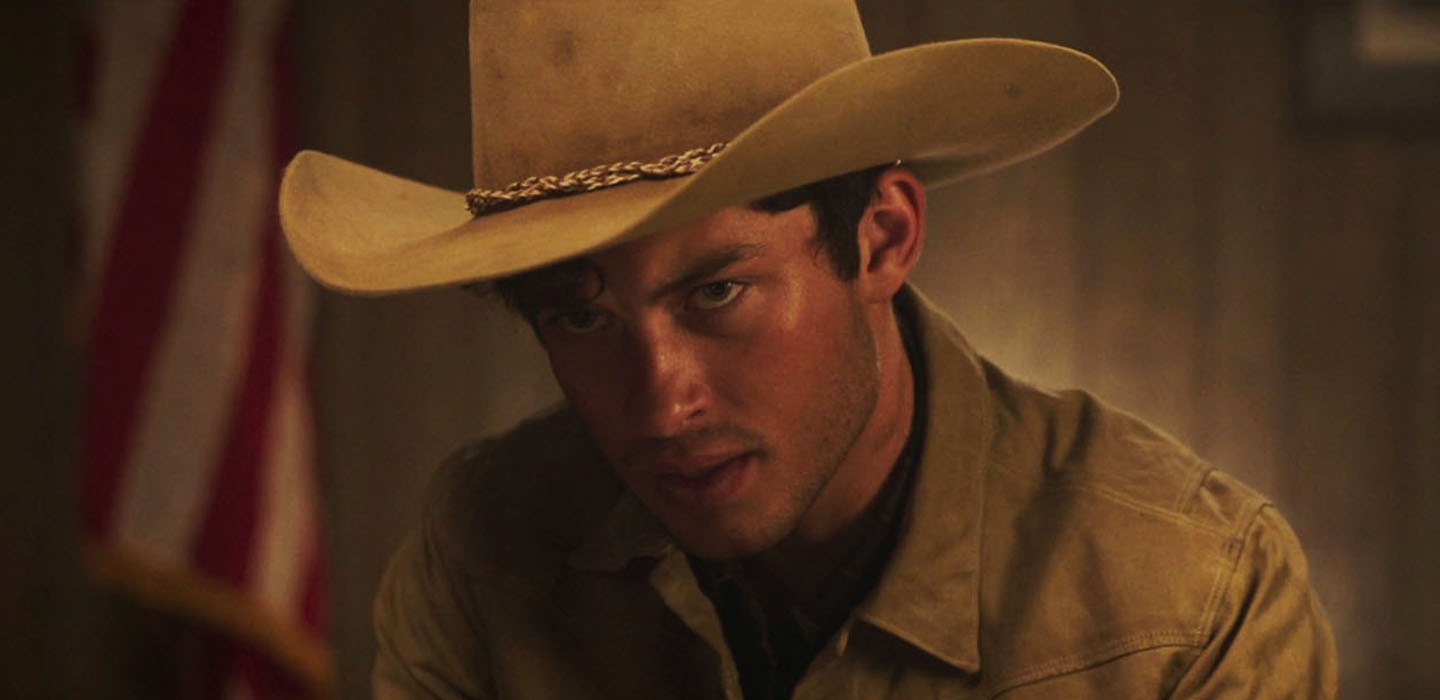 With THE BYGONE the Brothers Phillips deliver a visually rich film with characters that reflect society, some innocent, helpless, and invisible, and some corrupt, powerful or just posturing. With a sense of style and a double dose of genuine talent in front and behind the camera, we are curious to learn about their next projects.
In THE BYGONE, Graham Phillips gives an emotionally rich, quiet thunder of performance reminiscent of iconic film actors, Montgomery Clift and River Phoenix.
In THE BYGONE, Kip Summer (Graham Phillips) is a cowboy for life. But maintaining the lifestyle has been very difficult for the young herdsman and his father since their cattle ranch in North Dakota has been struggling to stay in business. Carrying the mental wounds of losing his mother, Kip visits a local brothel where he comes across Waniya (Sydney Schafer), a young and beautiful, Native American girl who has been put there to earn some money by Paris (actor Shawn Hatosy), a mean, calculated pimp. As it becomes clear to Kip that the desperate and abused Waniya has nowhere to go, he offers her a place to stay at the ranch.
Trouble finds Kip quickly as he finds himself assaulted on the road while driving with Waniya and realizing that she is gone as soon as he regains consciousness.
As Kip, despite the advice of authorities, embarks on a search to find the missing, young woman, he goes down a maze of money, power, and human trafficking.
The beautiful cinematography by David J. Myrick is one of the pluses of this movie. With life-like, properly developed characters (for the most part), delivered by talented rising stars in the leading roles, peppered with chases and fight scenes, including a good bar brawl where which Kip (Phillips) learns how rough things can get, the makings of a fairly engaging story are there.
During its one hour and forty-six minutes running time, the filmmakers could have invested some time in addressing the intriguing statement, appearing in text, during the opening titles, in which it claimed that sexual violence was "virtually non-existent" before the arrival of the white man. The audience could have benefited from exploration or that history-lesson a lot more than revisiting the cruelty and racism against Native Americans by a privileged and overly-chatty character who longs to return to what he sees as the 'ol days of glory.
Actor, Graham Phillips gives an emotionally rich, quiet thunder of a performance reminiscent of iconic film actors like Montgomery Clift and River Phoenix.
Shawn Hatosy creates a no-nonsense, dangerous villain, not every man or woman dares to cross, and one who does not make the showdown very easy, even if his demise can a bit predictable but satisfying to the audience.
Newcomer, Sydney Schafer, as Waniya, gives life to the character and a reason for the audience to care and root for her survival.
Distributed by Gravitas Ventures, THE BYGONE hits VOD and digital platforms including iTunes, Prime Video, VUDU, Google Play, Vimeo, Comcast, Direct TV, Dish Network, Verizon Fios, on November 12, 2019.
Watch the official trailer and more importantly, make sure to put this stylish, indie-western film on your must-see list.