After the dust has settled, the latest superhero casting war is finished with the British unknown, Tom Holland, winning the lead to replace Andrew Garfield.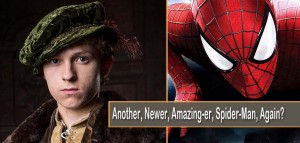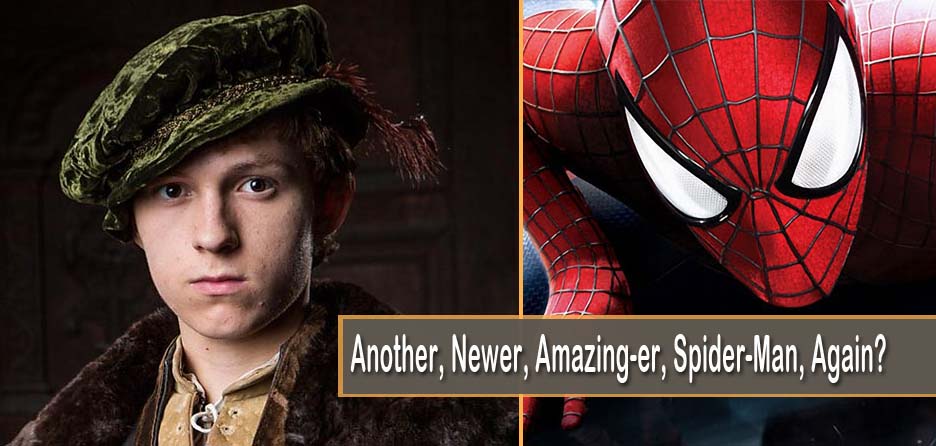 SPIDER-MAN has been one of the more lucrative Marvel properties until – depending on your point of view – the last Garfield-starred project killed the franchise.  Sony/Columbia Pictures acted quickly to clean house and reboot rather than let Garfield complete his rumored 3-picture deal (like Tobey Maguire's SPIDER-MAN trilogy).  Garfield's AMAZING SPIDER-MAN 2 racked up a middling 53/100 critical Metascore and a decidedly lukewarm 6.8 audience rating. More importantly to studio bean counters, AMAZING SPIDER-MAN 2 grossed only $202 million against its estimated $200 million budget.
Enter Tom Holland.  Holland, at the age of 19, is a British actor who's been garnering much buzz since his impressive debut starring in the 2012 indie disaster movie, THE IMPOSSIBLE. Like a young  Jamie Bell (BILLY ELLIOT) and Christian Bale (EMPIRE OF THE SUN), Holland impressed audiences and critics in THE IMPOSSIBLE, carrying most of the film on his shoulders with veteran actors Ewan McGregor and Naomi Watts as his parents in a harrowing film about a vacationing family surviving a tsunami.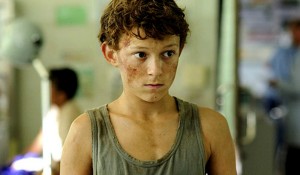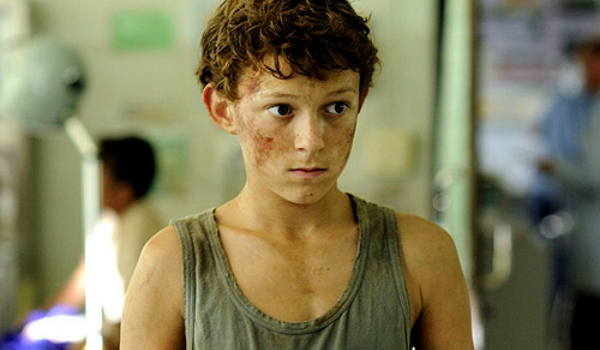 What's followed for the affable and gracious Holland have been well-received indie films like HOW I LIVE NOW with Saoirse Ronan and LOCKE with Tom Hardy.
Holland beat out the much ballyhooed front-runner Asa Butterfield (HUGO, ENDER's GAME) as well as Judah Lewis (DELIVERANCE CREEK), Matthew Lintz (PIXELS), Charles Plummer (BOARDWALK EMPIRE),  and Charlie Rowe (RED BAND SOCIETY).
Casting a 19 year old actor is a clear sign that Sony/Columbia is returning to Spider-man's roots with another origin story.  Spider-man fans will recall that the story is supposed to be about a teenager Peter Parker with spider powers, making the 32 year old Garfield long in tooth.
Holland is rumored to appear as Spider-man in the next AVENGERS movie – which will finally bring Spider-man into the rest of the Marvel universe. The new SPIDER-MAN movie itself is scheduled for a 2017 release.
————————————-
About the reviewer: Harrison Cheung is the award-winning author of the Christian Bale biography, THE INSIDE STORY OF THE DARKEST BATMAN. Learn more at bale-biography.com