This weekend the attention we must give to the arrival of a DACA based film Soy Nero is a no-brainer.  This independently produced war-drama, and the English language debut of internationally acclaimed director Rafi Pitts, takes a deep, concentrated look into the twists and the aftermath of the DACA program, an the hell of war, from the point-of-view of a "Green Card soldier," a young Mexican in the waiting to become an American citizen. Many of such servicemen were deported after serving in the U.S. Army. Today, the Deferred Action for Childhood Arrivals (DACA), and arguably the Dream Act seem to have exploited individuals (minors, formerly labeled as "illegal immigrants") who were supposed to be protected under the mentioned bills. Our country welcomed their military service and now wants to throw them away. But let this writer not impose his take on the ordeal.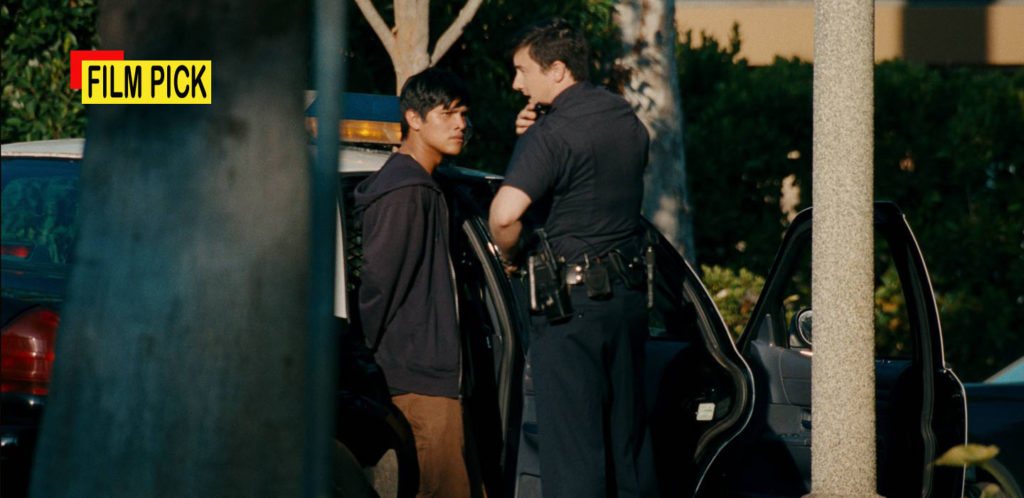 Side Note: Green Card Soldiers have been a part of the U.S. Army since the Vietnam War.
About the film:  Rising star, Johnny Ortiz (ABC TV's American Crime) portrays Nero, a 19-year-old Mexican who joins the US Army as a Green Card soldier, voluntarily deployed to fight in the Middle East. Like most soldiers in the field, young Nero (aka Jesus, as he takes on his brother's identification card) finds himself in the heat of a violent physical and mental battle where he is not accepted by anyone around him, not even the members of his platoon.
Iranian-born, British filmmaker, Rafi Pitts presents a world always foreign to the hero. Nero who desperately wants to belong and be able to call the United States his home, is constantly questioned about his position and loyalty to the land of the free. His landscape is a place where helicopters are not just the big brother constantly watching over its marked subjects, but more of a predator taunting, chasing their prey.
A timely film, Soy Nero follows the story of a young immigrant who joins the U.S. Army due to the DACA program and his plight of becoming a foreign "Green Card soldier" with the hope of attaining citizenship. 
The film is not short on drama, intrigue and battlefield action. As Nero, actor Johnny Ortiz delivers a layered, note-worthy performance. From the innocence of youth to the inner rage, aching to unleash, Ortiz confidently presents us a misfit who has no other way of existing other than calculating his moves in order to survive. A man who lives every moment on his toes must be ready for trouble on every corner. It is through this impossible situation where the toughest characters can fall apart. In molding Nero for the screen, the filmmaker, the actors, and the cinematographer have pulled together carefully to construct this complex character. Props to Cinematographer Christos Karamanis for framing the beautiful imagery, full of life, color and various textures.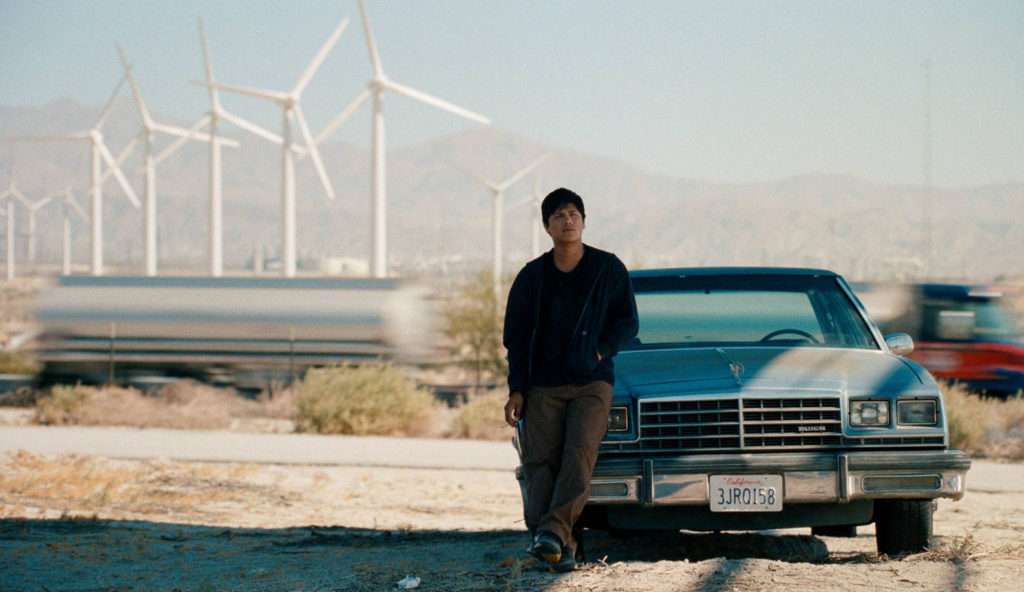 Watch (video) Filmmaker Rafi Pitts and the cast of Soy Nero (during Berlinale, the Berlin International Film Festival 2016), talking about making the film and wondering why Hollywood has never tackled this subject.
Pitts' film does not offer a solution nor loudly criticise the way things are. It shines a light on the struggle and the heartbreak in a scenario by a young man who lives it. Nero, desperately wants to be a part of a society that doesn't seem to want to make a place for him.
At Brave New Hollywood we recommend Soy Nero because it is an important, timely film and an urgent piece of conversation. If the topic makes you uncomfortable, it should. This is not only a function of independent cinema but the significance of it. Exposing us to the hardship of others, real issues are what great, observing artists do.  Soy Nero places viewers in the shoes of its protagonist and the people around him. It holds a mirror in the face of our American society, allows us to take it in, digest and draw the conclusion.
Filmmaker Rafi Pitts, his cast, and crew are the ones who have brought this controversial topic to the screen, making a film on a subject no studio has tackled for decades. The result is a cinematic story worth our time, attention and hopefully a serious healing conversation. It is for these valuable ingredients, that we invite you to go see Soy Nero as it opens theatrically on September 29, 2017.
See the film in Los Angeles – Cinemark Baldwin Hills Crenshaw Plaza
opening soon, in San Francisco, Austin, Dallas, El Paso and Palm Springs and other cities.