Starring Noah Wyle (of ER, The Librarians, and Falling Skies fame), Sharon Leal (Supergirl) and Jorge Lendeborg Jr. (Spider-Man: Homecoming), Shot is a compelling drama about how an accidental gunshot impacts a number of lives. Our film pick and review.
Wyle plays Mark, a movie sound editor living the good life in LA except he is having marital problems with wife Phoebe (Leal).  One afternoon, while the couple is walking and bickering on the sidewalk, Mark is accidentally shot by a teen, Miguel (Lendeborg), who was illegally acquiring a handgun to protect himself from bullying.
With a memorable performance by Noah Wyle, Shot hits a number of current hot-button issues and entertains.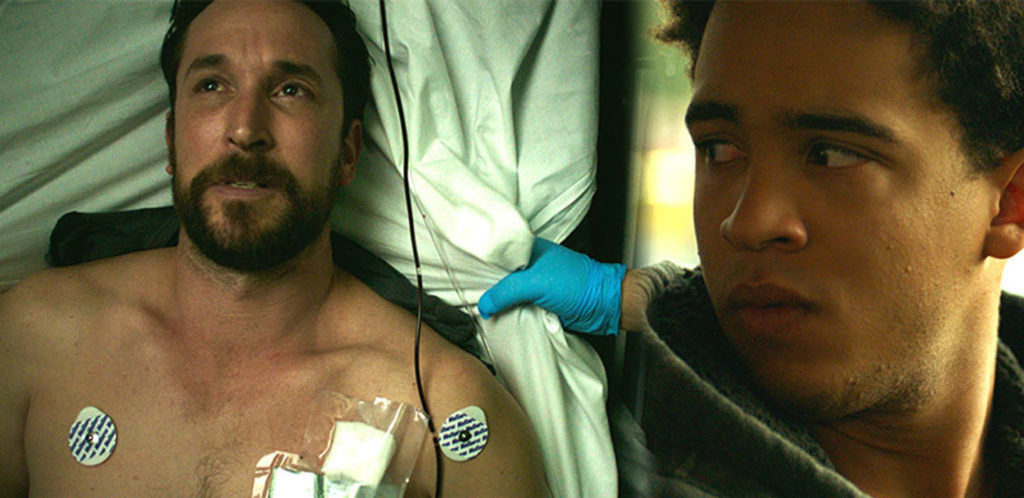 From the moment of impact, the movie split screens where on one side, we follow in almost real time gory detail the consequence of a gunshot – from Mark's ambulance ride, the emergency treatment, to ER and various surgeries.  On the other side, we follow Miguel as he runs away and yet becomes consumed with guilt at his actions.
The split screen is an interesting choice, but given that the gunshot victim's side is shown in practically real-time makes Miguel's story a less immediate, almost distracting background of activity as he mostly runs around in a tizzy.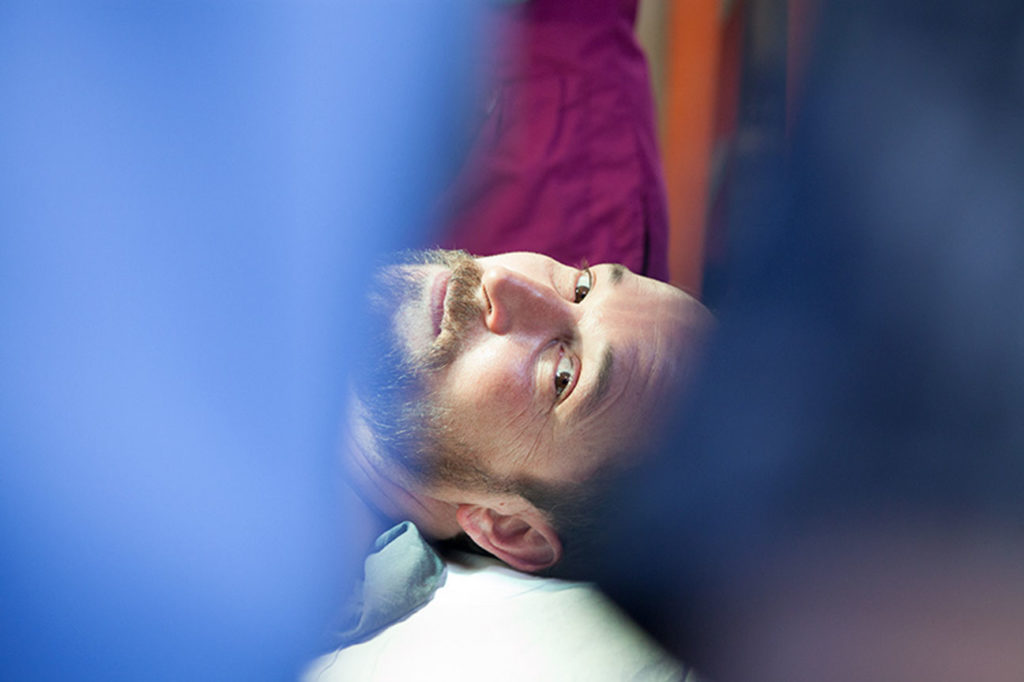 While in ER, Mark goes through a range of emotions and reactions as doctors and nurses circle him with various diagnoses. Can you feel your toes? How far did the bullet travel? Is the damage permanent? All real worries, though Mark also has his wife very much on his mind as it's terrifying to be in ER when you're not sure if your spouse will always be by your side.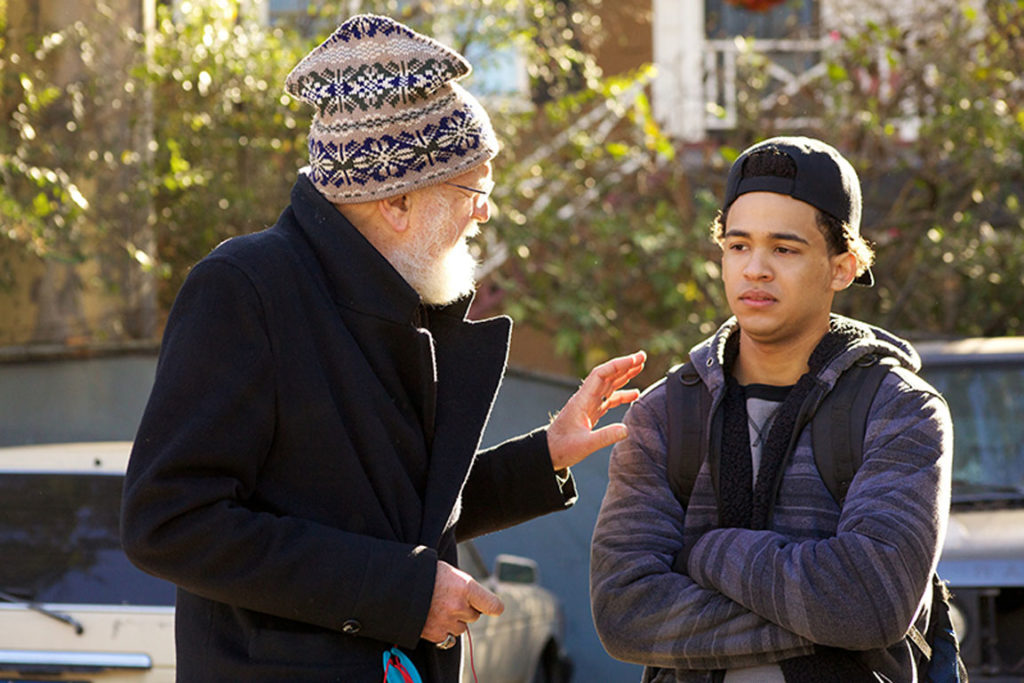 Veteran director Jeremy Kagan delivers an efficient, moving drama.  Sometimes Shot feels like an educational, after-school special as the script hits a number of current issues hot buttons like gun control, bullying, health insurance, interracial marriage like a checklist.  It is Wyle's brave performance as the bloody terrified victim in ER which centers the film as he goes through a believable range of emotions as he faces his mortality. When Mark and Miguel eventually meet, we don't know what will happen. And that unpredictability elevates Shot to personalize another tragic shooting victim story in the news.
Shot is available now, in digital HD, on iTunes and Amazon.
Watch the trailer for the film below.
[videos file="https://www.youtube.com/watch?v=OEyHEWZ76Bc" width="560″ height="315″][/videos]
About the contributing writer: Harrison Cheung is the award-winning author of Christian Bale: The Inside Story of the Darkest Batman biography.