"Young Hollywood" has been roughly defined by ages 18-35 when an actor can still play a high schooler or virgin with any sort of authenticity.
Into this fray are actors in their 20s all vying for the same number of projects.  From a producer's point of view, they want an actor who will help sell their film, get people to buy tickets and eventually stream their movies.  From a director's point of view, they want an actor who can do the job of acting.  "Star power" is still very much in effect, but now actors have to demonstrate their own marketing savvy.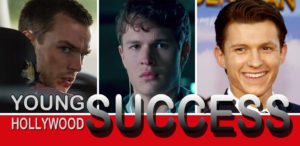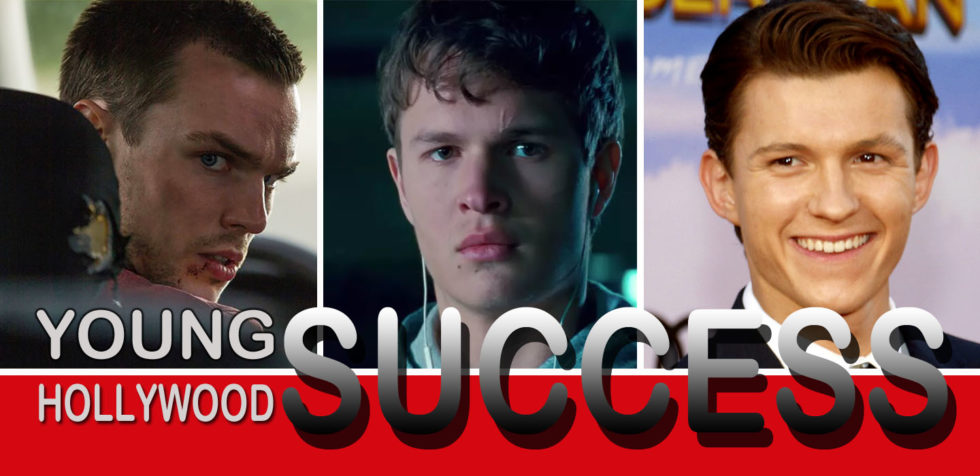 Let's have a look at a couple of actors and how they've built their careers.
Social Media Marketing
Back in the 1990s, when I managed Christian Bale's publicity, we pioneered social media engagement before there was Twitter or Instagram.  Christian's website was getting 250,000+ visitors a month, and his discussion folders on AOL and Compuserve and Delphi (proto-social-channels of the 90s) were active and abuzz with fans eager to rent his latest release, flock to film festival screenings or run to the cineplex.  Entertainment Weekly declared Christian to be the "biggest star of the Internet."
Today, Ansel Elgort has over 8 million Instagram followers.
Tom Holland has 4 million.
Nicholas Hoult has 307,000.
Aaron Taylor Johnson has 414,000.
Dane DeHaan has 641,000.
Ansel Elgort is a social media wizard.
He updates his social media at least daily, and posts personal videos of him playing music, making faces and offering his fans glimpses of his life.  If 10% of his IG followers bought tickets to BABY DRIVER (and let's assume $10 a movie ticket), that's $8 million toward his opening weekend grosses – the difference between a number 1 or 2 movie.  Now, if 100% of his followers bought a ticket, that's $80 million Elgort fans, contributing to the film's opening grosses.  What that percentage is largely depends on the devotion and enthusiasm of his fans.  And that depends on how well the actor is connecting with them on social media.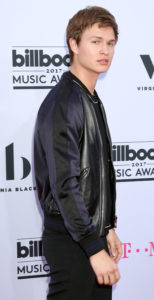 The other savvy thing is that Elgort, singing and dancing away on social media, is essentially in a constant state of audition for anyone to see.  And social media aware filmmakers are going to notice Elgort's appeal and array of talents.  BABY DRIVER director, Edgar Wright, practically tailor-made the lead role to Elgort's music skill set after watching him on Instagram.
I would hazard a guess that unconnected movie-goers would give Elgort, Hoult, Holland, Taylor-Johnson and DeHaan equal name-recognition, but in the all-important world of social media, Elgort is the big star.
When casting the young Hollywood "star power" is still very important factor, but today's actors must demonstrate their own marketing savvy, and show interests in their fan base.
Choosing the Right Project
Conventional Hollywood wisdom states that you need a franchise to get box office clout.  That works if you're the star of the film (Holland and SPIDERMAN, Bale and BATMAN) but not if you're in an ensemble cast like Hoult (X-MEN in heavy make-up) or Taylor-Johnson (AVENGERS).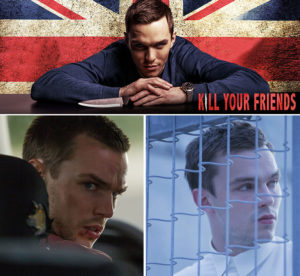 Years ago, the now defunct Premiere Magazine analyzed the career trajectories of Winona Ryder and Christian Slater.  These 2 young stars launched their careers together co-starring in the cult hit HEATHERS (1988). Before her klepto escapade, Ryder had built a career with 2-Oscar nominations while Slater was relegated to B-movie-dom.  What happened?  Ryder chose to work only with award-winning directors, steering clear of newbies and indie film.  Slater then admitted that he was choosing projects based on the pay check which did not always lead to films of particular quality.
Nicholas Hoult has been choosing a number of indie films with green directors with mixed results.  Who's seen COLLIDE, EQUALS or KILL YOUR FRIENDS?  Probably only the most devoted fan.  Oddly enough, COLLIDE's plot is similar to BABY DRIVER, so it shows what happens when you have the right director.  Hoult is at ease either in starring roles or ensemble pictures.  He landed the very high profile Jaguar commercials, but sorry, what Jaguar drivers go to movies in the theater and follow you on Instagram – fail!  But the future is not bleak for Hoult as his upcoming indie REBEL IN THE RYE is getting good buzz.
Elgort makes fewer films, but they are carefully chosen – he's already a teen heartthrob thanks to FAULT IN OUR STARS.  BABY DRIVER helps his commercial clout and fan base.  There's talk of a sequel.  Elgort also tweets directly to FAULT IN OUR STARS novelist, John Green, that he wants to work on another Green project.

Aaron Taylor Johnson has been alternating between franchise movies (X-MEN, KICK-ASS) and acclaimed indie's (NOCTURNAL ANIMALS).  It's clear that he's after an acting award that will give his career substance and longevity.  Call it the Bale career path, I'll bet that Taylor Johnsonwill be a close second of this group to get an Oscar nom after Elgort.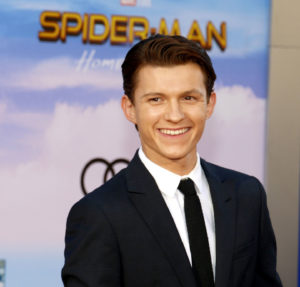 Tom Holland has chosen top quality projects and has used his social media to build his fan base to help him audition for SPIDERMAN for years.  Like Elgort, his IG posts are personal, funny, often shirtless.  He lets his fans know he's having fun and appreciates their support.  With the SPIDERMAN HOMECOMING and AVENGER franchises, Holland has made it. Don't be jealous.
Last but not least of this group, Dane DeHaan's career suffered a set-back with this summer's box office bomb, VALERIAN, which came soon after his other bomb, A CURE FOR WELLNESS.  DeHaan has also built a career of indie films, but his moves into major features hasn't been successful to date aside from a bit part in the poorly received AMAZING SPIDERMAN 2.  Once proclaimed as the next DiCaprio, DeHaan will need to up his social media game until he gets a hit film under his belt.
DeHaan has more IG followers than Hoult or Johnson, but his posts are primarily from photo shoots or the red carpet.  He does not look happy about being a celebrity.  He needs to take a page from Elgort and post something unscripted, personal if he wants his fans to go to VALERIAN on opening weekend!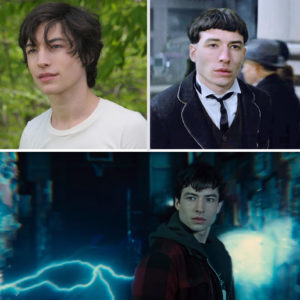 The One to Watch
There are exceptions to every rule.  From a marketer's point of view, social media is important. So are your projects, young Hollywood.  But the one to watch to see how he navigates Hollywood fame is…. Ezra Miller. No presence on social media. Unscripted.  Ezra Miller was at Comic-Con kissing fans on the lips. With a large body of quality indie films (PERKS OF BEING A WALLFLOWER, WE NEED TO TALK ABOUT KEVIN), he somehow landed the FLASH and JUSTICE LEAGUE franchises, so it will be interesting how he is breaking all the rules.  Call him the anti-Holland.
Who do you think will be the next big star?
About the contributing writer: Harrison Cheung is the award-winning author of the Christian Bale biography, THE INSIDE STORY OF THE DARKEST BATMAN.