In today's polarizing American politics, where the fast, irresponsible rhetoric has created a culture of divisiveness and seclusion, more than ever a sigh of relief and a glimmer of hope can be a gift. Artists tend to be catalyst for change. Famous artists who use their voice to bring attention to domestic and world affairs and to human conditions can rise above the noise and help focus our attention to issues that matter. Such men and women and their selflessness can bring us, the people, together.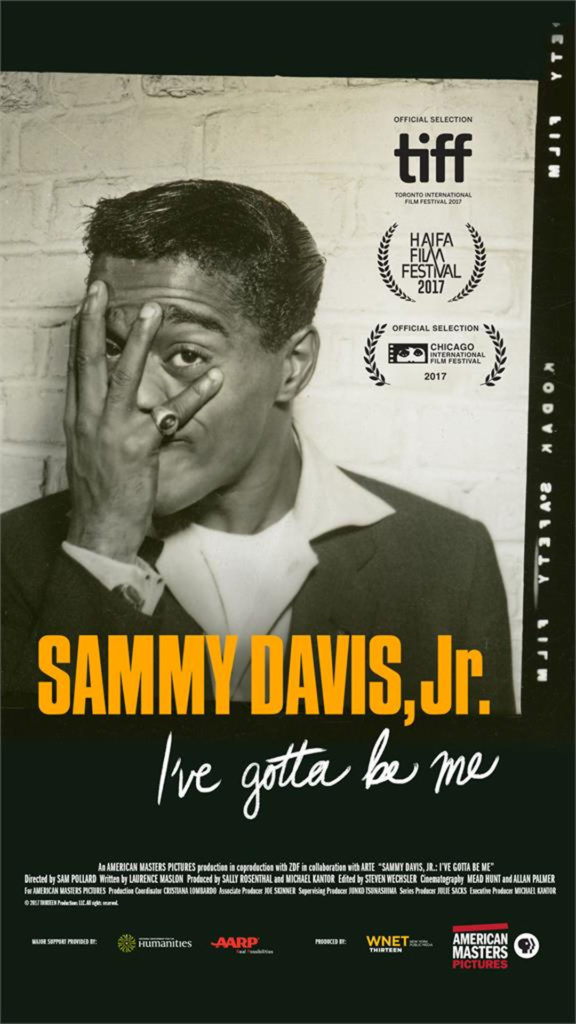 Sammy Davis, Jr.: I've Gotta Be Me is a film made by a mindful filmmaker, about a man who learned to be unafraid and put his name and talent to good use. See the film's trailer below.
Directed by Sam Pollard, known for films examining the racial and societal divisions, with series of films made for PBS' American Masters series, and ACRON and the Firestorm (2017), the life and career f the iconic Sammy Davis, Jr. gets an in-depth examination, becoming a reminder of what true patriotism can be and what it means to resist the inequalities of the times, especially from the powerful podium of a public figure.
Sammy Davis, Jr. was a major celebrity in midst of a turbulent fight for social justice, facing adversity and backlash in person.
I'm Puerto Rican, Jewish, colored, and married to a white woman. When I move into a neighborhood, people start running in four ways at the same time.
–Sammy Davis, Jr.
Born Samuel George Davis Jr. on December 8, 1925, in Harlem, New York, this American singer, dancer, actor and comedian did not allow the culture of the times or even physical limitations (losing one eye) dictate his destiny, and purpose in life.
Screening at this year's AFI Film Fest, Sammy Davis, Jr.: I've Gotta Be Me is the first major documentary to take a deeper look into the life of a major American talent and his journey of self-identity in the middle of very racist times in America, and remaining present as the tides seemingly shifted. Sammy was a big voice with a bigger-than-life persona. And when he entered the conversation he kept it open and pushed it forward.
With recent interviews with Billy Crystal, Norman Lear, Whoopi Goldberg, Kim Novak, and Jerry Lewis the filmmakers have gone to great lengths to pull from a wide variety of archival footage in order to paint a fuller picture of the man. Expect to hear amazing stories, view points from the mouth of the man himself, in addition to on-stage performances during which Sammy mesmerized audiences.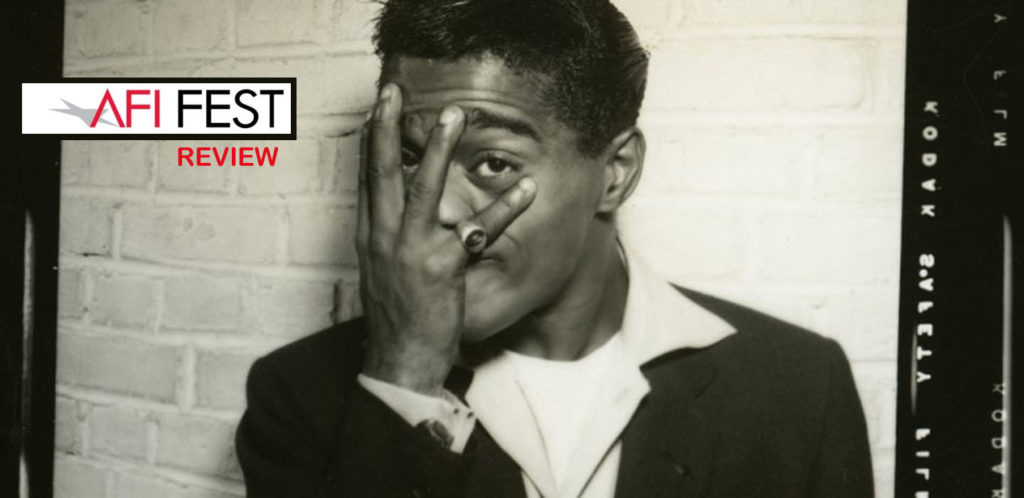 As a viewer one can't help but become fully engaged, and in the end, a fan of the late icon by the force-of-nature known as Sammy Davis, Jr.
Sammy Davis, Jr.: I've Gotta Be Me is the portrait of a survivor, from personal setbacks, tragedies, to victories, all the while navigating the highs and lows of different periods, from the Depression to the 1980s.
In his artistic life, Sammy refused to sit back and allow flavors of the day or age dictate whether he stays active or idle. In Pollard's documentary the audience witnesses the constant eagerness to try new ways to express his vision, make a few mistakes, but not stop being who he is, an artist, and when given the opportunity, a voice of the voiceless.
Sammy Davis Jr.: I've Gotta Be Me is an incredibly entertaining, eye-opening tribute to an American icon worthy of our attention. He proved to be just as much an entertainer as he was a man of the people, a real celebrity who recognized the power of his platform and used it as a service to the public.
It is a documentary we highly recommend, here at Brave New Hollywood. Find it, see it, and enjoy it!
Watch the official trailer for Sammy Davis, Jr.: I've Gotta Be Me below.
[videos file="https://www.youtube.com/watch?v=qu8AV81ANTw" width="560″ height="315″][/videos]