Maybe when Elton John met Taron Egerton on the set of KINGSMEN: THE GOLDEN CIRCLE, the two concocted a plan to make a musical biopic of the legendary piano man?  Who knows?  The upcoming ROCKETMAN has a pedigree that guarantees a worldwide hit.  Witness the success of A STAR IS BORN and the critics-proof BOHEMIAN RHAPSODY – who said the musical is dead?
Watch the ROCKETMAN featurette below with Taron Egerton belting out Elton John.
Directed by Dexter Fletcher (who also has partial credit directing BOHEMIAN RHAPSODY, finishing up after Bryan Singer exited), and written by Lee Hall (BILLY ELLIOTT and the upcoming big-screen version of CATS), ROCKETMAN is described as a "musical fantasy" – the trailers hint that this movie will be as stylish and fantastic as MOULIN ROUGE, perhaps reminiscent of the indie glam rock pic, VELVET GOLDMINE.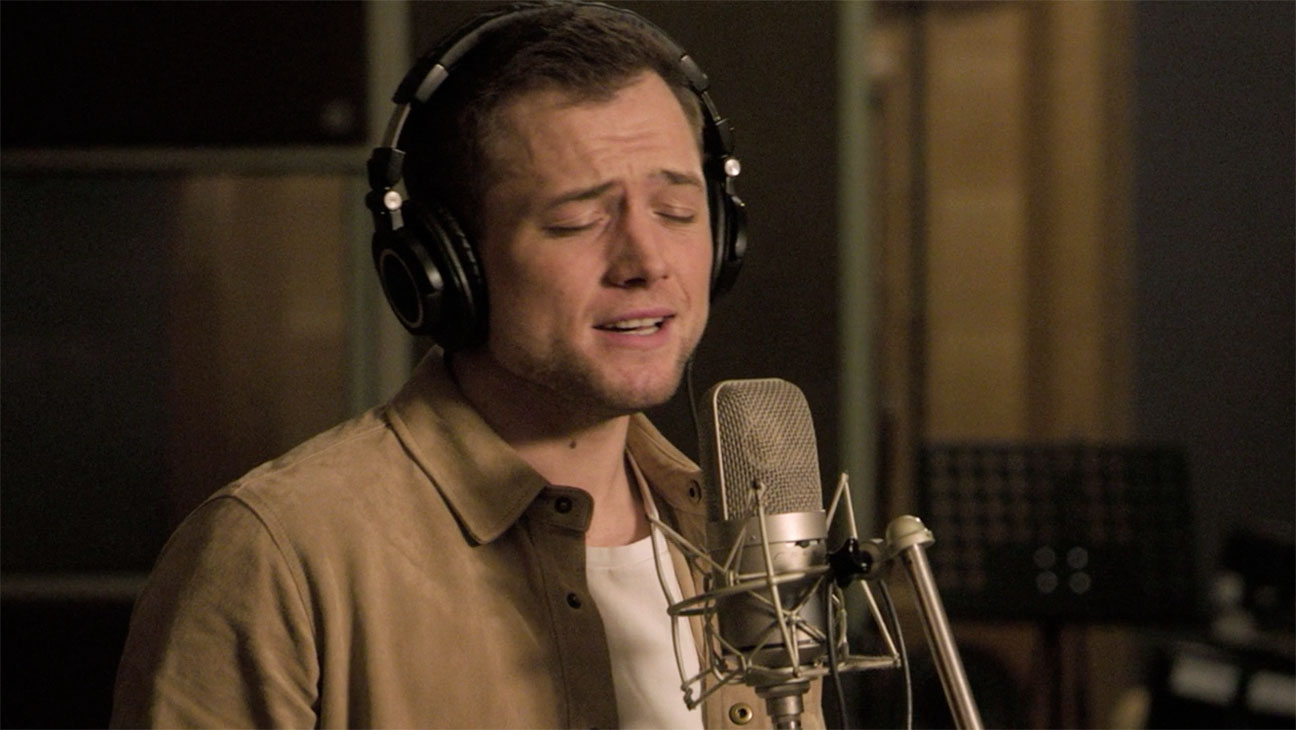 Taron Egerton sings Elton John's Tiny Dancer in the ROCKETMAM movie featurette
With a cast that includes Billy Elliot himself, Jamie Bell, GAME OF THRONES' Richard Madden, and JURASSIC WORLD's Bryce Dallas Howard, all eyes and ears will be on Egerton as Elton John.  Fletcher previously directed Egerton in the well-received EDDIE THE EAGLE biopic about Olympian skier, Eddie Edwards.  Egerton inhabited the role, transforming himself into the geeky Eddie Edwards.
The trailer for ROCKETMAN offers glimpses that Taron Egerton tackles Elton John's many personas at different stages of his career — from the soft-spoken Reginald Dwight to the bespectacled glam rock star, Elton.
While Egerton's last flick, ROBIN HOOD, bombed, he's otherwise chosen his roles carefully to showcase his talents and adaptability. Much has also been made that Egerton did his own singing, so, like the new generation of Queen fans who scrutinized BOHEMIAN RHAPSODY's fidelity, music lovers will no doubt flock to ROCKETMAN to hear if Egerton does the Elton John legacy any justice.