Patricia Clarkson can stand perfectly still and look out the window and chances are she'll craft something extraordinary to watch. Pair this gifted performer with her praised Cairo Time director, Ruba Nadda, one more time and lightning can struck twice, right? Not quite.
Our October Gale review:
In October Gale, Helen Matthews (Clarkson) is a widow in mourning who has retreated to a cabin in the woods, in lovely, scenic northern Ontario, Canada, when a handsome wounded man, Will (Scott Speedman) drops his almost lifeless body, and a heap of drama, onto Helen's hardwood floors.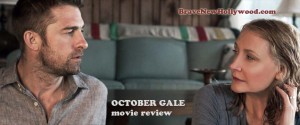 The film's slow-flow exploration of a woman grieving for her late husband feels right and comfortable. But as it takes a turn into a thriller, the audience may not follow, even as it promises intrigue. Will claims to be running away from men who are determined to hunt him down while Helen nurses his wounds and searches for weapons and ammunition, any moment she can, to protect herself from this possibly dangerous occupant she has under her roof.
It is the puzzlingly premature connection between the two main characters and the decision by a seemingly educated, intelligent woman to take this man's words as face value that will likely prompt a fair "WTF" moment from the audience. Helen even decides to protect Will from the men who are coming for him.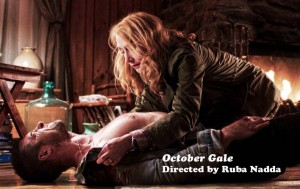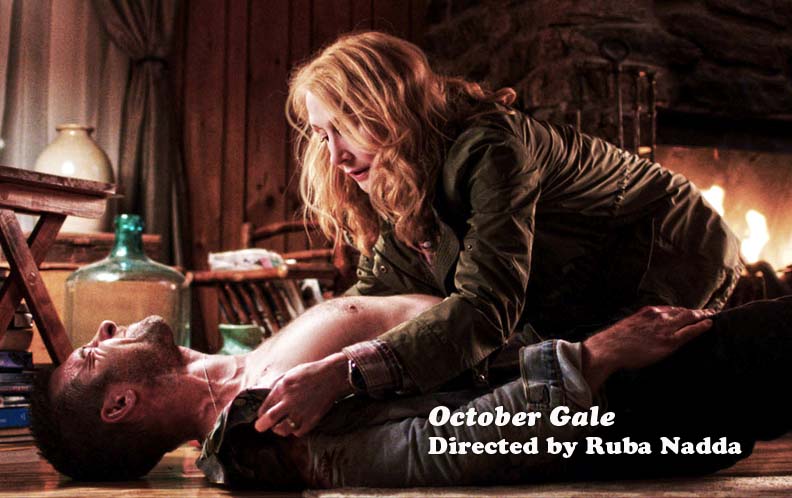 On the plus side, the film looks terrific. Cinematographer Jeremy Benning beautifully frames the gorgeous scenery of Ontario's Georgian Bay. He is a considerable talent and one to watch in the future.
Gale has also secured a great cast. Tim Roth, usually a very convincing, interesting baddie, is underused and the character feels directionless. Scott Speedman, a capable, grounded performer, is simply not convincing in this character's skin. Like Roth, he feels adrift. That leaves the formidable Clarkson to carry the film, but the suspension of disbelief simply becomes so ridiculous that it collapses under its own weight, culminating in a showdown that is anything but climactic. After a promising set-up, the film falls apart. It aspires to be a nail-biting thriller, but the basic structure makes about as much sense as a telenovela.
The film is available on VOD platforms now and will open in Los Angeles, on Friday, March 13th, at The Laemmle Royal Theatre.
CLICK HERE to watch the official trailer for October Gale.