It's time to officially introduce you to Nicolo Pasetti, an emerging, talent from across the Atlantic. At Brave New Hollywood we want to put this rising, young actor on your radar especially now, during the exciting production of a new, Western genre TV series titled THAT DIRTY BLACK BAG in which Nicolo has secured a recurring role. See the exclusive photos of the actor, in character in the body of this article.
Nicolo Pasetti is a wolf in sheep's clothing in the new western, TV series THAT DIRTY BLACK BAG.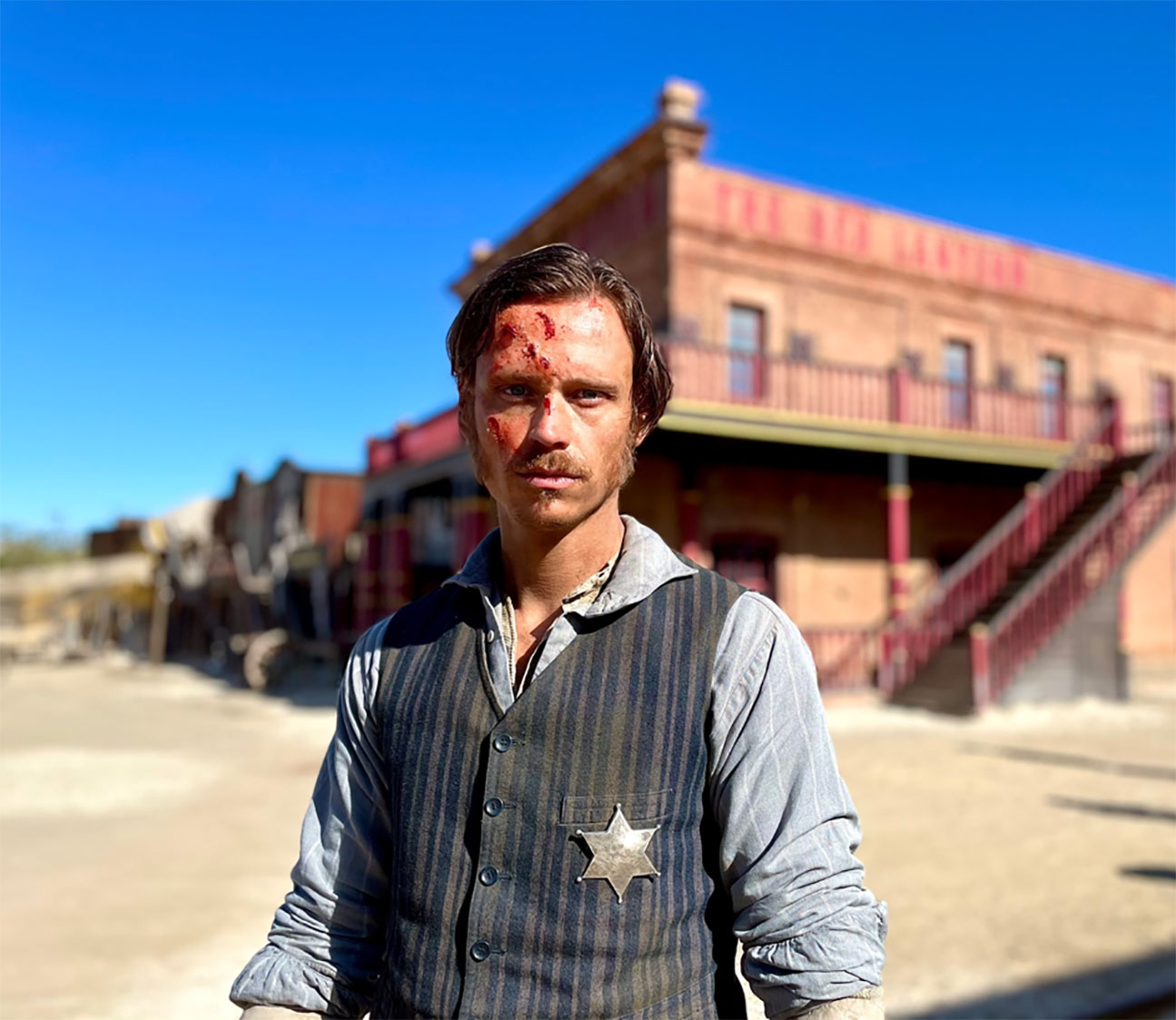 The 29-year-old Italian, American actor (fluent in both languages + German) is currently busy on the set of the upcoming, highly anticipated series with Dominic Cooper (AMC Network's PREACHER) and Douglas Booth (THE DIRT) in the leading roles.

Produced by BRON Studios and Palomar, THAT DIRTY BLACK BAG is currently in production in Italy, Spain, and Morocco.
Dominic Cooper plays the incorruptible Sheriff, Arthur McCoy, a man with a past, and hot on the heels of Red Bill, a vicious bounty hunter (played by Douglas Booth) known for decapitating his victims' heads and stuffing them into a dirty black bag. Why? Because "Heads weigh less than bodies," as Bill once famously explained it.
This spaghetti western-style approach to the genre is sticking with that 60s energy and techniques of filmmaking that made the original movies of its style so popular while utilizing a young cast, and familiar faces to bait younger viewers.
Rising star, Nicolo Pasetti is an armed and dangerous lawman in BRON Studios' THAT DIRTY BLACK BAG TV series
We asked Nicolo to describe his character in the new Western TV series and how he prepared for the role.
NP: My character, Martin, is one of the deputy sheriffs in the godforsaken town of Greenvale. He has a twisted personality with aspirations to get to the top of the chain of power one day. He looks like a lawman but in the Wild West, everyone lives by their own law.
Preparation for a character for me comes a lot through speech and language. For this part, I concentrated on brushing up on my Southern Accent which I had taught myself a couple of years ago when I had to play a modern-day Southerner. Since I had to ride the horse, I also took horseback riding lessons. As a teenager I had learned the English style, but the Western style of horseback riding is very different. Finally, playing a gunslinger, I also practiced the historically appropriate way of holding, spinning and shooting firearms such as a Peacemaker.
And about the leading men picked to star in it, he told BNH.
NP: Everyone was very nice especially Douglas Booth. He is very approachable, charming and a generous person from what I can tell.
Co-directing with Brian O' Malley (2017's THE LODGERS) is Mauro Aragoni who has created the upcoming TV show and is directing the episodes from his own original screenplays. This project will mark Aragoni's English language debut.
About his directors, Nicolo says:
Working with Brian and Mauro was great, especially Mauro who is such an impressive and inspiring person. He's only in his early thirties and has created this incredible story and an elaborate world, and knows exactly what he wants. He seems very capable to direct a multi-million-dollar production even though he's used to working with very limited funds. But he's always been able to make small-budget productions look like Hollywood movies, which is so impressive and the only reason all of us were able to work on this production in the first place. He's just a very gifted filmmaker.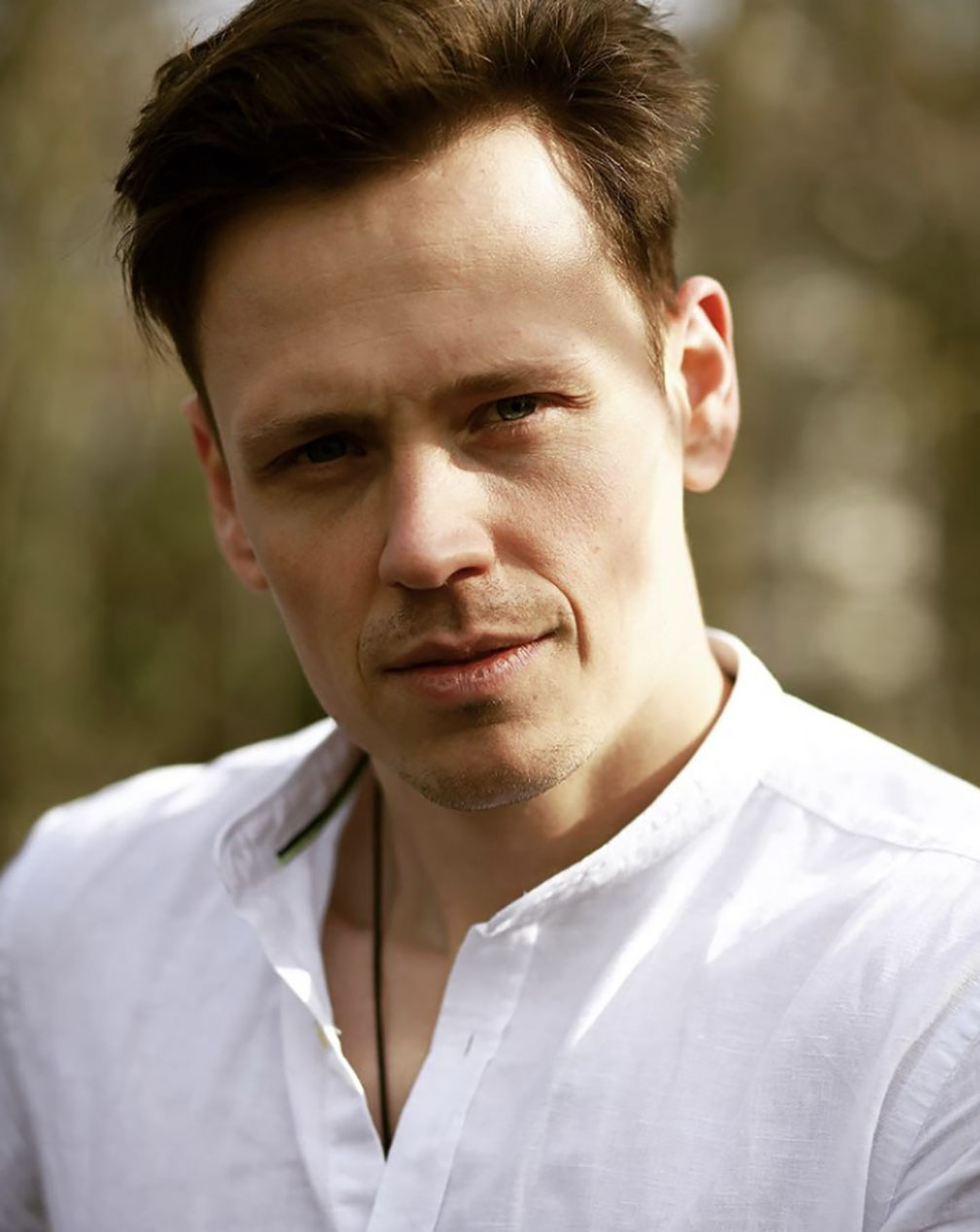 Nicolo Pasetti is in very good company with Dominic Cooper and Douglas Booth in addition to the equally talented co-stars Niv Sultan (Tehran), Guido Caprino (The Miracle), Christian Cooke (The Promise), Anna Chancellor (Four Weddings and a Funeral), Aidan Gillen (Game of Thrones) and Travis Fimmel (Vikings).
No release dates have been announced for THAT DIRTY BLACK BAG but like most fans anticipating its arrival, at Brave New Hollywood, we too must wait impatiently. We congratulate Nicolo Pasetti on landing the shoot 'em up cowboy role in the buzzy new TV project.
In America, you can see Nicolo in THE GUERNSEY LITERARY AND POTATO PEEL PIE SOCIETY, on Netflix, opposite Lily James, Michiel Huisman, and Matthew Goode. He is also busy playing a new character on HBO's cut-throat, finance drama, INDUSTRY (season 2)
Online, you can connect with Nicolo Pasetti on Instagram, and Facebook.