At Brave New Hollywood we believe in drawing attention to films worthy of time and attention. This month, we pick NEVER AGAIN IS NOW, an important and timely documentary releasing wide on October 23rd, and urge you to see it.
Personal films are often the most moving and poignant ones, because they are rooted in reality, and they can hold a mirror to society by showing us the harsh realities we don't always want to accept. Evelyn Markus NEVER AGAIN IS NOW is one such film, and a film we must watch, grow and ultimately take actions to help shape a healthier, kinder future for ourselves and the generations that will follow.
NEVER AGAIN IS NOW, in a bold and matter-of-fact manner, showcases nuanced (and at times not so subtle) political and religious influences on rising anti-Semitism in the US and in Europe. As a Dutch Jewish co-founder of non-profit "Network on Anti-Semitism," Evelyn Markus has fled to the US to escape the resurgence of anti-Semitism.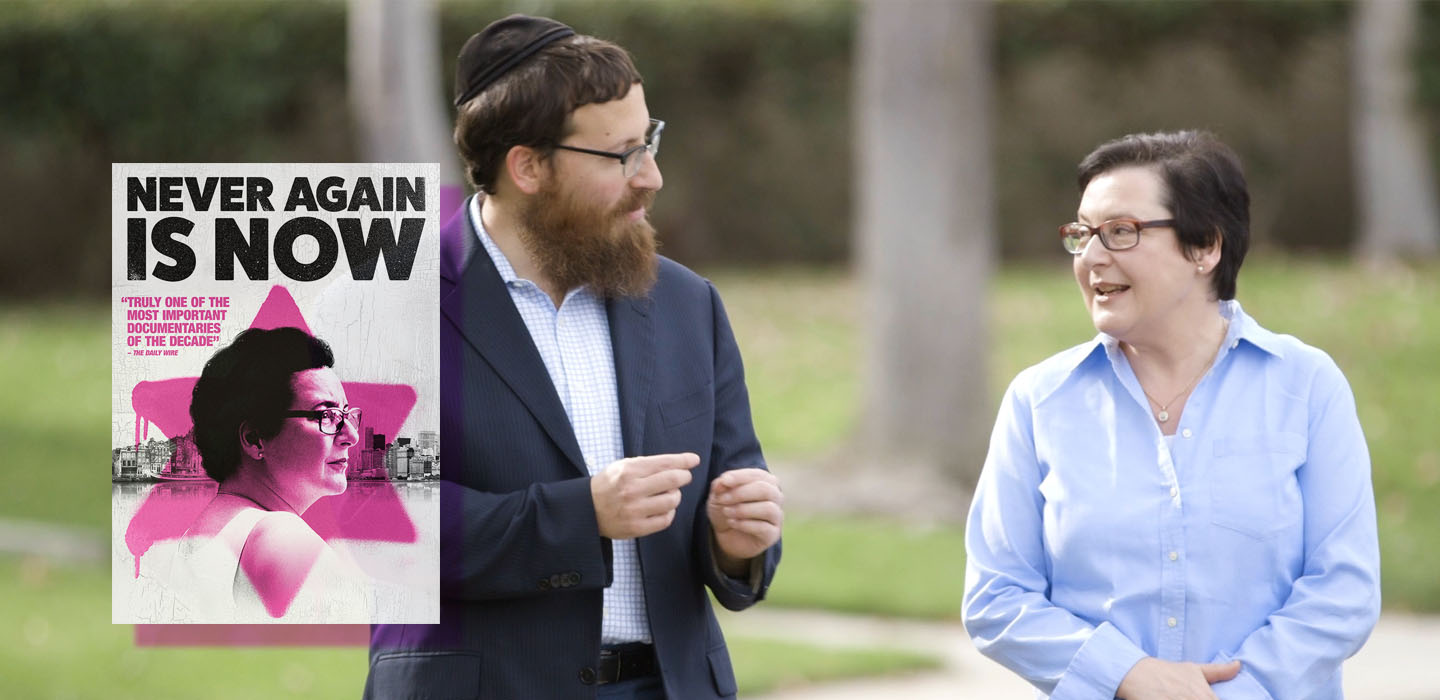 In her exploration of hate and violence in NEVER AGAIN IS NOW documentary film, Evelyn Markus meets with world-famous experts, Parliamentarians, religious leaders, authors, activists, playwrights and political commentators including Ben Shapiro, Ayaan Hirsi Ali and devout Muslim physician Qanta Ahmed to review the origins and the turning point in history that gave a new rise to anti-Semitism and the current and dangerous climate.
NEVER AGAIN IS NOW will be listed as one of the most important documentaries of our times and it should be a recommended viewing in colleges and universities.
Festival Chair and Director of the Columbus Jewish Film Festival put it precisely when stating: "This story speaks to the issues that confront our common humanity in America and the rest of the world."
The film's creator, Evelyn Markus was born in the Netherlands. She has a Ph.D. in psychology from Erasmus University in Rotterdam, The Netherlands. Her dissertation was about methods of de-escalation of conflict and violence. For 25 years, she has worked as a consultant on the topic and efforts against such hate and violence.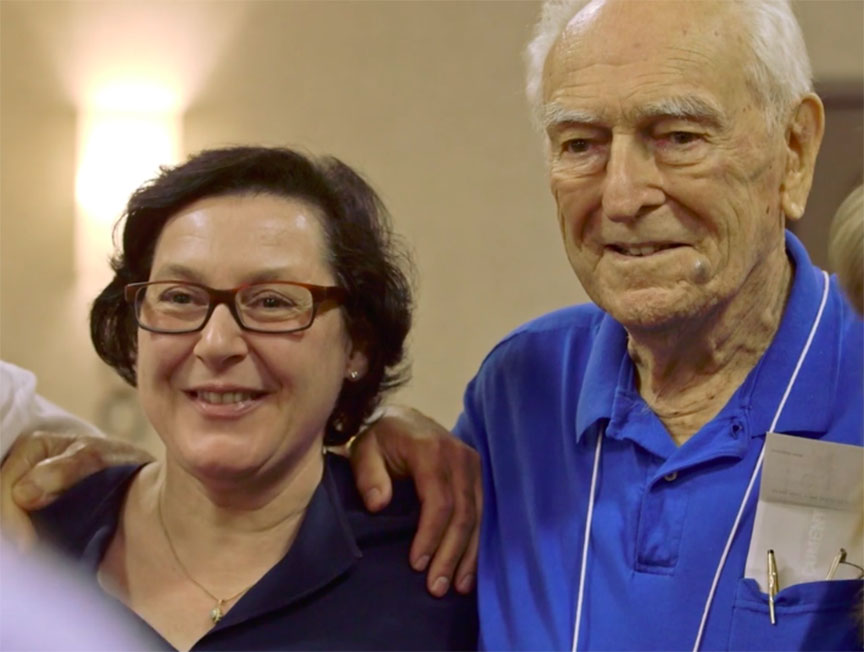 Markus co-founded the Dutch, non-profit organization "Network on Antisemitism" (NOA), a pressure group and think tank that urged and advised authorities to take measures against the rising antisemitism. Additionally, she is a consultant to the Anne Frank House on combating the rising antisemitism of Dutch immigrant youth.  Markus' articles on antisemitism have published in leading Dutch newspapers, and online in America, on Gatestone Institute. She can be seen at speaking engagements across the United States as well.
Below, are Evelyn Markus' personal thoughts and the mission she embarked on based on her direct and recent experiences facing antisemitism and the connection of her own, holocaust-surviving family.
CREATOR's COMMENTS
My name is Evelyn Markus. I am a Jew born and raised in the Netherlands where my family history goes back more than 400 years. I grew up in the 60s and 70s in the world's most liberal city, Amsterdam, virtually without any antisemitism where I enjoyed life with my long-time partner, Rosa.  But that all suddenly changed in 2000. A pink Star of David was graffitied on my front door. With calls for "Jews to the gas!" shouted in soccer stadiums and shocking and violent attacks in the streets…as a child of Holocaust survivors, how could I look away from this? I was alarmed.
I am a psychologist. I had my own consulting and coaching business; first in the Netherlands, and later in the US coaching people and organizations in conflict resolution. I am also an activist against antisemitism and all I used for that was a pen and knocking on doors.  I had no plans whatsoever to make a film. I am not a filmmaker.  This film happened to me.  From a letter I found detailing my mother's Holocaust experience, I was approached by producers who were planning to make a documentary about antisemitism in Europe. They didn't want to use only facts and statistics. They wanted to use a personal story as well.  Little did I know that it would catapult me into a different stratosphere and change my life forever.  The producers enabled me to tell my story and warn the world of rising antisemitism from the Right, Left and religious in Europe, America and elsewhere in the world.
We see white supremacists picking up their guns; Students for Justice in Palestine (SJP) have nearly 200 chapters on American campuses; classic anti-Jewish tropes are heard from members of Congress and in tens of American mosques imams called for the annihilation of the Jews during prayer services.  It is known that antisemitism growing has all too often turned out to be an early sign of despotism.
I realized I have a mission: to raise awareness at the grassroots level about rising antisemitism and facilitate civilized discourse focused on finding solutions.  Antisemitism deserves the best ideas from all of us. Throughout human history we have seen it rear its ugly head in different societies and, even after the Holocaust, no one has found the answer to it yet.
As an audience member at one of my screening Q&A's so articulately said, "This is not about Right or Left. This is about Right or Wrong".  Back in 1940, we could have stopped the evil threat but we didn't. Now we need to stop the evil, while we still can.  That's why 'Never Again Is Now'!
———
Below, watch the official trailer for NEVER AGAIN IS NOW. The film will arrive on October 23, 2019, on Amazon in the U.S. and the United Kingdom.