Every year, for roughly 10 days in September, filmmakers from around the world descend on Canada's largest city for The Toronto International Film Festival. Of course, with the crowds come the usual A-list posturing, cutthroat deal-making, and cinematic mutton dressed as lamb, but also scattered amidst the ephemera are some real deal moviemakers—directors, actors, writers, etc. whose work challenges, entertains, and enthralls. Like these four talented young thespians…
Following in the footsteps of fellow Canadian scene-stealers Sarah Gadon and Tatiana Maslany, actors Sophie Desmarais, Shannon Kook, Alexandre Landry, and Julia Sarah Stone have all begun building dynamic, versatile, careers onscreen—earning the foursome the distinction of being this year's unforgettable crop of TIFF Rising Stars.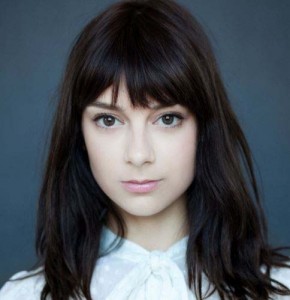 Sophie Desmarais – Her country may not have a royal family, but actress, Sophie Desmarais, is most definitely a Canadian Princess. The daughter of Montreal billionaire, Paul Desmarais, this brunette stunner made her film debut at age 12 opposite Charlize Theron and Penelope Cruz in the lush period piece, Head in the Clouds, counts New Wave Goddess, Ana Karina, as one of her first directors (for 2008's Victoria), and mesmerized the indie world last year when she starred in a pair of intimate well-received films: Chloé Robichaud's Sarah Prefers To Run and Sébastien Pilote's The Auction. And just in case you weren't jealous enough already, Desmarais has two buzzy new films coming up, including Martin Talbot's Henri Henri and Gurov and Anna from Rafaël Quellet.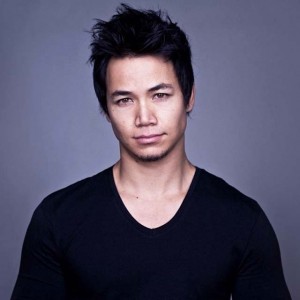 Shannon Kook – Like Disney or Nickelodeon in the States, Canada's popular teen series, Degrassi: The Next Generation, has become synonymous with precocious, camera ready young talent. In fact, Canucks as varied as Drake, Nina Dobrev, and former 90210 star Shenae Grimes all called those hallowed halls home at one time… As did actor on the rise, Shannon Kook, who after starring in last year's terrifying blockbuster, The Conjuring, can next be seen in Gilles Paquet-Brenner's Dark Places opposite Charlize Theron and Chloë Grace Moretz. And just in case you don't think Kook's latest project has enough A-list heft, Gillian Flynn of 'Gone Girl' fame is the screenwriter.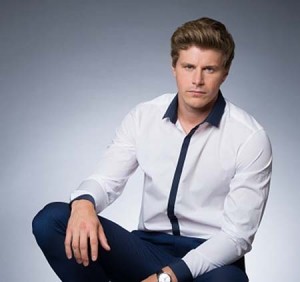 Alexandre Landry – Landry made his film debut in 2013 in the touching Gabrielle from writer/director and fellow Montrealer, Louise Archambault, but with his piercing baby blues and camera ready smile, the handsome heartthrob was born ready for his close-up. Don't believe us? Check him put in Rodrigue Jean's latest, Love In the Time of Civil War.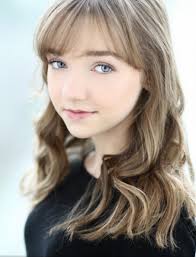 Julia Sarah Stone – Though she's not even old enough to drive, Julia Sarah Stone has a resume that would send most actors twice her age screaming to their agents. Bouncing between decidedly kiddie fare (Vampire Dog) and more grown up primetime dramas (The Killing, Emily Owens. M.D.) since she was practically in utero, the gifted star truly breaks out this year as an awkward teen in first time feature director, Lindsay Mackay's Wet Bum. Next up for Stone, it's Werner Herzog's Vernon God Little co-starring, Pamela Anderson and Russell Brand (Yup, you heard that correctly), and Wim Wenders' Every Thing Will Be Fine, with Rachel McAdams and James Franco.
CLICK HERE to watch our interview with all four actors