Mammoth Lakes Film Festival 2016 is just around the corner and here is our preview with an exclusive chat with its founder. Judging from what we witnessed last year, this event should feature another year of noteworthy films.
last year, during its debut the festival played host to documentary films like Alex Gibney's Steve Jobs: The Man in the Machine, Mathew Heineman's Cartel Land,  Matt Fuller's Autism in Love, Omo Child: The River and the Bush, directed by John Rowesoon, and in narrative category, They Look Like People, directed by Perry Blackshear.
Continuing the tradition can make Mammoth Lakes a legitimate destination for film buffs and fans of films with compelling stories.
Taking place on May 25-29, 300 miles northeast of tinsel town, Los Angeles, at an elevation of 8000 feet, the 2nd year of this festival promises to present more original films with real stories about real people. And Brave New Hollywood will be there to cover it all.
As a destination resort the organizers are counting on seeing affluent locals and tourists from all corners of America and the world attending this festival, and growing it into a yearly film pilgrimage.
Fifty films will screen in five days, against the backdrop of beautiful vistas and fresh air.  Categories include Narrative Feature Films, Documentary Feature Films, and Short Films. Cash prizes and awards over $35,000 where given in 2015. Travel stipends, housing, and festival passes are provided for our filmmakers. A combination of 50 films, divided into shorts and feature length films, will be screened over the five days in various venues throughout Mammoth Lakes.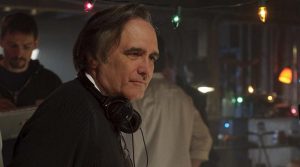 Hollywood Director Joe Dante to Receive the 1st Sierra Spirit Award at Mammoth Lakes Film Festival 2016
During its Centerpiece Gala event MLFF will present the first Sierra Spirit Award to legendary Hollywood director Joe Dante, and screen his classic film Innerspace (1987).
Narrative and Competition films will be eligible for multiple awards: The winning Documentary Feature receives a RED Scarlet digital camera; Panavision will provide the winning Narrative Feature with a $10,000 USD camera grant for their next project and a two-day color correction session from Light Iron.
An Audience Award will be presented to feature films in both narrative and documentary categories.  Jury Awards will also be presented to short films. The Jury will be comprised of select film industry members, including producer John Fiedler (Serial Mom), Writer/Producer John Wirth (Hell On Wheels), Emmy® Nominated Documentary Filmmaker John Scheinfeld (The U.S. vs. John Lennon), Producer Allison Amon (Queen Of Versailles), and Amanda Salazar, Vice President Of Film Acquisitions At Fandor.
"This is our strongest selection yet of exciting and innovative films from around the world. Our mission is to go beyond trends to bring inspired and timeless independent filmmaking undiluted-directly to our audiences," said Paul Sbrizzi, Director of Programming during the announcement of this year's festival.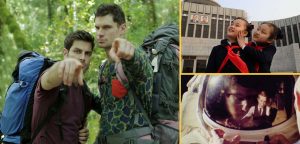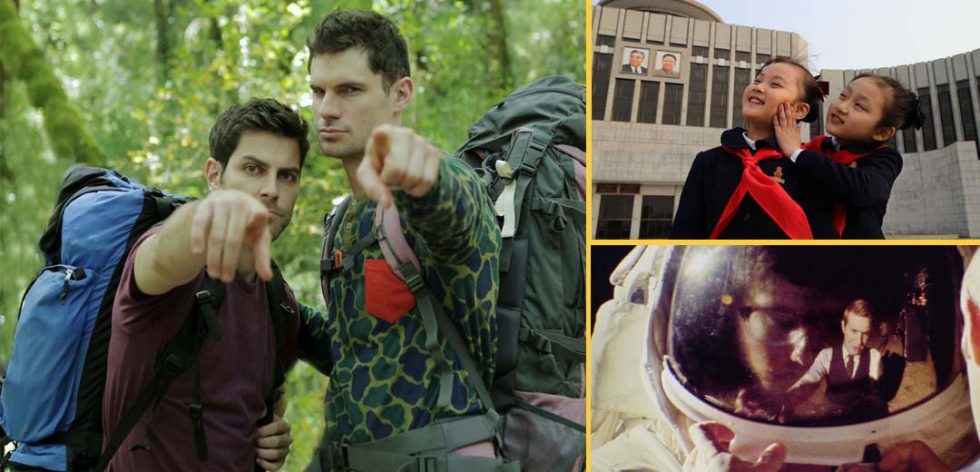 Mammoth Lakes Film Festival Takes Place May 25-29, 2016
Brave New Hollywood caught up with Festival Director, Shira Dubrovner, for a little Q&A where giving us insight about what she and her team have prepared for this year's festivities.
BNH: Please tell us more about the focus of this film festival.
SD: Our film festival focuses on independent filmmakers who take risks, who have a passion for sharing their vision and will stop at nothing to share that vision with the world. We look for films that are unapologetic, that have something to say, that entertain, and that push the limits.
BNH: What can we expect this year, specifically?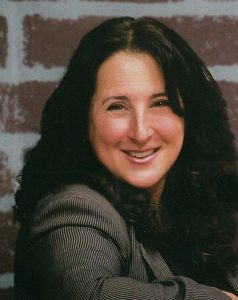 SD: This year you will see films that are unfiltered.  We have a mix of hot festival favorites and world premieres from filmmakers whose work is cutting edge.  This year we also added a kids indie cartoon fest.  We want to get young people jazzed about indie films as opposed to mainstream fare.
BNH: It is the second year for this festival. What did you learn from last year?
SD: Start earlier!  It seems there just is not enough time no matter when you start working, but starting a bit earlier on everything helps.  Also, we had a great team last year.  We kept it together.  We also sought out one of last year's filmmakers to create the key art and trailer for this year's festival.  It was a great way to expand our base.
BNH: What is the hardest part of your job?
SD: Keeping all the parts moving; all the balls up in the air; making it look smooth!
BNH: How tough are you on selecting the films? What has to stand out to you and the programmer?
SD: I don't select the films.  I have full faith in my programmer, Paul Sbrizzi.  He has a great eye and a great heart.
BNH: Is it hard to keep indie films alive? Has as it been a challenge to bring a festival to Mammoth Lakes let alone one that focuses on indie films?
SD: I don't think it's hard to keep indie films alive as long as there are opportunities like our film festival to celebrate indie achievements. Everyone in Mammoth Lakes and the region is excited to have the film fest here.  We rarely have the opportunity to see anything other than the most mainstream films—so locals and visitors alike are embracing the opportunity to experience independent films.
BNH: Any favorites this year you can tell us about?
SD: Tough one.  I'm really thrilled with all the films in the festival.  We spotlighted four films-but I can honestly say I'm proud to share each one of them with our audiences.
BNH: How did you decide to honor Joe Dante?
SD: Joe comes from the indie world and he's stayed true to his vision as he's moved into the world of the major studios. He's maintained his own unique style and point of view throughout his career—and that's something to celebrate.
BNH: What's your favorite Joe Dante Film and why ?
SD: I love Innerspace.  The Special Effects are just as good today as anything in the CGI world—and that is a major accomplishment that the film holds up today.   It has a charming innocence and an edge at the same time.  It's fun!
About Shira Dubrovner
Dubrovner is the Artistic Director of the Mammoth Lakes Repertory Theatre in Mammoth Lakes, California. Dubrovner, originally from Los Angeles where she was a freelance video editor, returned to Mammoth Lakes after a 17-year absence. She has attended film school where her short film "Muriel" won the CINE Eagle Award and played in numerous film festivals. She went on to produce the 2001 Sundance Film Festival promo spots.  She also worked in the art department on many independent films.  Her work as a freelance video editor eventually gave her the freedom to return to her passion, directing theatre.
Her production of Tom Topor's "Nuts" at the well-respected Lonny Chapman Group Repertory Theatre in NoHo, earned her three ADA nominations, including Best Director. Other favorite Los Angeles directing stints include "Sylvia" and "Veronica's Room" at the Group Rep. She also received critical accolades for her direction of Arthur Miller's "Broken Glass" that starred Robert Picardo of "Star Trek Voyager."
She returned to Mammoth in 2007. That move allowed her to fulfill her dream to start a theatre, whose first home was in the Mammoth Lakes Arts Center. After two years of successfully bringing professional quality theatre to the small resort town, the well-established Mammoth Lakes Foundation, begun by Mammoth Ski Area's founder Dave McCoy, approached Dubrovner to join forces. In December of 2010 the Mammoth Lakes Foundation built her a 100-seat black box theatre and is now working on building a 400-seat cultural center to be affiliated with the Cerro Coso college campus in Mammoth Lakes. After having seven successful years of providing quality year-round entertainment in the resort town, she is excited to expand her professional offerings by including her other love–film, and producing an annual film festival
For more information on the Mammoth Lakes Film Festival 2016, visit:
Official website: http://www.mammothlakesfilmfestival.com
Facebook: https://www.facebook.com/mammothlakesfilmfestival
Twitter: https://twitter.com/mlfilmfest