KISSING CANDICE opens with a red neon nightmare. A young woman sits in a red car with a young man at night.  She kisses him, then draws back. Kisses him again, then pulls away. The sexual frustration is palpable, but then the young man abruptly gets out of the car and walks into a grotesque gauntlet of flames and broken glass until you realize and hope that it has to be a dream.
Who is the young man in Candice's dream? Her waking moments are filled with yearning to get back to sleep and to her dreams. Her few friends hang around a pub or school, but they are in a dead end town with no prospects. And while Candice is dying to get out of there, her oblivious friends think she just needs to get laid.  So what happens when the young man from her dreams actually shows up?
KISSING CANDICE screening at this year's Toronto International Film Festival is the directorial debut feature from Aoife McArdle.
Premiering under the Discovery category at TIFF 2017, the film was shot on location in Ireland, following McArdle's multiple awards winning short film EVERY BREAKING WAVE, which was commissioned by Bono, U2 and Jefferson Hack.
See Kissing Candice' s official film trailer below.
McArdle's first feature film is a visual treat of red and green neon at night, a stylish Noir mystery that slowly reveals that Candice's dream man and her little town hold many dark secrets.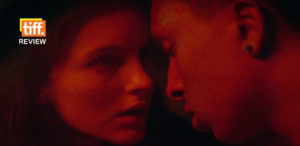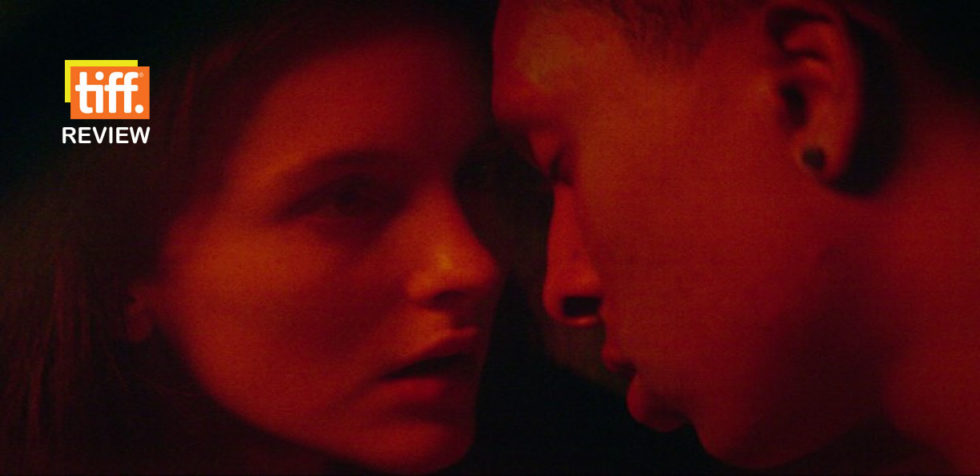 KISSING CANDICE rests on the considerable talents of its star, Ann Skelly, who, as Candice, effortlessly moves from horny, frustrated schoolgirl to wide-eyed innocent trapped in a darkening nightmare like a teen Audrey Tautou.
The film is sleekly shot and luxuriously paced, reminiscent of the Coen Brother's BLOOD SIMPLE, Danny Boyle's SHALLOW GRAVE and David Lynch's MULHOLLAND DRIVE. The small town Candice is trapped in is immediately recognizably claustrophobic – whether it be in small town Texas, Scotland or on the Irish seaside – a place where you know its citizens go stir crazy.  McArdle also uses intriguing symbolism with water and fire and a disembodied whispering throughout.  Backed by a plaintive score with the occasional bleak 50s ballad, and KISSING CANDICE becomes the dark star at this year's TIFF.
CAST: Ann Skelly, Ryan Lincoln, Ryan McParland, Conall Keating
Public Screenings during Toronto International Film Festival (TIFF):
Friday, September 8 – 9:30PM – TIFF Bell Lightbox 1 (WORLD PREMIERE)
Sunday, September 10 – 9:45PM – Scotiabank 4
Friday, September 15 – 6:00PM – Scotiabank 13
See the official trailer for KISSING CANDICE below.

Kissing Candice (Trailer) from Somesuch on Vimeo.
About the reviewer / contributing writer: Harrison Cheung is the award-winning author of the Christian Bale biography, THE INSIDE STORY OF THE DARKEST BATMAN.