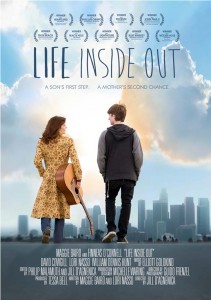 It's been said regarding actors, that if you hope to portray the type of challenging, fully realized parts that first drove you into this profession, sometimes you just have to write them yourself. Well, that's exactly what Maggie Baird and Lori Nasso have done in their new film, Life Inside Out. Working with director, Jill D'Agnenica the veteran actresses craft a nuanced, decidedly real portrait of self-discovery and family life that is remarkable not just for its no BS performances (especially by Ms. Baird, and breakout star, Finnaes O'Connell) but also for its refreshing lack of melodrama.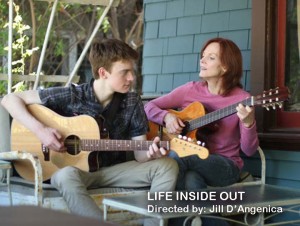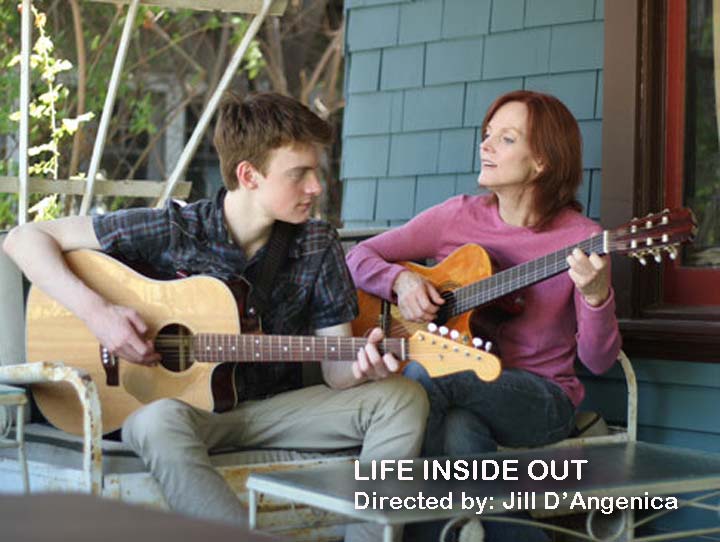 At first glance, California mom, Laura (Baird), seems like your typical desperate housewife. Bored with the pursuits -crafting, baking and carpool – that seem to satisfy her peersand her sister (Nasso) so wholeheartedly, she just can't seem to find her dharma. But there was a time, not too long ago, when the future mom of three used to grab life by the horns. A gifted singer songwriter with dreams of writing for some of Nashville's finest, she had a passion and a purpose that were as undeniable as they were intoxicating. Until family tragedy, marriage to the town jock (David Cowgill), and children of her own (O'Connell, Roscoe Brandon, and Orson Ossman) threw a wrench in the plan.
Funny how life has a way of doing this to us all– leading us for years in one direction only to quickly and without warning chart a new course. The greatest artists have always seen the beauty and comic absurdity in this unexpected about-face, understanding that as trite as it may sound, this is truly how human beings grow. Baird's and Nasso's film is by no means perfect, but the willingness of these ladies to explore such an omnipresent aspect of life, and the candor with which they do so, makes Life Inside Out a triumph for all involved. Oh yeah, and the music – featuring some of LA's best up and coming singer songwriters – ain't too shabby either!
CLICK HERE for the film's official website.