On surface, James Charm, played skillfully by Kodi Smit-McPhee (Dawn of the Planet of The Apes, Young Ones) is the typical American teenager, a single child being raised by a single mother. Yet it is the loss of his father that brings on a rocky adulthood for the emotionally distressed James. There are weekly visits with a shrink (played by Danny DeVito), a chance encounter with an equally awkward, teenage girl, played by Isabelle Fuhrman (Orphan, The Hunger Games), and being pulled into inner city shenanigans by a charming leader named Harmon, played by Evan Ross (yup, son of Diana). These are the makings of All The Wilderness, a stylish new indie drama, written and directed by Michael Johnson.
James and his new friends exchange philosophy about leaving a place as oppose to escaping it.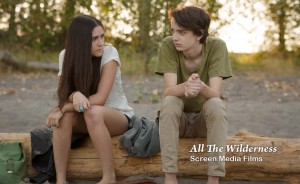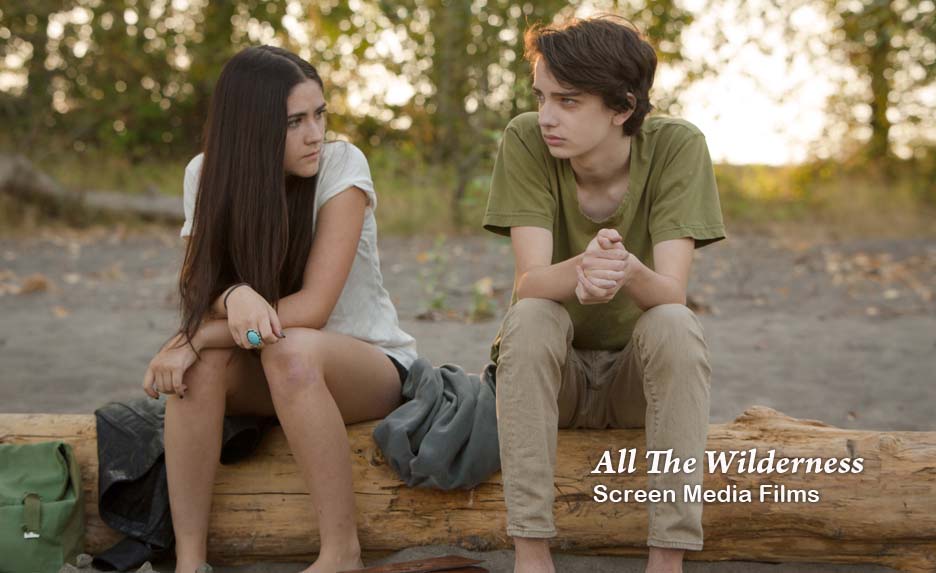 This idea is explored with shots that give the viewer obstructed views of James. Often blocked by objects in his way, even in close-ups, the film communicates a caged notion its teenage subject is experiencing.
The plot unfolds in a slow brew, hazy manner which at times serves the film, as if to require a certain amount of time and patience in order to familiarize ourselves with James (Smit-McPhee).  At times James' inner voice telling us "There is Wolf in me," or "my father told me about the wilderness," go from intriguing hooks to repetitive, bit tiring gimmicks, but they are not entirely out of place.
The words heard in the voiceover do not support what happens on the screen, directly. But the tone of it allows us to invest in the film and its lost-soul of a character. A coming-of-age tale about heartbreak, inner struggle, loss and teenagehood is not a light subject, let alone as a debut by its daring director Michael Johnson. The filmmaker treats its story with delicacy, and imagery that shows promise as an up-and-comer.
The untamed, primal suggestions in James' voiceover leave us wanting to see a wilder protagonist on the screen. Hopefully the audience will associate the combination of words and imagery with the thunder building up inside the young James Charm.
This is where "The Wilderness of James" (original title) would have been more helpful to its writer, filmmaker (Johnson) conveying the inside struggle of the boy, and the relation to his surroundings. All The Wilderness sounds a bit vague and unoriginal. But enough with the marketing rant.
The film is blessed with a great cast, memorable faces and smart performances. Kodi Smit-McPhee (who is on a roll by the way) breathes a brilliantly sensitive air into James with tenderness, curiosity and believability. As Val, actress Isabelle Fuhrman delivers a playful, observing air to her character. Actor and musician Evan Ross, plays Harmon with mischievous, mysterious flair, and lots of appeal.
Let's not forget Virginia Madsen as James' mother. Actors always talk about how generous fellow actors or co-stars can be. In Wilderness, Ms. Madsen proves to be one of these radiant and giving actresses with great screen presence, but because she is sophisticated as an artist, the audience benefits from her allowing Smit-McPhee to have the moment when the moment is his. It was necessary to point out this impressive, careful planning of her performance which is the smaller role in this film.
At Brave New Hollywood, we say, go see this touching film, connect with its character's and it's story. Enjoy its rich colors, the capable cast, and the interesting mix of literature and cinema. All The Wilderness unleashes into U.S. theaters and on VOD platforms, on February 20, 2015.
For more info on showtimes CLICK HERE.