This weekend, one of the most talked about international films of 2018 opens in Los Angeles. DOGMAN directed by Matteo Garrone (Winner Grand Prize of the Jury at Cannes for REALITY and GOMORRA), starring Marcello Fonte (Winner Best Actor Palm Springs 2019 and Cannes 2018) will have its limited theatrical run in Los Angeles and New.
The film also made it's leading man, Fonte into an international star, winning Best Actor prizes in Cannes in 2018 and at the Palm Springs International Film Festival in 2019.
In a seaside village on the outskirts of an Italian city, where everyone is doing their best to survive the day, Marcello (Marcello Fonte) a mild-mannered man dog groomer is trying to navigate his troubled neighborhood and the violence plaguing it by running his dog grooming salon, and at times selling cocaine to make ends meet.
Marcello's little city is showing signs of a place that is getting back on its feet, still struggling with stability, crime, and an ex-boxer named Simone (Edoardo Pesce) who has become the bully everyone wants to avoid.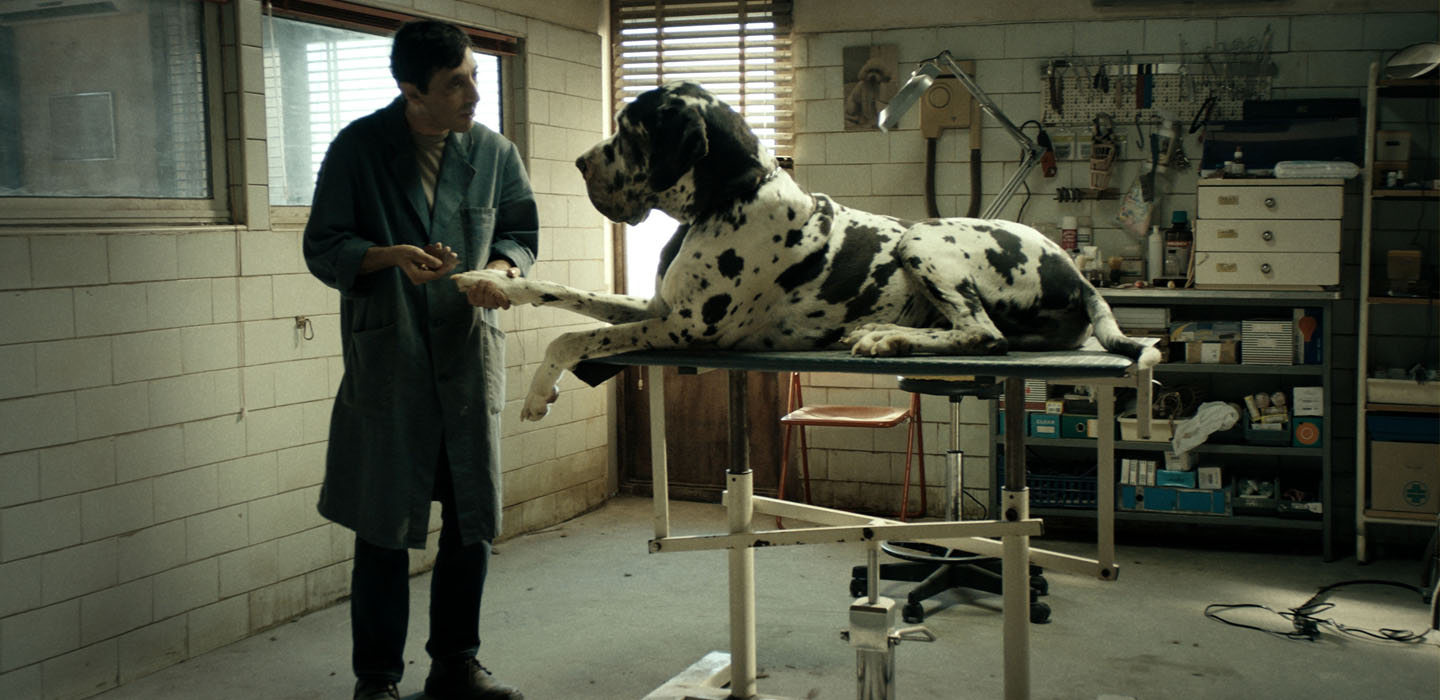 From the award-winning Italian filmmaker, Matteo Garrone, comes DOGMAN, an overwhelming, uniquely exciting and entertaining film.
For some reasons, plus the coke Marcello provides, the paths of these two very different men keep crossing, a road that signals disastrous results.
Best known for "Gomorrah," an intense story about people under siege by the Neapolitan mafia, Garrone's films show us the Italy not-so-known to the eyes of the tourists and the ones whose image of Italy is through Googled images and romantic comedies made in Hollywood.
There are many beautiful things in this film to simply adore; Marcello's unquestionable love for his young daughter and his equally undying care for the dogs he grooms and bathes. His size compared to the giant creatures, two and four-legged ones he tenderly wants to relate to all make the comedic and the dramatic parallel companions in a film that rapidly shifts gear in intensity.
At times DOGMAN seems to be too much to take and one can get lost asking, "what is going on?" But the charm of its leading man, the beautiful setting, pounded by violence and the uglier side of human nature, all packed into one cinematic beast, tender at times, and loud and explosive the next, seem to keep the viewer engaged and committed while the filmmaker is holding the leash tightly.
DOGMAN is an overwhelming, uniquely exciting and entertaining film. It demonstrates the similar complexities director Garrone seems to like to use and infuse his films.
The film opens in Los Angeles at Landmark's Nuart Theater on April 12th, 2019.
Watch the official trailer to DOGMAN, in this post.
Film's original language: Italian, with English subtitles.