In new documentary Strike a Pose, Madonna's most famous dancers, from her Blond Ambition Tour, get the opportunity to revisit and tell their side of the experience and the life they have lived post the legendary concert event.
In 1990, seven young male dancers – six gay, one straight – joined Madonna on her most controversial tour. On stage and in the iconic film Truth or Dare – one of the highest-grossing documentaries ever – they showed the world how to express yourself. Now, 25 years later, they reveal the truth about life during and after the tour.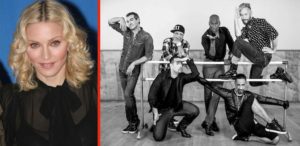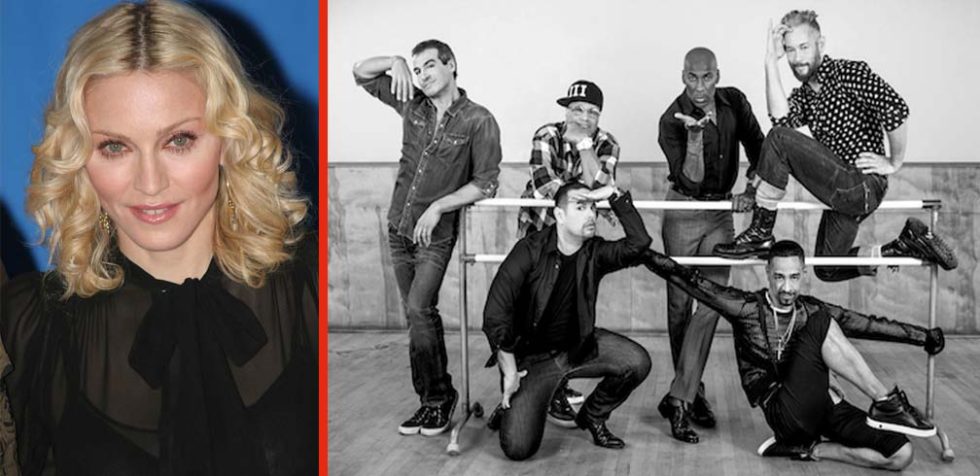 The high-grossing tour was met with huge controversy from what it displayed on stage (Madonna's cone-shaped bras and her self-pleasuring number, on a bed) and whatever came out of various stops on the world tour. Madonna being the sharp-eyed opportunist milked it for all it was worth.
Chronicling a good chunk of the drama was director Alek Keshishian's black-and-white documentary which became Truth or Dare (aka: In Bed with Madonna). The filmmaker took viewers behind-the-scenes as arguments, VIP parties, kissing between two gay men, and simulated sexual acts presented the wild, care-free, and at times intimate atmosphere of what it meant to be on tour with the pop superstar. The seven talented and young dancers who completed a line up of Madonna's back up dancers were featured in Keshishian's concert film with tiny glimpses into their lives and who they were at that moment in time.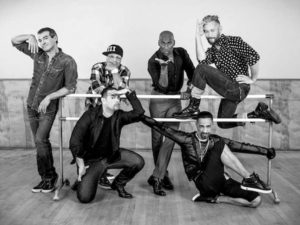 Today in a new, revealing documentary shot by Dutch filmmakers, seven of the original dancers (six gay, one straight) revisit the controversial, top-selling concert tour, with the chance to finally tell their own individual stories.
With successful premieres in Berlin and Tribeca earlier this year, Strike a Pose comes to Los Angeles for its theatrical release at Laemmle Fine Arts on Friday January 27, 2017, followed by its broadcast premier, an exclusive VOD release, and a home video release later in June to celebrate LGBTQ Pride month.
The new documentary on Madonna's backup dancers, STRIKE A POSE, is a film about overcoming shame and finding the courage to be who you are.
As a self-proclaimed mother to her dancers, Madonna used the film to take a stand on gay rights, freedom of expression and the fight against AIDS. Madonna's flamboyant dancers became icons of sexual freedom, but ironically they weren't living it.
Gabriel wasn't proud of being gay and after failing to persuade Madonna to cut out the kissing scene that would 'out' him to his family and friends, he filed a lawsuit against her. Carlton – big, bold and the only dancer who was trusted to lift up the pop icon – was HIV-positive and almost collapsed under the secret that he was carrying on tour. A third dancer is still hiding an important part of himself and now finally wants to open up. For the first time they tell us how hard it has been to live the liberated life they were promoting on stage.
Strike a Pose promising to be a candid documentary, reunites these sleek and effervescent dancers, exploring their lives after the tour and legal battles with Madonna, their glamorous and largely inspirational impact upon society, the horrific effects of HIV/AIDS during and since the 90's, what it meant to participate in one of the most iconic and controversial tours of pop history.
About the directors:
Ester Gould (1975) is a Scottish-born documentary filmmaker who lives and works in Amsterdam. She studied Film and Journalism in Amsterdam and New York (NYU Tisch School of the Arts). Her second feature-length documentary A Strange Love Affair with Ego (2015) won Best Dutch Documentary award at IDFA last November.
Reijer Zwaan (1981) is a journalist and filmmaker for Dutch Public Television. He works as deputy editor-in-chief for Nieuwsuur (Newshour), the main current affairs program in the Netherlands. Reijer was eleven years old when he first saw Truth or Dare. He was fascinated by the film and as the years passed, he couldn't help but ask himself what might have happened to the young dancers who had made such an impact. Strike a Pose is his first feature-length film.
Strike a Pose opens in Los Angeles on Friday, January 27, 2017, with VOD and Home Video releases timed for LGBTQ Pride events in June of the same year.
See the film's trailer below.
[videos file="https://www.youtube.com/watch?v=7Hqh7lwaNKw" width="500″ height="300″][/videos]