Here's a cool indie romance drama that caught our eye once again. It had a buzz at SXSW, went quiet for a little bit, and now it has picked up more steam, in the form of a U.S. distribution, and we're looking forward to seeing it.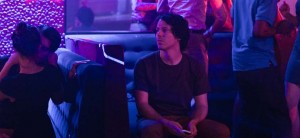 Tracking two parallel journeys that show how digital media complicates modern love, THE HEART MACHINE explores the evolving relationship between physical and emotional intimacy, isolation in the urban hive, and the seduction of hiding behind a screen.
Written and directed by film journalist, and filmmaker Zachary Wigon, this modern mystery tells the story of Cody (John Gallagher Jr. – HBO's The Newsroom, Short Term 12) and Virginia (Breakthrough actress Kate Lyn Sheil – Netflix's House of Cards, You're Next), who fall in love online, despite the distance between them. Through an interrelated series of events, Cody suspects that Virginia might not actually live in Berlin and may even live in the same city as he does, and seeks to find the truth. THE HEART MACHINE questions love and intimacy in the digital age, and whether you can really trust whom you meet on the internet.  

So far the film is getting great reviews.

The 2014 SXSW review by Variety called the performances of the film's leading actor and actress "excellent," and Wigon's feature film debut "impressive."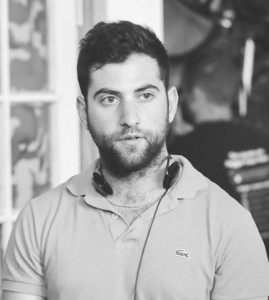 Filmmaker Zachary Wigon is a graduate of NYU's Tisch School of the Arts film school, and the founder and Editor in Chief of the school's first film studies publication, the Tisch Film Review (2007-2008).
The 28-year-old Wigon has not just written about film (for TribecaFilm.com and Filmmaker Magazine), but also worked in crew positions while writing and directing 3 short films, before spreading his wings into a feature length production. After being shot, the film succeeded in its Kickstarter funding, where it made its $25,000 goal for post production costs.
THE HEART MACHINE opens at the Cinema Village in New York on Friday, Oct. 24th and on VOD platforms including Video On Demand platforms including: iTunes, Amazon Instant Video, Cable Movies On Demand, YouTube, XBOX, Sony Playstation, Cinemanow, and Vudu.  

CLICK HERE to watch the trailer for THE HEART MACHINE.

CLICK HERE to read articles by Zachary Wigon, on TribecaFilm.com