Do Not Resist (documentary), a very timely and controversial look into the business of American policing and peace-keeping is about to hit theaters. along the way, this film has managed to thrill audiences with is bone-chilling observations and win an award at Tribeca Film Festival.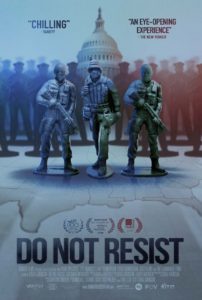 It is the directorial debut of Detropia cinematographer Craig Atkinson giving the viewer perhaps a matter-of-fact look into the current state of policing in America and a foretelling of the future ahead. The film opens with on-the-scene footage in Ferguson, Missouri, and then it broadens to present scenes from across the country—a conference presentation where the value of high-end weapons technologies is presented to potential police buyers, a community that has just received its very own military-grade tank, and a SWAT team arriving at a home to execute a warrant. The cumulative effect of these vignettes paints a startling picture of the direction our local law enforcement is headed.
Do Not Resist, an urgent exploration of the rapid militarization of our police force in the United States took home the BEST DOCUMENTARY WINNER award at The Tribeca Film Festival. By putting the viewers in the center of the action from of Ferguson, Missouri, as the community grapples with the death of Michael Brown, to  a ride-along with a South Carolina SWAT team, and going inside a police training seminar that teaches the importance of "righteous violence," and then to the floor of a congressional hearing on the proliferation of military equipment in small-town police departments – before exploring where technology could lead the field next, Atkinson's film has been called "chilling" by Variety and "an eye opening experience" by the New Yorker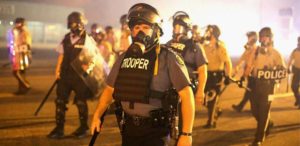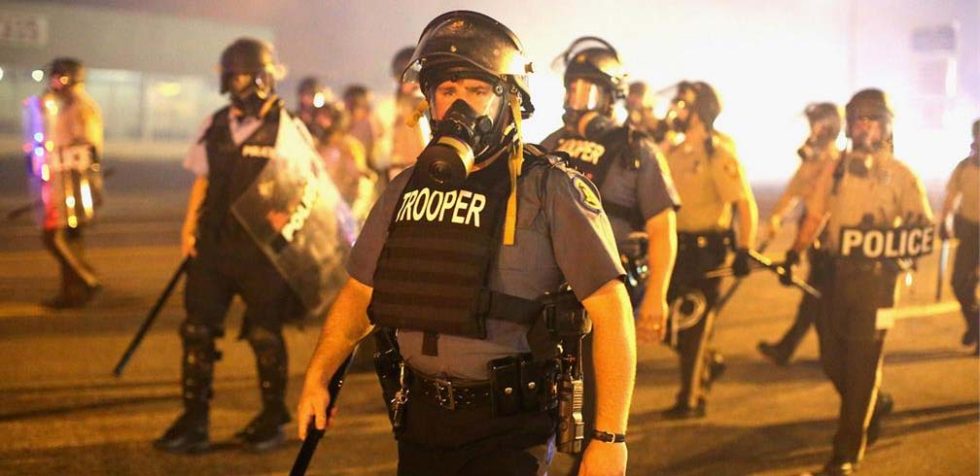 "As we begin to share the film, the overwhelming response from audiences has been shock and disbelief," said the director in an official statement about his film. "I can say that we were just as shocked while filming the material. Going in, we had no idea what we were going to find. We kept thinking we were creating opportunities to film with departments that would show the full spectrum of the SWAT experience, but time and time again, we found ourselves inside homes searching for things that we never found. It's my hope that both community members and officers working hard to challenge the culture of policing within their departments use this film to illustrate the dire need for change."
Atkinson whose father was the commander of a SWAT team, near Detroit, (served from 1989-2002) is often asked about his father's thoughts on this film. This is how the director explained it in a statement accompanying the release of his film.
"Everyone wants to know what my father thinks of the film, and in all honesty, I think it pains him. It's hard to watch the profession you dedicated your life to evolve into something completely unrecognizable. During the 13 years my father was on SWAT from 1989-2002, his team conducted 29 search warrants total. Compare that to today, when departments of a similar size we filmed conducted more than 200 a year."
DO NOT RESIST theatrical release dates:
Los Angeles – October 14th, 2016 
(Includes)
Laemmle's Monica Film Center- Santa Monica
(And)
Laemmle Playhouse 7 – Pasadena
New York Dates – September 30 at the Film Forum
San Francisco Dates – October 21 at The Roxie Cinema
Watch the Trailer for Do Not Resist.
[videos file="https://www.youtube.com/watch?v=O2NXV94clWk" width="500″ height="300″][/videos]