Two years ago, actor Chris Hemsworth was entirely unknown in the United States and sleeping on his manager's couch. Now he's got the lead in a megabudget superhero franchise and a starring role in the reboot of an '80s fan-favorite. Is this guy lucky or what?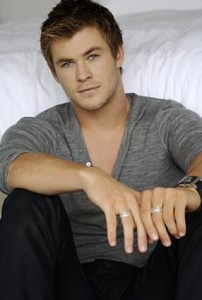 How Hemsworth, 27, ended up cast as the Norse God of Thunder in "Thor" is "one of those great Hollywood backstories that happens only once in a blue moon," notes Deadline.com.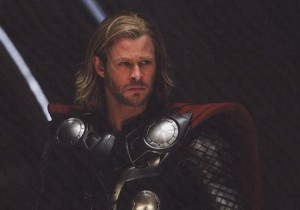 The strapping, 6'3″ hunk from Melbourne—seems like every hot actor in Tinseltown these days comes from Australia—is already a television star Down Under, having filmed more than 170 episodes of the popular soap opera "Home and Away."
Two years ago, he was talent-scouted by William Ward of Roar Management and whisked off to Hollywood. Given everything Hemsworth has to offer, one would think signing on the dotted line would have been a no-brainer. But several major talent agencies passed on him.
Hemsworth was sleeping on Ward's couch when agent Ilene Feldman decide to take a chance on him. He had already been passed over for the chance to play Thor when Marvel Studios was talked into giving him a second shot. Director Kenneth Branagh signed off, and the deal was made.
And it gets better: within a week, United Artists cast Hemsworth as the lead in its remake of "Red Dawn"—and then there was that splashy cameo as the doomed dad to James T. Kirk in the "Star Trek" reboot. The heat on Hemsworth even spilled over to little brother Liam, who followed Chris to Hollywood and landed the romantic lead opposite Miley Cyrus in "Last Song."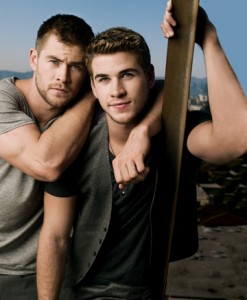 "Thor" is set for release May 6; he will reprise the role in "The Avengers," which is already pegged for the summer 2012 calendar. "Red Dawn" is currently scheduled for release later this year.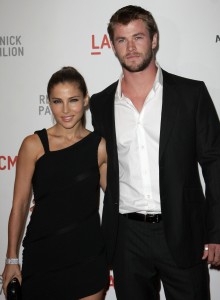 Trivia notes: Hemsworth had been in the U.S. for just six weeks when he won the lead in the 2010 crime thriller "Ca$h." He took fans and Hollywood by surprise by marrying actress Elsa Pataky in December 2010, just three months after going public with their relationship. His older brother Luke Hemsworth is an actor, too (and undoubtedly also gorgeous, right?
THOR official website: http://thor.marvel.com/