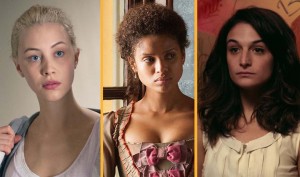 It's hard to say whether 2014 was a particularly stellar year for women in film. As a matter of fact, one could probably hear just as many arguments for, or against… depending upon whom they spoke with, (or which website they visited). But regardless of your thoughts on the matter, it's impossible to deny that this was an incredible 12 months for the lovely and talented ladies listed below.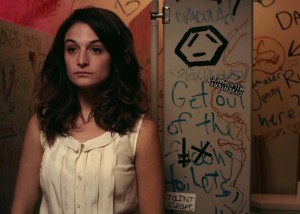 Jenny Slate – For a while, it seemed like this talented comedienne was destined to be known only as the girl who dropped the f-bomb on SNL and was subsequently fired after one year. But in a second act that even her most devoted fans could not have seen coming, the stand-up/actress has virtually reinvented herself, writing and starring in the popular web short, Marcel The Shell With Shoes On, in addition to turning in some truly unforgettable guest work on Bob's Burgers, Parks and Recreation, and the Steven Merchant gem, Hello ladies. But it's her bold, star making turn as a Brooklyn hipster confronting some real life issues in writer director Gillian Robespierre's hilarious and heartfelt Obvious Child that has all of Hollywood sitting up and taking notice.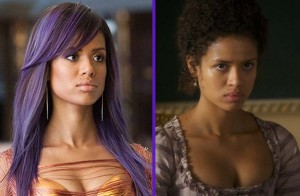 Gugu Mbatha-Raw –Not many actresses can go from playing a half English, half African heiress during the height of the colonial slave years to a Rihanna-esq overly sexualized popstar and still make each role unquestionably her own. But for this talented Brit – who has worked steadily on both sides of the pond for years now, bouncing between TV (Doctor Who, Touch, Undercovers) and film (Larry Crowne) with ease – it's simply all in a year's work. Don't believe us? Check out her mesmerizing turns in Belle and Beyond the Lights.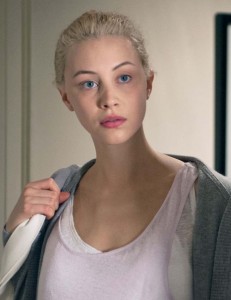 Sarah Gadon – She's been hailed as one of the best young Canadian actresses working today, which is perhaps why David Croneneberg himself handpicked the gorgeous blond to star in his last three features (A Dangerous Method, Cosmopolis, Maps To The Stars). But when she wasn't serving as muse to arguably Canada's greatest director, Gadon was stealing scenes in a film from another of her country's most celebrated auteurs, Denis Villanueve's trippy, turbulent triumph, Enemy.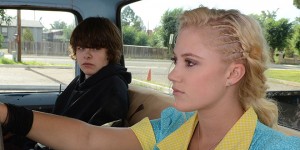 Maika Monroe – It could have been just another run-of-the-mill thriller, but Adam Wingard's The Guest quickly transcends its genre to become one of the smartest, most suspenseful films of the year. And much of that has to do with the ferocious performances of it's two leads, Downton Abbey 's Dan Stevens, and Monroe, a Santa Barbara raised beauty who's only scratched the surface of her immense talent.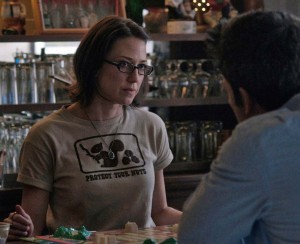 Carrie Coon – There's no denying that Fincher's latest homerun – this fall's Gone Girl – truly belongs to Rosamund Pike and her fearless turn as the enigmatic Amazing Amy, but it's Coon, a Tony-nominee (for 2013's "Who's Afraid of Virginia Wolf?") who truly embodies the shock and awe of the audience, giving the film not only a much needed dose of sarcastic wit, but also a beating heart.
Honorable mentions – Former SNL writer Gillian Bell steals every scene she's in the hilarious 22 Jump Street. Mackenzie Foy tugs on our heartstrings in Interstellar.  Mackenzie Davis brings her effortless charm to Drake Doremus's Breathe In, and Michael Dowse's What If.
By: Brad Liberti