Here comes the trailer for Blue Jay movie (2016), starring Sarah Paulson and Mark Duplass. It's the first film from the Duplass brothers' four-movie deal with Netflix which they signed last year, and they bring it to us in black-and-white, and it's a romance, written by Mark Duplass.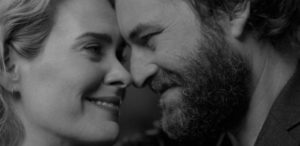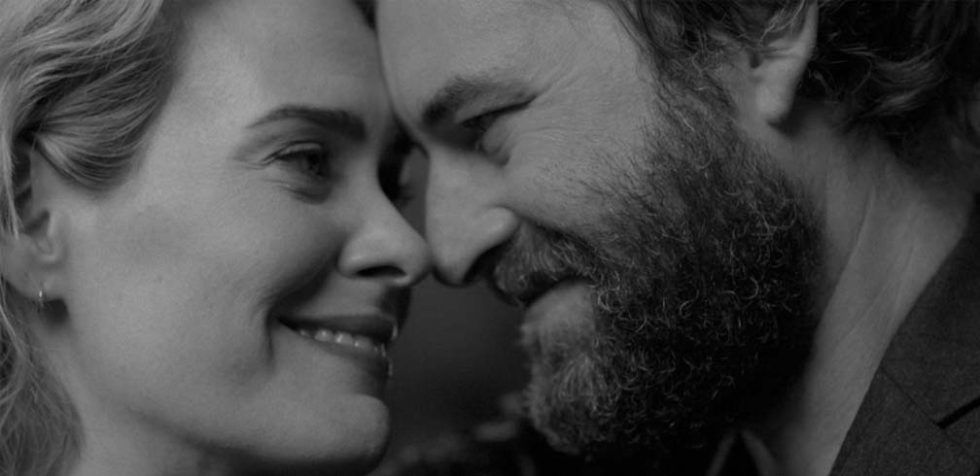 Former high school sweethearts Jim (Mark Duplass) and Amanda (Sarah Paulson) have been out of touch for more than 20 years — but by sheer coincidence, they run into each other at a grocery store back in their alpine hometown of Crestline, California. Jim's mother has died and he's here to put her house on the market. Amanda is visiting her pregnant sister. They get to talking, first over coffee, then over beer and jellybeans. Before they know it they're at Jim's mother's house, where everything sends them spiraling back into the past. Jim and Amanda's lives have taken different directions, yet here they are, reconnecting like nothing has changed.
Old romance heats up again in Alex Lehmann's "Blue Jay," Written by Mark Duplass.
Their few minutes of chat in the grocery store expands into a long and deep dig into eachother's lives, as they make inquiries about how each one is doing and recall the past they had together.
The film had its debut screening at the Toronto International Film Festival 2016. Alex Lehmann, formerly known for his documentary Asperger's are Us, and his work as a cinematographer, is making his feature film directorial debut with what is dubbed as a tender, wise chamber drama about finding yourself adrift in mid-life, longing for something essential that you fear has been lost.
The Orchard will release Blue Jay in New York on Oct. 7, Los Angeles on Oct. 14 and on VOD platforms on October 11.
See the Trailer for Blue Jay below.
[videos file="https://www.youtube.com/watch?v=zZGg9wqKVxw" width="500″ height="300″][/videos]