Our Exclusive, Brave New Hollywood interview with filmmaker Steve Hoover about his documentary film "Blood Brother," following a young American, Rocky (Hoover's friend) who dedicates his life to orphans in India living with HIV and AIDS. Film's official website: http://www.bloodbrotherfilm.com
Rocky (a friend of filmmaker Steve Hoover) travels to India as a tourist and meets a group of children with HIV/AIDS. He faces numerous obstacles when he decides to stay in the country to help the poor and disillusioned.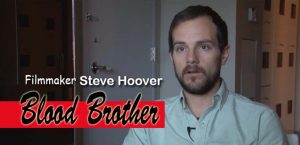 Film clips courtesy of ANIMAL VFX (Production Co.) – provided by TCDM & Associates.