Becoming Bulletproof – our Brave New Hollywood review.
Being an actor isn't easy… You need nerves of steel, tireless conviction, and a superhuman ability to deal with rejection. And even then, your chances of actually getting work can be pretty grim. But for the remarkable performers who've become part of Will and Peter Halby's Zeno Mountain Farm Film Company, and who descend on sunny Los Angeles once a year in the hopes of making movie magic, defying the odds is simply par for the course.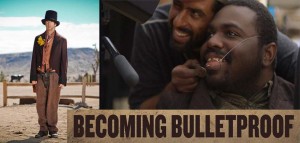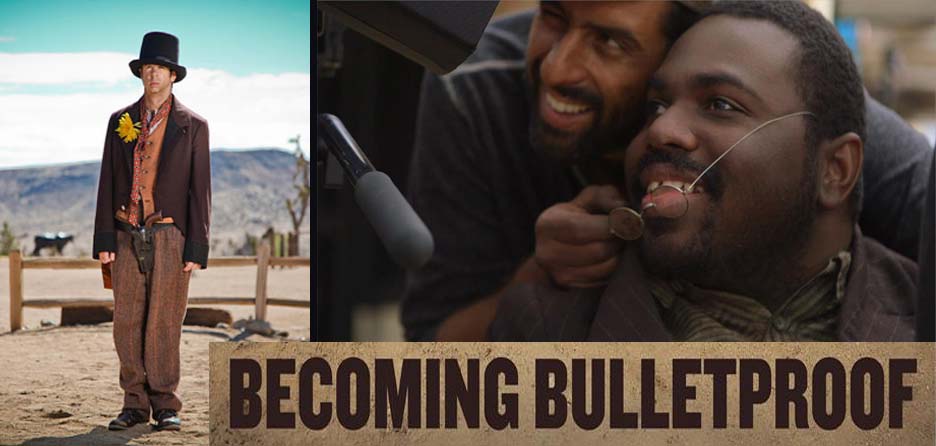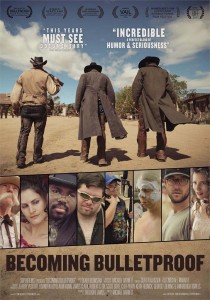 Each living with a specific physical and or mental challenge that can often make just coping with daily life a struggle, these passionate actors put it all on the line to make a feature film that is as eclectic and brimming with heart as they are. Like A.J. Murray from Atlanta, a soulful dreamer whose zest for life is infectious despite living with severely debilitating cerebral palsy. Or Jeremy Vest, a 27-year old leading man, who sees his Williams Syndrome not as a complication, but as a gift.
Becoming Bulletproof is a deeply affecting, surprisingly life affirming debut film.
Fortunately, director Michael Barnett is there to capture it all in his deeply affecting, surprisingly life affirming debut film, Becoming Bulletproof. Wisely focusing his doc on the value of community, and of course, a shared love of movie making, rather than simply crafting an 'issues' film, there are no manufactured moments here. In fact, Barnett and his unforgettable subjects (from the campers, to the dedicated actors/camp councilors, to the skilled crew – without whom this movie within a movie could not be made) manage to hit every emotional note without ever veering into exploitative, or worse, cloying territory.
And best of all, the director knows when to stay out of his subjects' way as they create their latest film, an epic Western shot in and around Los Angeles. Anyone who's ever worked on a movie set knows it can often be about putting out one fire after another. But to watch this cast and crew attack their jobs with such joie de vive and such gusto, one can't help but question exactly what it is we have to complain about. After all as Michael Barnett's Becoming Bulletproof so beautifully illustrates, life is hard, but it's also pretty freaking beautiful, especially when you refuse to make it a pity party.
CLICK HERE to see the film's trailer.